MBE Parramatta - Printing Parramatta
When it comes to printing, don't settle for second best. As your local one-stop print shop, MBE Parramatta offers a massive range of trusted printing and courier services that you can rely on, every time.
Once you've seen the difference a professional printer can make, you'll never go anywhere else. No matter what printing project you've got in mind, we'll make it happen with a commitment to quality, efficiency and customer service. Let us help you showcase the best of your business.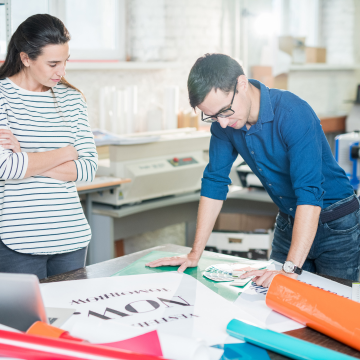 All your Parramatta printing needs
Whatever you need, you'll find it here.
Business cards
First impressions matter. Make sure yours is one that leaves an impact, with a beautiful, high-quality business card.
Corporate Stationery
Reinforce the strength of your brand, inspire your team or launch your new branding with our range of corporate stationery. Great onboarding and gift ideas!
Banners
Need to stand out? Do it with a banner. Storefronts, stand-up, pull-up, you name it. Design it, print it, and put it where there's traffic.
Booklets
If you have a lot to say, a nice, branded booklet will help you package it neatly. Effective for businesses of every size, with a range of types to suit different needs.
Posters
You can't go past an eye-catching poster. Literally. Let us help you make one that stops people in their tracks.
Flyers
Educate and entertain with a professionally -printed flyer and get eyes on your products or services.
Design
Of course, we can take care of all your printing and copying needs. But did you know we also have a team of professional designers in Parramatta? They're ready to create your next printing project or take your design to a new level.
Why use a professional printer?
Our clients across Parramatta use our printing services for a variety of reasons. But if you're trying to make up your mind, here's the difference a pro can make.
Quality. It's a combination of expertise, experience, and equipment that means everything we print is sharp, vibrant, and visually appealing. We use the latest quality tech, inks, and paper, for that premium feel and finish you can't replicate elsewhere.
Efficiency. If you've tried printing in-house, you've probably realized it can be time-consuming, costly, and painful if you make a mistake. Our knowledge and streamlined processes make us highly efficient.
Consistency. Whatever you're printing, whether it's a business card, a poster, or apparel, you want your prints to be the same level of quality, every time. And that's what we offer.
Customization. The sky's the limit at MBE Parramatta. Printing and print products can be tailored to your brand, objectives, and design goals, for a bespoke piece that's unique to your business. We've got a range of premium cardstocks, special finishes like varnish and foil, and specialty inks including gold, silver, and white, to give any materials a touch of class.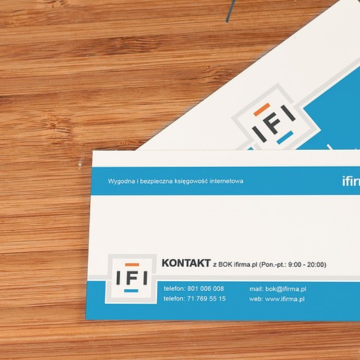 Fast turnaround printing in Parramatta
Deadline coming up? Or a massive marketing campaign? Our rapid turnaround means you'll l have your prints in your hands as soon as possible.
If it's a local mailing campaign you're after, we can also help you test the waters of your target market with quick short-run mailing with low minimum prints. So you can learn and refine your messaging before having to make a costlier commitment.
We offer document printing and the latest efficient digital printing for the fastest and most cost-effective option for short production runs. But no matter what you need, we promise it fast. And with our secure file storage and archived projects– it'll be even faster the next time.
You can also take advantage of our mailbox services to ensure you never miss another package.
Choose MBE Parramatta for all your printing needs
Proudly local, we're never far away. Our printing and courier services are trusted by clients across Parramatta, Harris Park, North Parramatta, Westmead, Mays Hill, Rosehill, Oatlands, Merrylands, Holroyd, Northmead and more.
We're here to help with all your printing and production needs, from banners to business cards, flyers and more.
Get in touch now for your FREE quote