You only have one chance to make a first impression. With everyone competing for attention in today's business world, you can't afford to leave anything to chance when presenting yourself or your services. And, for all the emails and social media platforms that we use to connect every day, nothing makes an impact quite like a physical, professionally-made business card.
Your business card should be clear, informative, and impressive. That's where we come in. MBE is here to help with all your business card printing needs, so you can leave yours in confidence.
Make a powerful first impression with a well designed and executed business card. Rely on the professionals at MBE when you need business cards printing, and we'll make sure that you're creating a serious impact wherever you leave them…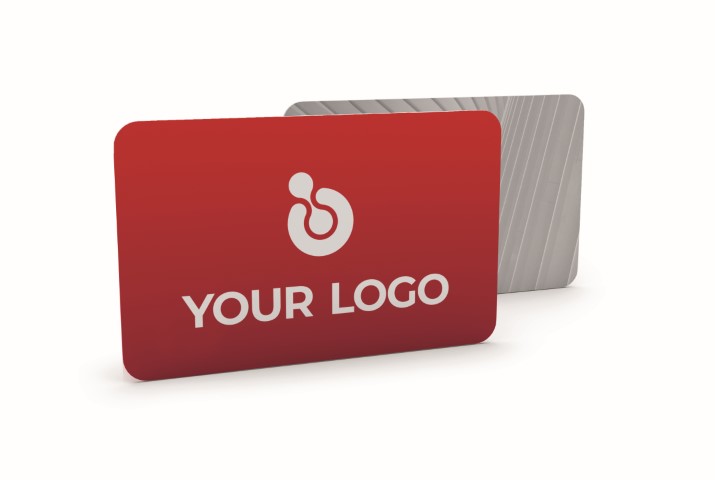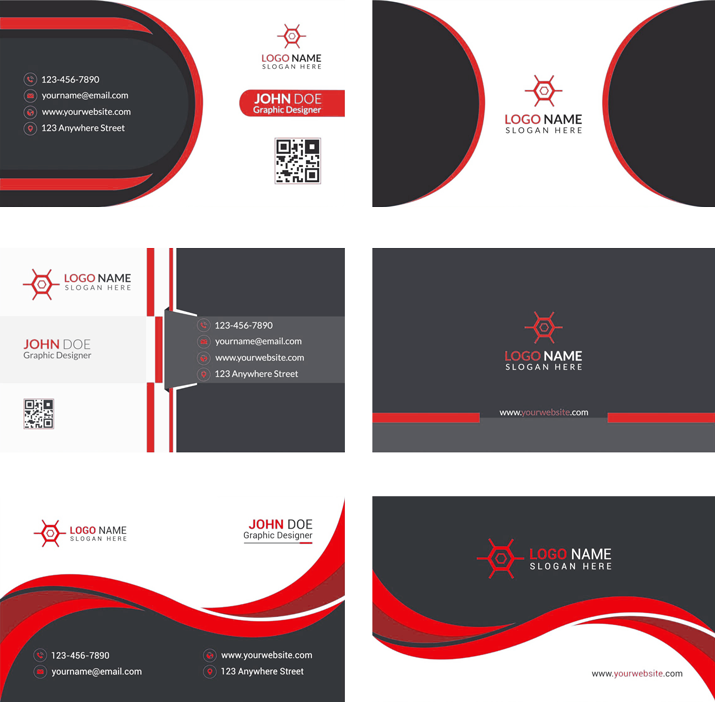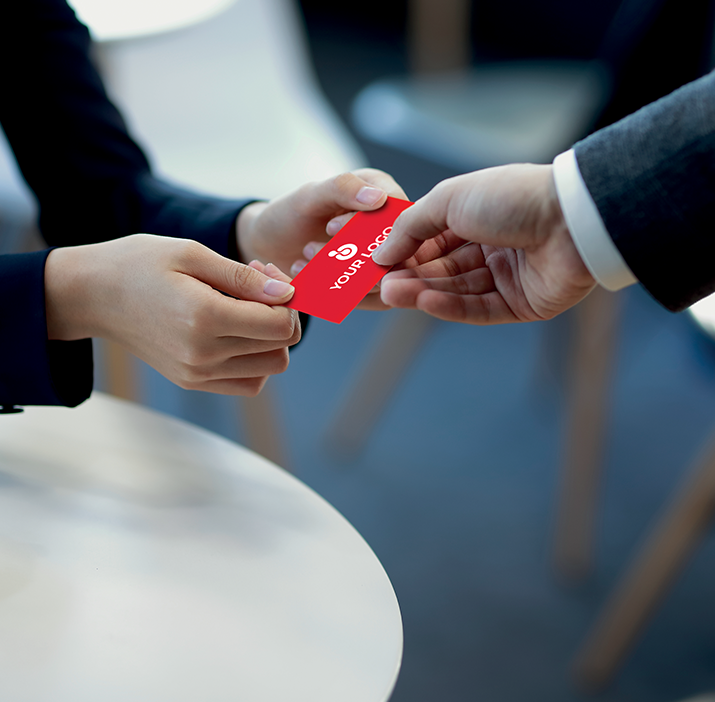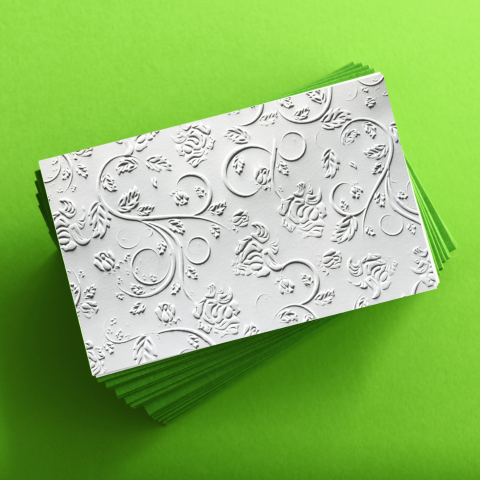 Which card is right for you?
First, it's worth thinking about what you want your card to do. Are you looking for a sleek, minimal card that says luxury? A statement-making gold foil card? Or are you simply after a custom business card that's affordable and well-made? Here are a few key things to look for when shopping around for a business card printing service.
Business Card Paper quality & Business Card thickness
Lower quality paper tends to be flimsier and less durable, meaning you'll have to replace your cards more often. Similarly, thicker cards have a premium feel and will last longer, but keep in mind they'll also be heavier, and may not fit as well in wallets or pockets.
Business Card Print quality
The highest quality cardstock won't make a difference if the print job itself is bad. Poorly printed cards can be unforgettable, or worse, look like a cheap, homemade project. So, make sure you use a trusted business card printer with a good reputation and lots of positive customer reviews. 
Business cards can be an expensive investment, especially if you're printing a large quantity. It's important to find a printing service that has competitive pricing for the features you want while making sure the standard of quality is high – before you end up purchasing 500 cheap looking business cards that you're not happy with.
Business card customisation
Custom business cards give you full creative control over everything from your logo placement to the colours, finish, and more. 
At MBE, you'll be able to choose from features such as: 
Black or full-colour

Fonts and typefaces

Custom die-cutting shapes

Matte, gloss or silk finishes

Single or double-sided

Coated and uncoated cardstocks

Varnishing and trimming options

Environmentally friendly and recycled options
 A custom die-cut business card is a surefire way to make it unique. Instead of a traditional rectangle shape, you could opt for a square card, a circular card, or even a card with round edges. 
Mini business cards are also an option, as long as you can fit all the information you need to, as they're compact and easier to drop into wallets.
Premium Grade business cards
Want to take your business card up a notch? There's a range of options to make it stand out. Embossed or letterpress business cards will raise or indent elements of the card, like the text or logo. It's a great, tactile way to add a touch of class and sophistication to a card.
Foiled business cards incorporate a luxury shine into your card, with options including silver and gold foil that catches the light – and the eyes of your customers. 
Plastic business cards work well if you want a more permanent solution, with a durable, premium-feel card that's more similar to a traditional credit card.  Magnetic business cards are another great tool for service-based businesses, with constant visibility, such as on a fridge, ensuring you're never too far out of mind.
Why choose MBE for your business card printing?
Business cards are one of the most cost-effective and efficient ways for you to promote your services and build a network of connections. Chances are, your prospects are getting business cards all the time. 
At MBE, we'll help make sure yours is the one they use, with a team of professional designers and the highest quality, state-of-the-art printing equipment. And our competitive courier and freight quotes will ensure they're always delivered in time. 
We're also here to help with all your printing needs, including books, labels, photocopying, and more.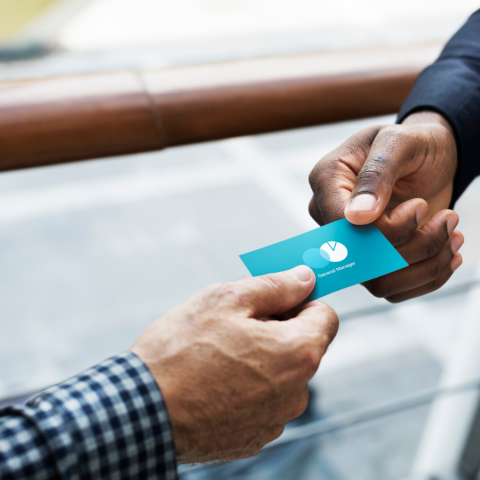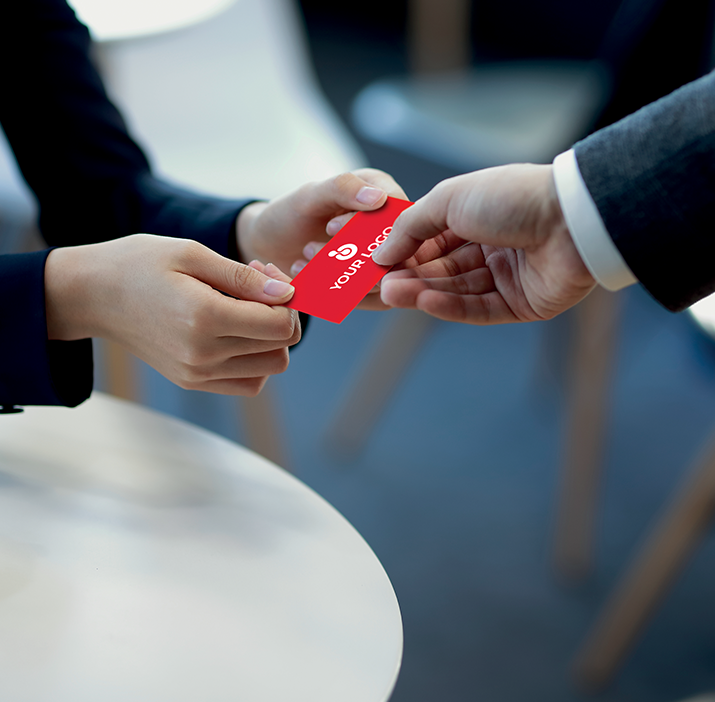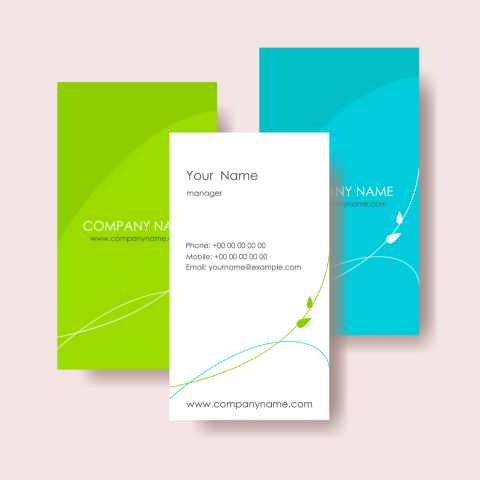 The Most Important Marketing Tool?
As in any competitive market for advertising, the first goal of your business card is not to provide information. The first goal is simply to grab attention. And then to be informative.
The best way to do this is with professional designers who understand what it takes for your cards to portray the right image of your company. At MBE we have exactly that, because we understand one very important thing:
In many ways, business cards are arguably the most important marketing tool of any company.
Full Colour Business Card Printing and More
At your request, we can digitally store your project. So if you ever need another print run, or a brochure for a similar product, event, or service, you can simply give us a call and get us to edit the details ready for an incredibly fast turnaround.
We've made our mark with full colour business card design and production, but we also offer a wide range of other options.
Business cards represent the front line image of your business. After all, they're often used to make first contact with your future customers. This makes it imperative that this primary marketing tool conveys professionalism, displays balance and a good use of space, and that they're of the highest quality. Your card will be making a statement about the sort of work they can expect from your business in the minds of anyone who sees it.
That's why MBE provides you with a large number of ways to create your own personalised business cards, including:
Black or full colour
Font and typeface options
Die-cutting
Gloss or silk
Single or double sided
A wide variety of coated and uncoated stocks, including environmentally friendly options
A full complement of varnishing and trimming options
Making the Impact You Need
Your card is competing with those of other companies who want to get customers to contact them first. Many clients will regularly receive a number of cards, and be making snap decisions as to which one they're going to call.
That's why making a real impact is vital in business card design.
A card that just sits there, quietly waiting to be found or thrown away, is going to lose you money. You need your card to be a working, silent salesperson – a spokesperson for the quality of your company.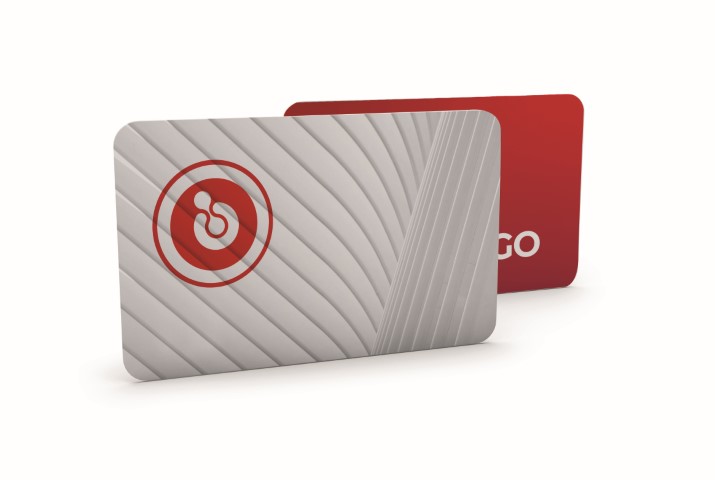 Other Services You Might Be Looking For
Create business stationery that fits together to build a professional, powerful corporate image for your business. Print large posters, signs, and graphics which attract new clients.
Whenever you need graphic design and printing specialists, MBE has the team and the equipment you're after. And with more than 2500+ Business Centres across the world, you'll always have easy access to the expertise you need!
What Can We Do For You Today?
Get advice on printing business cards that will show off the best bits about your company, or make your latest print run happen today! Just pop in or give us a call to chat with an experienced design specialist.