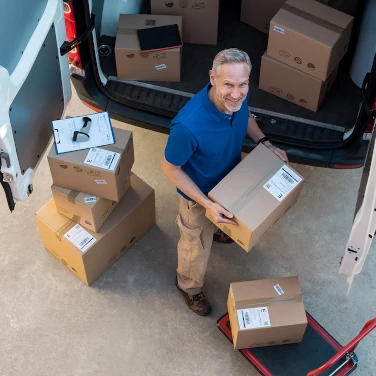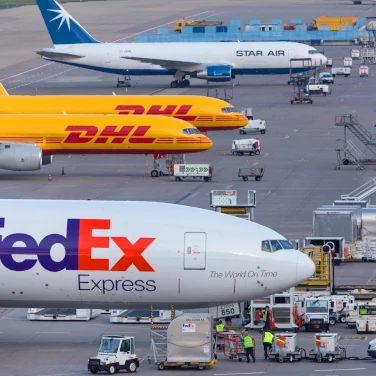 When your customers are scattered all over the globe, effective logistics is essential – and the right courier service, with the right quote, is integral to almost every business operation. Businesses need a courier service provider they can trust to get packages from A to B fast, reliably, and affordably. 
That's why we ensure our national and international courier services are transparent and efficient, whether you're posting something locally or interstate. With our competitive quotes and commitment to customer service, we're Australia's favourite way to book a courier service.
Tailor your courier service with MBE's vast range of logistics partners. You'll find it easy to meet the needs of your customers, with the broad network of relationships we have with all major international carriers at your disposal. Or, as an individual, to make sure you're getting the best value for money no matter what you need to send.
We ensure that no matter where your parcel is headed, it'll get there by the fastest and most reliable means. Learn more about prohibited & dangerous goods. 
National Courier Services
The MBE interstate shipping service will courier anything you need to or from Sydney, Melbourne, Perth, Brisbane, Adelaide, or anywhere else in Australia, safely, on time, and within budget. 
With long stretches of desert, thousands of kilometres between towns and rugged conditions, transport and logistics across Australia is only possible with the dedicated services of professionals. At MBE, we ensure only the best national couriers can represent our business
Have something urgent? Our national courier services are also great for sending time-sensitive items. If you need something posted quickly, our trusted courier companies will quote delivery by a guaranteed time and date. With overnight and same-day courier services available, we offer efficiency when you most need it.
International Courier Services
Cost-effective and hassle-free, our international courier network of partners allows us to arrange leading quotes and dependable delivery services. These are vetted companies that offer a comprehensive range of international courier services to businesses across the globe. Whatever your shipment needs, we can help you find one that meets your specific requirements and budget.
MBE provides courier services serving everyone from individuals who want to send a document locally, to corporate clients who need a professional solution for sending multiple packages to destinations worldwide.
Talk to an experienced specialist about your shipment. We'll always source the fastest and most cost-effective method to get your parcel where it needs to go.
Check out our interstate courier or international courier options by following the links. We will ship any package from Australia to the UK, USA & New Zealand. 
Our Courier Companies & Partners
We understand that every business is unique and has different courier requirements, which is why our massive network offers quotes and services to suit a range of postage needs. Whether you're shipping to another city nationally or a different country altogether, we know the priority is that your items arrive at their destination safe and sound. We only partner with trusted courier companies that have a proven track record of success. 
That's not at all. In addition to our national and international courier companies, we offer full logistical solutions for businesses looking to expand or relocate internationally, including packing personal items for individuals and families.
Want to create a repeated shipping arrangement, or post a variety of items at once? We'll work out a discounted courier quote so you can automate your supply chain and get back to the actual running of your business. For multiple items, our couriers can send them individually or package them together at your request. 
You might also need to post something very large, heavy, or awkward. With a team of logistics experts on hand, we can wrap, package and organise your parcel delivery, and make sure it's properly protected for the trip. Plus, we can help with local transfer, so your freight isn't left stuck at some faraway depot.
Overnight & Same-Day Couriers
Get swift interstate and international delivery with our overnight and same-day courier services. We'll get your package moving quickly, still providing the safe and reliable transfer of any type of documents or goods. 
Why choose MBE for your courier quotes?
There's a reason we've been Australia's favourite way to book a national or international courier service since 1993. In fact, there are many. Here are a few:

You'll get a guaranteed delivery time for your time-sensitive packages.

We'll send anything, anywhere, with no limits on size or weight.

Our partner courier companies are some of the best in the world, and we'll find the one that's best suited to your needs.

You can visit any MBE and speak to a professional in person about your next shipment.

Best of all, there's no risk. Every item we ship for you, whether it's interstate or across the globe, is fully insured.
Whatever you're shipping, from printed advertising materials such as business cards and banners to any kind of freight, we'll find your perfect domestic or international courier quote.
Why Use Us as Your Courier Service?
Full domestic and international insurance on all consignments.
No limits on shipment size or weight.
Competitive rates for all shipping.
National network of 30+ Business Centres for you to stroll into to request advice.
International network of outstanding partner courier companies.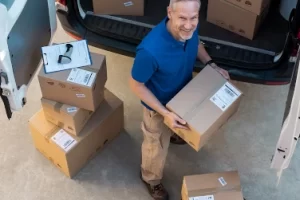 Overnight Couriers
Send any item to anywhere in the world with our expedited delivery options. We offer a same day courier service, as well as overnight shipping for items.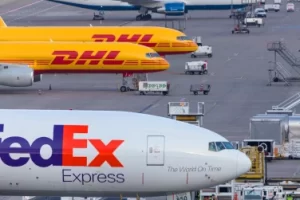 Domestic & International Couriers
Set up the international courier service that's the most cost-effective and hassle-free for you, with MBE.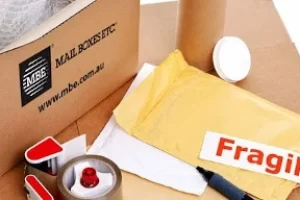 Packing & Shipping
Secure an international shipping solution that gets you great value, as well as on time delivery.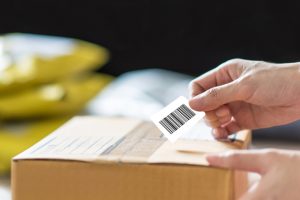 Track & Trace
Every parcel sent from an Mail Boxes Etc. centre is electronically tagged allowing it to be tracked and traced along its journey.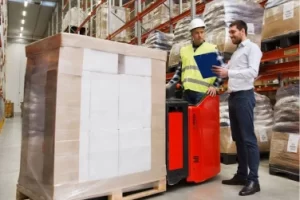 Freight Services
Are you tired of dealing with unresponsive freight companies? Are just now looking for a freight company? Look no further than Mail Boxes Etc.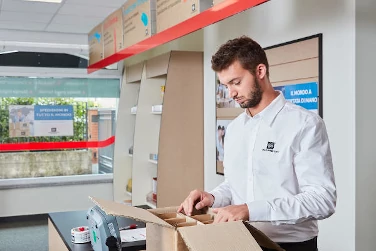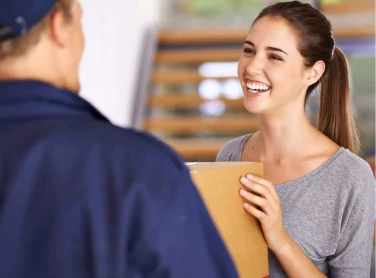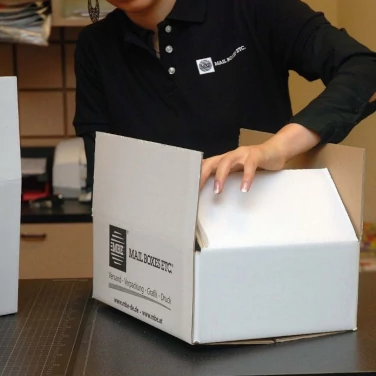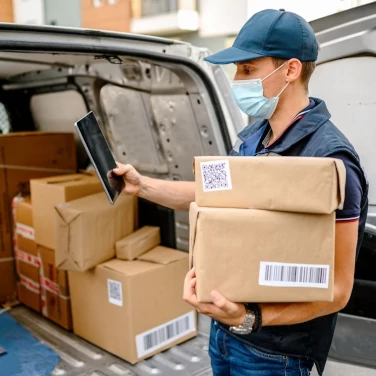 International shipping from Australia just got a whole lot easier
For all your international shipping from Australia to any part of the world – think MBE.
We'll get your package wherever it needs to go safe and sound. Thanks to our partnerships with world leading shipping companies, we can arrange transit for any items you might have in mind:
Do you need to ship large, heavy or awkward goods?
Do you need to arrange regular shipments of your company's entire product catalogue?
Or are you relocating between countries?
Whatever you need to ship, we'll find you the best deal and the most convenient solution that works for you.
Take advantage of some of the most affordable shipping costs Australia has to offer.
Our shipping partners know we bring major quantities of clients to their door. This means we have some serious negotiating power on our side.
We use this buying power to make sure you're always getting the best value for your money possible. No matter what you need to send.
Do you need to arrange shipping from Australia to the USA? How about the UK, Europe or Asia?
Wherever in the world you need your items to travel to, we can get them there. Our partners provide services covering every corner of the globe. Shipping to New Zealand from Australia is one of our specialties.
We transport almost anything
There isn't much that we don't ship! From the entire contents of your home to vehicles to thousands of small packages…
Whatever's on your docket this week, we will match you with the best provider for your shipment so you'll always get the best deal and service.
We ship by the best route possible
By land? By sea? By air? What's the most effective and efficient way to ship your goods?
Normally, arranging multimodal shipping takes a lot of effort. You need to compare prices. set schedules, study up on the rules of exporting and importing…
MBE makes it simple. We set up the best route for your shipment possible. However many modes are called for, you don't need to lift a finger.
We get your goods there fast
Do you need to arrange express shipping from Australia to New Zealand, the USA, the UK or any global destination?
No problem. We regularly arrange expedited shipping to locations around the world.
We offer complimentary tracking and reporting
Nationwide companies in every industry trust us for international shipping from Australia to locations around the world on a regular basis.
When they do, they know they will get regular reporting on their activities, monthly billing, tracking and much more besides.
These services make using MBE as your shipping partner as easy as having your own in-house shipping team. Just without the added expense of all of those salaries.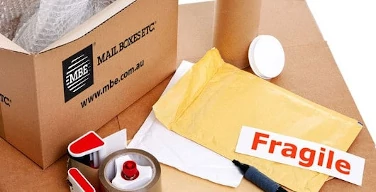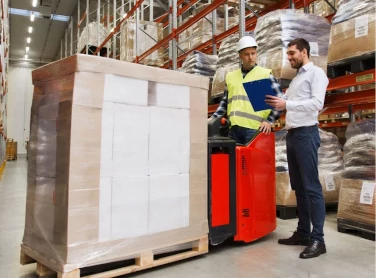 The most convenient courier services Australia has to offer
Say goodbye to hours spent comparing the prices of all the courier services in Australia. MBE's global network lets you arrange a local or international courier service quickly and easily. All you need to do is let us know a few details:
Where is your package going? What kind of item is it? What is your deadline for delivery? What does your budget look like?
That's it! We'll compare and contrast all of the courier companies in Australia to find you the perfect service for your delivery. We make it easy for you to: 
Get a guaranteed delivery schedule
For urgent and time-critical items and documents, having a guaranteed delivery time is vital.
Any time you use us to arrange parcel delivery from Australia, we can provide a set, narrow timeframe for delivery. No matter your destination.
Count on fully insured shipments and deliveries
All of the international shipments we send for you can be fully protected by insurance cover.
We've found it's the easiest ways to give you the peace of mind you need for both standard and precious cargoes.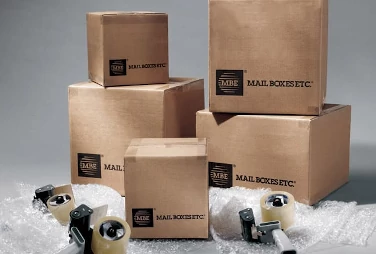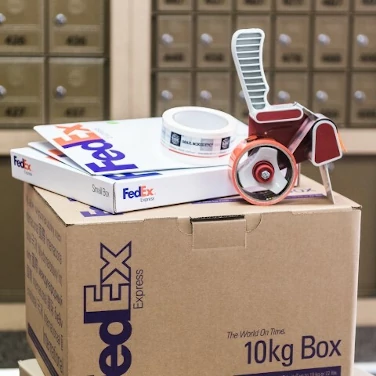 Send items of any size or weight
Do you send heavy items? Are they large or awkward? Are you unsure if they can be safely packaged or even safely transported at all?
Let us connect you with the experts who can handle it.
Whatever challenges you might be imagining, our huge network of partner carriers ensures that we can find the ideal courier for your packages. We can usually match you with an international or local Australia delivery service specialising in the transport of your particular kind of goods.
Arrange regular shipments
We're trusted nationwide by companies in every industry to handle their shipping needs. We can set up regular, scheduled shipments with ease or provide one-off or multiple shipments as required.
Our in-house printing services mean we are often used as a one-stop marketing solution for businesses too!
That's because we can help you design, print, assemble, address and lodge your marcoms to all of the addresses on your mailing list in one straightforward service.
Keep your items safe in transit
No matter which of our partner delivery companies in Australia we select for your service, you can use our handy Pack and Send option to make sure your items arrive safely.
Our shipping specialists have access to a huge range of sturdy and durable packing materials. Many of these are specially designed for specific items, like musical instruments, jewelry or breakables.
Whatever you need to send, they'll package it so that it arrives in the same immaculate condition you dispatched it in.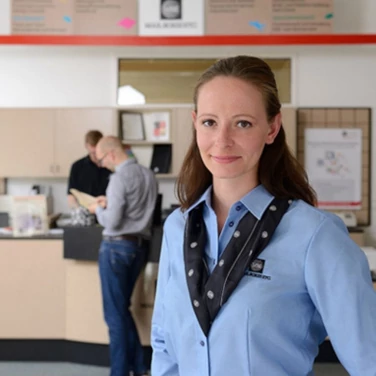 Discuss your delivery with a specialist today
Simply tell us what you need to send and where it needs to go now.
We'll do the hard work of comparing all of the shipping and courier services in Australia on your behalf. Our team will then send you the tailored solution we've created for your shipment.
With our help, all you need to do is hit send.
Call us on +61 1800 556 245, or get a quote from MBE online quickly and easily. Or alternatively, simply walk into one of our more than 30 Business Centres across Australia to get chatting with an experienced adviser.
frequently asked questions