Why waste money on office space when you can have a virtual address with MBE Mailbox Services?
If you run a business from home, are in the process of moving offices or embrace the digital nomad lifestyle, we have you covered. You can now work wherever you want, when you want, knowing that your mail will always be looked after. Adopting a more flexible business model is the way to scale your business faster by saving on office space cost with MBE. Our physical and virtual address options are ideal to get communications from customers, regulatory bodies, be on-brand and have 100% security for your deliveries. For businesses looking to penetrate new markets across Australia, a business address in each state is the most cost-effective way to appear bigger and add more value to your brand image.
Mailbox Direct Comparison Table


OPTIONAL


Digital Mailbox App

OPTIONAL


Digital Mailbox App
OPTIONAL
Digital Mailbox App
* Not available in all stores.
MBE has over 35 street addresses across Australia's main business hubs. The right address will add more value to your brand. Choose from one of our pristine locations as your new business address today.
A virtual office address is a street address you can use on your website and direct mail to. It is ideal for businesses run from home. Through our Digital Mailbox App you can be notified every time you get mail.
A physical mailbox is a safe place to get your mail and parcels delivered. For businesses, this is a way to cut down on administration and have street address to display on their websites and Google My Business Page.
A business address is all you need to run your business.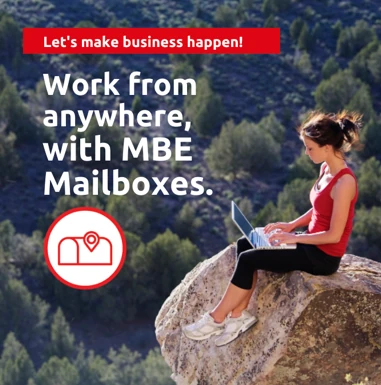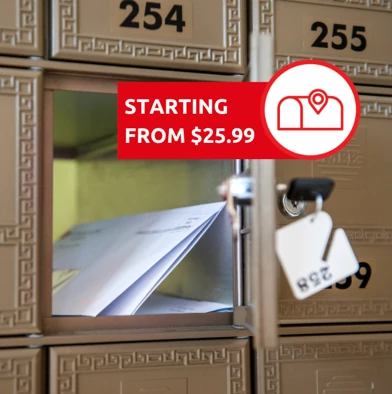 Embrace a more flexible work lifestyle with MBE Mailboxes.
As in any competitive market for advertising, the first goal of your business card is not to provide information. The first goal is simply to grab attention. And then to be informative.
The best way to do this is with professional designers who understand what it takes for your cards to portray the right image of your company. At MBE we have exactly that, because we understand one very important thing:
In many ways, business cards are arguably the most important marketing tool of any company.
Here is why a virtual address is handy:
Prestigious office street address in major Australian cities.
Instant SMS notification for all mail or parcels
Mail scanning and forward option available.
MBE manages all your letters, parcels and correspondence through your phone.
Important mail uploaded to your account for easy access.
Immediate email notification whenever you receive a new piece of mail.
Mail scanning services available.
Additional mail services such as recycling, shredding and pick up available.
How can a virtual address benefit your SEO?
MBE mailboxes are real street addresses not just PO boxes. Business street addresses are a great way to get more visibility online. With multiple physical addresses your business can have a Google My Business page in each target location to be amongst the top-ranking searches. Google will always push local businesses first, make sure your address does not let you down. Explore our mailbox locations around Australia.
Why choose an MBE Mailbox?
MBE DIGITAL MAILBOXES NOTIFY YOU WHEN YOU GET MAIL.
With your Digital Mailbox, you have access to our MBE Mailbox App, which notifies you as soon as you receive mail and parcels. Any letter or bill you receive can be scanned and sent directly to your smartphone at your request. Your parcels can be forwarded to your address anywhere in the world. This is a great way to keep your home address private and still receive all your correspondence quickly. You can now focus on running your business while we look after your mailbox for you.

Pick the right location for your mailbox.

Select a digital or physical mailbox.
Submit the form and we take care of the rest.
Find the right location for your private mailbox.