For a high-impact, low-cost way to market your business, consider banner printing. Banners make a statement, grabbing immediate attention in an area of your choosing and getting eyes onto your offer, such as a new product, service or deal. Your quality printed banner could be outside your storefront, at an event, or in any area that sees a lot of traffic. With a low cost per impression, banners are ideal for businesses that want to maximise their return on investment.
The best thing about banner printing is that you can get creative with the design and use different materials to make something truly eye-catching and memorable. But, before you print your new banner, there are a few things to keep in mind.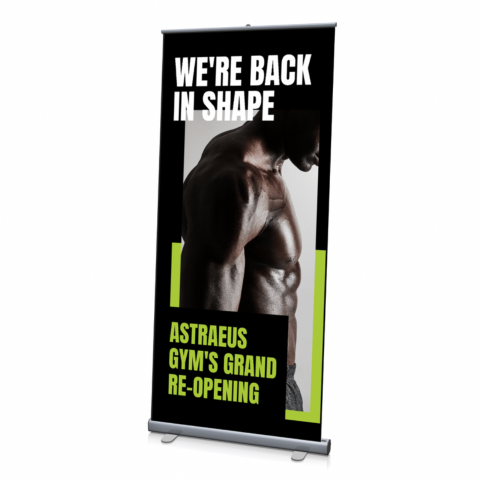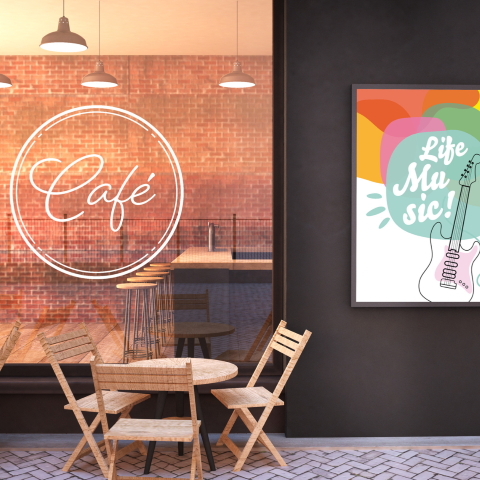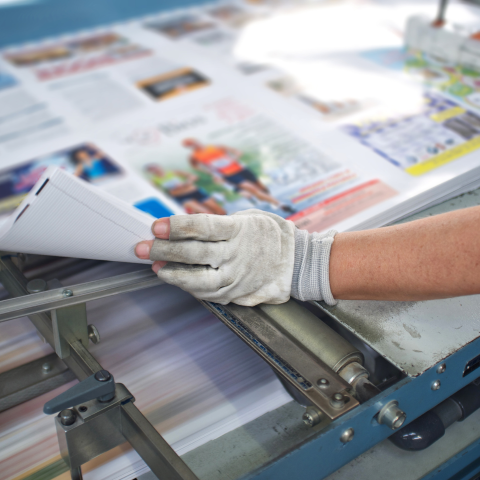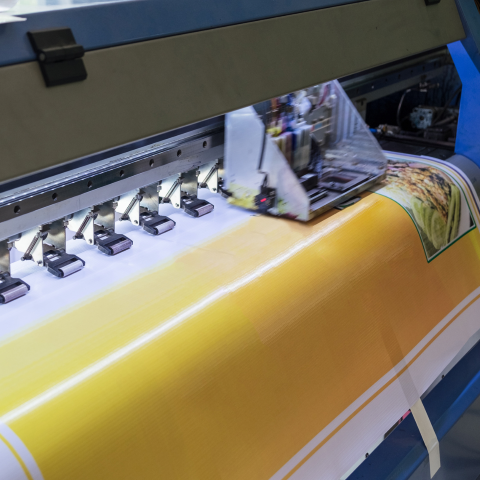 Banners come in all kinds of shapes and sizes, with different advantages and applications. There are pop-up banners, exhibition banners, outdoor banners and more. As far as materials go, one of the most popular options is vinyl banners. 
Durable and versatile, vinyl banners are a good choice for both indoor and outdoor use as they're lightweight and waterproof. You can custom print your vinyl banner in a range of designs, and it will stand the test of time.
Another popular type is the pull-up banner. These can retract and are ideal for temporary placement such as in trade shows and exhibitions. As a ballpark, a popular size for a pull-up banner is 850mm W x 2000mm H, but custom banners can be cut to almost any size.
You can also get fabric banners that are resistant to creases and can even be washed. Fabric banners are designed for indoor use only but are more transportable and can be printed in more colours than vinyl.
Tips for printing banners
When it comes to banners, print quality is extremely important. As a large graphic display, any shortcuts or low-quality work will be obvious to anyone that walks past. 
Really consider the environment your banner is located in. A design and colour that looks great in a stark white showroom may not have the same impact out in the environment. Make your banner pop from its surroundings.
Finally, keep the visual hierarchy in mind when designing your banner – where do you want the eye to travel, and in what order? You can influence this by alternating the size of elements such as text or images, and by using colour and contrast.
Many companies that offer banner printing will also have the option to create a custom banner. This often comes at a slightly higher cost, but it's well worth it to get exactly the design you're after. You'll get full creative control over the design, so if you want to create a striking banner for your business, product, or event that gets people talking, consider going custom.
What to look for in a banner printing company
Before you commit to print, it's essential to find a banner printing company that offers quality, in materials, technology, and design. The more options the business offers, the better you will get an idea of which will suit best. And customer service should always come first and foremost. That means not only caring about the work and your business, but also providing competitive pricing and a quick turnaround.
Beyond that, you should look for a company that can offer assistance with your design, as well as advise on different banner materials.
MBE has you covered for all this and more.
Why choose MBE for your banner printing?
As your local banner print shop, we've got over 2800 business centres Worldwide. You've no doubt seen our vinyl and custom banner displays in car yards, outside commercial developments, and celebrating the grand openings of new businesses.
And we don't just print banners. We also offer business cards, flyers, booklets, and much more.
With us, you can rest assured you're getting the highest quality print, in a range of options, with a courier network that will delivered in time for your next project.