Business Signage Services
Three seconds. That's about how long you have to catch the eye of a motorist driving past, or a shopper walking by, and get their attention.
One tried-and-tested way to do it is through business signage. When designed and printed to a high standard, a quality sign can not only capture attention, it can inspire a response and encourage an action – like making a purchase at your shop, or enquiring about your services. 
Studies have shown that prominent advertising signage can lead to significant increases in traffic and sales. It's an announcement of who you are, what you do, and why people need you. That's why you need a signage company you can trust.
When it comes to making big statements with business signage, MBE is the expert.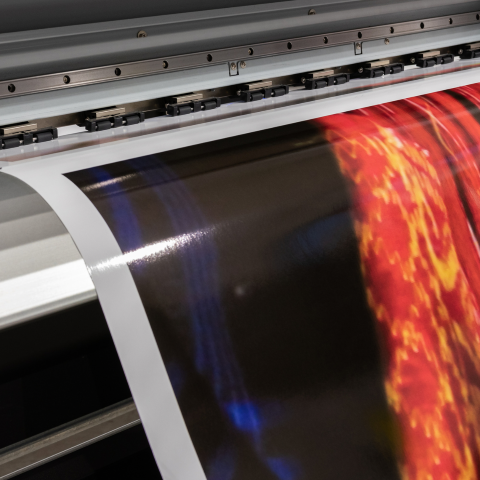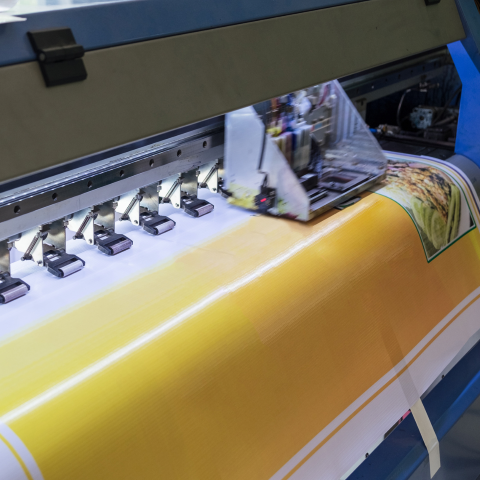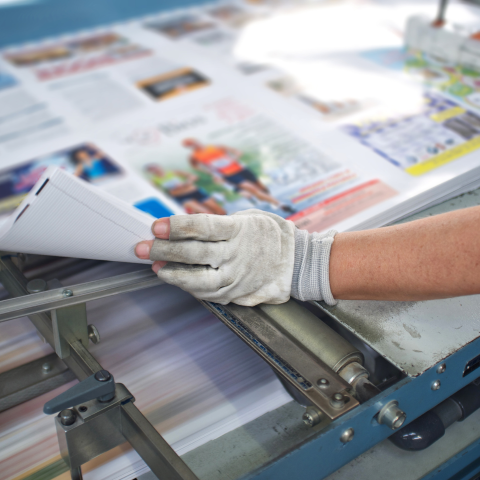 We can help you with all kinds of business and corporate signage, whether it's in an office building, on a storefront, in a window, or on a car. 
Indoor signage for shops can inform customers about a product or showcase a sale, while wayfinding signage can direct them around your business.
Outdoor signage is great for advertising and getting eyes on your brand, services, or upcoming events.
Really, when it comes to printed signage, the sky's the limit with what you can communicate.
Which signage is right for you
When choosing signage for your business, you'll want to consider the message you're trying to send. Is it advertising signage for a brand new product arrival? Corporate signage with advice for good hygiene in the office? Or maybe just simple, attention-grabbing signage for your shop front? Once you've worked this out, you can decide how you want to convey this information.
Ultimately, the type of business signage you print will depend on where you want it to go, how big you want it to be, and what you'd like designed.
With over three decades of printing business signage under our belts, here are a few tips for your signage.
At MBE, you'll be able to choose from features such as: 
Make the fonts big. Easy to read, even from a distance. If people have to be right up next to your sign to see what it says, many are going to miss the message. As a general rule, aim for a letter height of 5mm per metre of viewing distance.
Keep things brief. Too much text can be overwhelming, and discourage people from reading – and that's if you can even get their attention in the first place.
Look at colour theory. An understanding of which colours go together and which ones clash is crucial to making sure your sign doesn't capture attention for all the wrong reasons.
Make it about your customers.

Instead of telling people how great your business is, talk about the benefit for the readers. Why should they care?
What makes a good signage company
For your business to grow, it's essential that you hire the right signage printing company. These are the people responsible for designing and installing your business's signs, so do they use quality equipment and materials? Will they turn it around in time? And can they help with designing your perfect sign?
At MBE, we do all this, and more.
Why choose MBE for your business signage?
Projects of every scale produced lightning fast.

A range of retail, corporate and advertising signage production services, all created at the highest quality.

Make an impact with signs created by specialist designers.

Digitally archive your work for repeat projects.

Over 2500 business centres, conveniently located across the globe – so expert advice is never far away.
We're not just a signage company. Our team can help with all your advertising and printing needs, including flyers, business cards, brochures, and more. If you need help with graphic design, we're here for that, too. And our couriers will deliver it on time, every time.
Your perfect business signage is a message away.