MBE Parramatta - Pull Up Banners Parramatta
Pull up banners Parramatta
Pull-up banners are great. They're economical and durable, and you can put them just about anywhere. And it's why businesses throughout Parramatta use them as part of their marketing toolkit.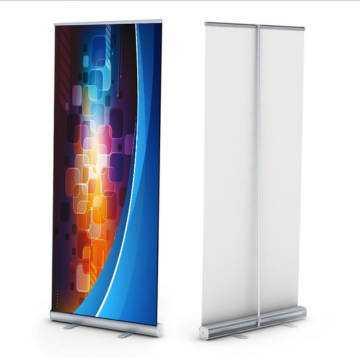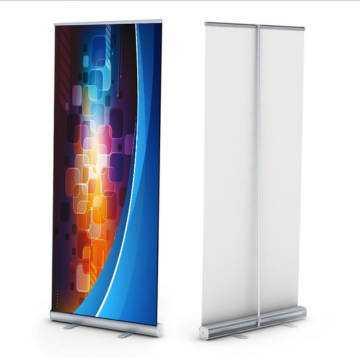 Whether it's attracting people at an expo, upselling at point-of-sale or just getting more visibility on your business, pull-up banners are an effective way to get your message out there. In a compact, highly-portable solution that takes up minimal space–pull-up banner printing simply offers great bang for buck.
Benefits of pull up banners
It's easy to see why pull-up banners are used by Parramatta businesses of all types. Here are a few reasons.
Portability. Lightweight and easy–to–transport, pull-up banners are ideal for trade shows, exhibitions, and all kinds of other events. They can be set up in minutes, and once the show is over, they're easy to pack away and take to your next location. 
Visibility. We print quality pull-up banners for businesses in Parramatta and across Sydney, and they look fantastic, designed to be eye-catching and attention–grabbing so that your message cuts through any crowd. That's why it pays to put them in the highest–traffic areas.
Durability. One of the key advantages of pull-up banners is their durability. We print ours onto high–quality materials that are designed to withstand the wear and tear of regular use. So you can use yours again and again. Plus, pull-up banners come with a carry case that protects them from damage when not in use, so yours will remain in pristine condition for the next time you need them.
Affordability. Part of the reason you see pull-up banners everywhere in Parramatta is their affordability. Especially when you compare them to other forms of advertising like TV spots and socials. Plus, once you pay for it, it's yours forever.
Convenience. Not only are pull-up banners easy to take to your next event, but they're also super quick to set up. Simply pull or roll out the banner and pop the supporting pole into place (it's why you'll also hear them referred to as roll–up banners). 
Applications for pull up banners
Expo banners, branded banners, media walls, and more – there are countless things your Parramatta business can do with a quality pull-up banner.
You could take them to a trade show or exhibition and easily elevate your brand's presence. Add a layer of professionalism to a presentation. Or set up a striking media wall. For pop-up shops or any other sort of temporary advertising, pull-up banners are a valuable tool. Add instant branding to any space in a matter of minutes!
At a store level, pull-up banners are great for attracting customers in, then improving conversions at your point of sale. Set them up in your lobby or foyer, or create fast and effective messaging for use on the floor. If you need to say it, you can say it with a pull-up banner!
With our highly-customizable printing services, you can create the perfect branded pull-up banner in the size, style, and colour of your choosing. Want your message printed on both sides? Or looking for a smaller banner for a niche application? We can help.
Whether you want to include your logo, a specific message, or a call to action, pull-up banners provide the flexibility you need to create a powerful design that boosts awareness. And if you need a hand, our professional design team can take care of the design work for you
Choose MBE Parramatta for all your pull up banner needs
Proudly local, we're never far away. Our printing and courier services are trusted by clients across Parramatta, Harris Park, North Parramatta, Westmead, Mays Hill, Rosehill, Oatlands, Merrylands, Holroyd, Northmead, and more.
We're here to help with all your printing and production needs, from all kinds of banners to posters and more.
Get in touch now for your FREE quote