When it comes to attracting customers and promoting your business, or displaying safety or directional information, exterior signage plays a vital role. The right signage can catch the attention of passersby, communicate your brand message, or possibly save someones life.
In the world of outdoor signage, there are numerous types to choose from, each with its own unique characteristics and benefits. In this blog, we explore various types of exterior signage, highlighting their features and discussing their effectiveness in capturing attention and driving foot traffic.
NB – some types of outdoor signage may need council and/or building management approval.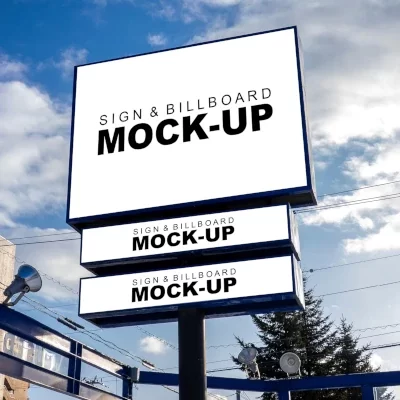 Pylon, also known as pole signs, are tall structures that stand above the ground and feature one or more sign panels. These signs are typically used to attract attention from a distance, making them ideal for businesses located near highways or in areas with heavy foot traffic. Pylon signs can be single-sided or double-sided, and they can incorporate digital displays, allowing for dynamic and eye-catching advertisements.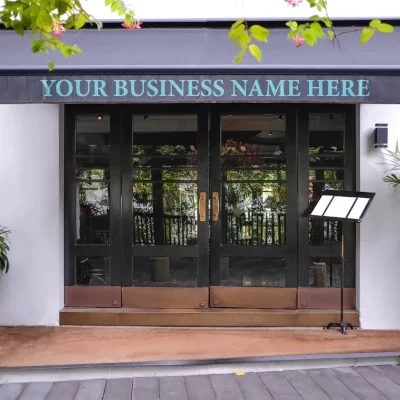 Awning signs combine signage with functional shade structures. They are typically made of fabric or metal and are attached to the exterior walls of a building, extending over the entrance or storefront area. Awning signs offer both branding opportunities and protection from the elements. They can be customised with graphics, logos, or business names, creating a visually appealing and welcoming entrance for customers.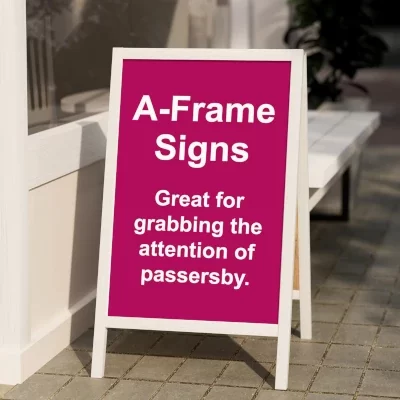 Sidewalk signs, also known as A-frame signs or sandwich boards, are portable signage options that are placed on the sidewalk in front of your store. These signs are designed to capture the attention of pedestrians and draw them into your establishment. Sidewalk signs can be made of various materials, such as wood, metal or plastic, and they can be easily customised with chalkboard inserts, posters, or changeable letter panels to showcase daily specials or promotions.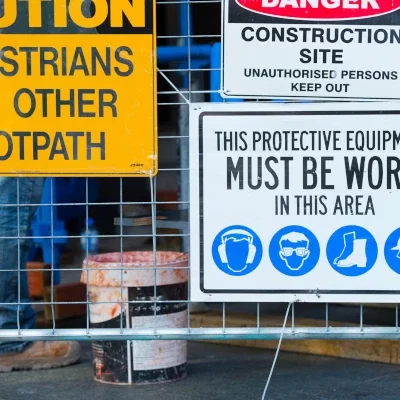 Let people know what's going on at your construction site, from giving them an insight of what is being built, or promoting the business, to who to contact in the case of an emergency, or the safety precautions that must be adhered to when entering the site.
Mesh Banners
Mesh banners are generally used to surround an entire construction site, mesh banners can be:
printed with a final concept image for the site,
used to advertise the construction company in charge of the site, or
used as an advertisement for the business who will evetually occupy the site.
Coreflute Signs
Coreflute signs are great for outdoor informational type signage such as safety, regulatory, directional and emergency contact signage. They are a less permanent type of signage than metal or alupanel signage and therefore a more cost effective solution for shorter term projects.
Alupanel Signs
Alupanel or metal signs are great for a more permanent signage solution. They can be used on construction site fencing for the same purposes listed above, or they can be used as a more permanent fixture such as, on a building or office wall or door. The durability of Alupanel signs ensures a long term solution for your business as it is less likely to fade or degrade over time.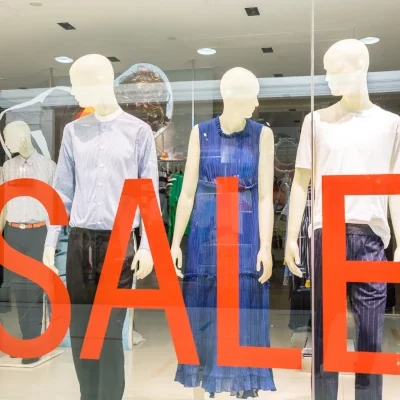 Window graphics utilise the storefront windows as an advertising canvas. They can be applied to the glass using various materials, such as vinyl decals or perforated films. Window graphics allow you to showcase your products, display your business hours, or promote special offers. They offer high visibility from the street while still allowing natural light to enter your store. Window graphics can be easily changed or updated, making them a versatile and costeffective signage option.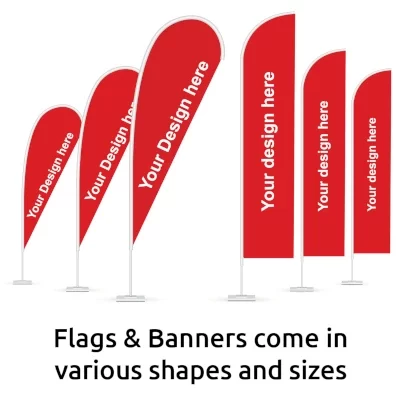 Flags and Banners are effective outdoor signage options that can be used to attract attention and promote special events or sales. Flags are typically mounted on poles and can flutter in the wind, while banners can be hung from awnings or attached to building facades. Both flags and banners offer flexibility in terms of size, design, and materials. They are easily customisable and can be printed with vibrant colors and bold graphics to create a visually appealing display that grabs attention.
Exterior store signage serves as a powerful tool for attracting customers and creating a positive impression of your business. By choosing the right type of signage, you can enhance the visibility of your store, effectively communicate your brand message, and increase foot traffic. Whether it's pylon signs, awning signs, sidewalk signs, window graphics, or flags and banners, each type of exterior signage has its own advantages and can be tailored to suit your specific needs.
Invest in quality signage that reflects your brand identity and stands out in the competitive outdoor advertising landscape, and watch your business thrive with increased visibility and customer engagement.
Talk to your local MBE store today and talk through the different options for your business.