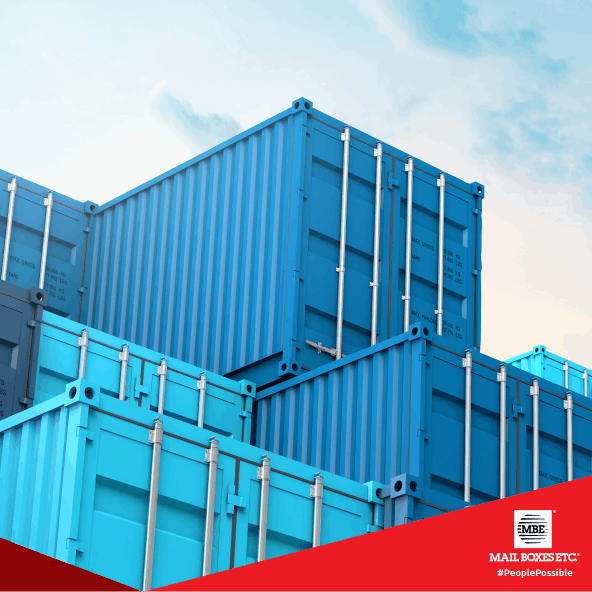 What is freight forwarding? Simply put freight forwarding is the organisation and shipment of goods between destinations via a one or more carriers such as air, ship, rail, or road.
Freight forwarding services use a person or a company to arrange shipments and get the goods from the manufacturer or supplier to the customer. The freight forwarder may organise to have the cargo moved to an airport by truck, or have it flown to its destination.
Freight Forwarding in More Detail
A freight forwarding business will organise shipments for individuals or for companies by facilitating the logistics of transportation – and making sure that costs remain low. The freight forwarder doesn't actually move the freight itself but is an intermediate between the shipper and the final destination.
In order to get the best possible prices, the freight forwarder will use established carriers such as trucking companies, ocean liners, air freighters, and road transport. This will allow optimum speed, cost, and reliability of transportation.
The Range of Services Provided
Firms specialising in freight forwarding will:
Arrange storage and shipping of merchandise on behalf of the shippers
Include tracking inland transportation
Prepare shipping and any necessary export documents
Book cargo spaces
Negotiate freight charges and consolidation
Provide document delivery and file any insurance claims
Advise and help with moving goods most efficiently from one destination to another
Benefits of Using a Freight Forwarder
Acting as a middleman your freight forwarder can liaise with a range of carriers to negotiate the best prices and assist with determining the fastest and most economical route for shipping.
This allows for flexibility and versatility as resources are readily available to tackle unforeseen circumstances including delays at sea or rerouted shipments. Due to the high volume of goods shipped freight forwarders can consolidate consignments between different businesses to lower the costs.
If your business involves your shipping products globally you may need a number of goods safely stored and easily accessible. Freight forwarders can often provide international commercial warehousing services to store your goods for export, or after import, for up to a year. This reduces any possible miscommunication through the supply chain.
Personal customer service representatives will be allocated to you so that if you have any issues you have direct contact. You'll be able to establish a good working relationship with a freight forwarding company that offers flawless customer service, ensuring your shipments arrive safely and on time.
Step-by-Step Freight Forwarding Procedures
Export haulage is the movement of items from the start of the journey to the freight forwarders warehouse.
Following this, an inspection will be conducted to ensure that all goods have been transported and are accounted for with an items checkpoint listing
An export customs clearance will be issued prior to international freight items being shipped that require clearance from the county of origin
Once the shipment arrives customs in the destination country will check the import documents
Destination arrival and handling will also be carried out by the freight forwarder ensuring all documents were received and are checked for correct information
Once this is completed the cargo will be inspected and sorted as per the client's request
Choosing a Trustworthy Freight Forwarding Company
A reliable International freight forwarder will provide you with a service that ensures your shipments arrive safely and on time. Hassle-free freight forwarding from a freight forwarder in Australia such as MBE specialises in freight shipping, using single or multiple carriers to make sure your shipment gets to the desired location without harm.
International freight companies can help with export and import documentation alongside storage, package, and insurance. With knowledge and expertise freight forwarders will guarantee that your goods arrive at the right destination on time – resolving any breakdowns, unforeseen route changes, and port delays as quickly as possible. Bear in mind they can't be responsible for bad weather!
Some freight forwarders will focus on a specific type of cargo so it's worth doing a little research if you have special needs. The vast experience of established freight forwarding specialists will prove extremely beneficial. And many companies will offer extra services including shipment tracking and dangerous goods handling.
Be Aware of Shipping Restrictions
Freight forwarding companies must comply with strict regulations and there are certain goods and substances that can't be shipped. Although these prohibited items vary between countries they generally include:
Alcohol
Batteries
Dangerous goods – flammable liquids and toxic items for example
Perishable items
Prescription and recreational drugs
Sharp objects
Range of Documents Provided by Your Freight Forwarder
Your paperwork must be all be completed before handing over your goods to your freight forwarder. This reduces any risk of items not being released from customs or problems with funding.
Relevant documents that will be supplied by your freight forwarder cover:
A bill of lading contract
Certificate of origin statement
Commercial invoice
Export licence and packing list
Inspection certificate
Shippers export declaration document
In Conclusion
Freight forwarding services make logistics easy by handling every aspect of delivery and transportation. The use of a reliable company will ensure that goods are delivered on time which is so important for overall customer satisfaction.