Looking for new ways to achieve growth for your company?
Need to target a specific group of customers and after a better way to catch their attention?
Not getting the results you want on email or through digital marketing, such as social media platforms?
With research showing direct mail marketing offers an impressive 29% return on investment, it's time to turn to this type of advertising and ensure your brand cuts through the noise!
Direct mail is any type of marketing – a flyer, voucher or postcard, for example – that is physically delivered to a potential, or existing, customer or client.
Often, direct mail is personalised, which helps build connection with the recipient, leading to them taking greater notice of your message.
The digital equivalent is email marketing but, instead of needing an email address, you need to have a mailing address to send to.
Already got a direct mail list? Simply bring it to us and we can handle printing and sending your direct mail campaign, to save you time and money.
What does direct mail marketing do?
Finding new customers – and keeping in contact with existing customers – is critical if they're to choose your product or service again and again. These days, there are so many ways companies are trying to snare the attention of clients but most of it's online, and many people now automatically switch off to the constant stream of messages coming at them.
Making a conscious decision to go offline and send physical mail is a sure-fire way to boost your chances of grabbing more market share. While sales emails can be deleted with the quick click of a button – without even being opened – it's much harder to ignore creative, engaging direct mail sent to your home or office.
Need help with designing your direct mail campaign? Let our team guide you.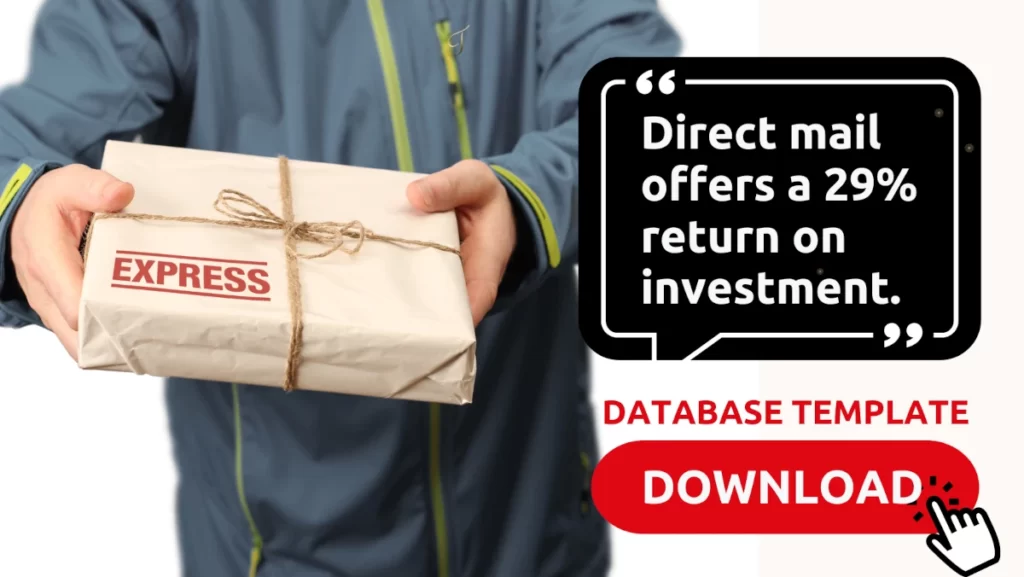 Are direct mail campaigns effective & do they still work in 2022?
Is direct mail dead? It's easy to think so, but the data suggests direct mail campaigns are still a very smart investment.
In fact, research shows up to 90% of direct mail gets opened, compared to only 20-30% of emails. As well, more than 1 in 2 consumers report they actually want direct mail from brands that interest them.
What direct mail types exist?
There are many examples of direct mail campaigns, and what type you choose will, of course, depend on budget and whom you're specifically trying to reach.
The options are endless but include
A slick branded envelope with an enclosed glossy catalogue, booklet, or magazine is an ideal way to make an impact. These are ideal for clothing, gift and shoe stores and can be kept, re-looked at and shared with others.
A postcard with a stunning image, which may be perfect for a travel agent or photographer and advertises for you along the postal route, as there is no envelope.


Personalised, ultra-professional lead letters. These are often the best choice for companies dealing in more exclusive products and services
Dimensional mailers – which come in a box, tube or another 3D format – can be that bit more expensive, but are highly effective, if you have the budget! If your campaign requires courier delivery, we can arrange that too.
Self-mailers. An effective, eye-catching direct mail campaign option that saves on cost, as they do not require an envelope. The postage information is directly printed or attached to the marketing material itself, which often folds for convenience. They are usually used in tri-fold, 4-panel or 6-panel formats
Branded stickers or labels your clients can use around the home or office are a brilliant, handy idea that advertises your company, as well as helps the recipient get organised!
A fun gift – or a practical one, such as a bookmark or magnet – which the recipient can keep and use ensuring your message has longevity.
A printed voucher offering a discount when presented in-store or when used with a code online is often just what your customer needs to prompt them to make that purchase they've been thinking about. They're easy to design, print, mail and use, making them a great 'go to' direct mail choice.
Top Direct Mail Tip: As your potential clients will physically touch your direct mail, the more interactive and engaging it is to your market, the greater your success. Consider our various types of print finishes, such as embossing, die-cut cards, foiling and varnish to further grab their interest.
Who can benefit from direct mail?
Direct mail is helpful any time you want to gain attention and boost sales because it's one of the most memorable ways to engage people.
It can benefit:
Legal service firms
Debt collection services
Local clubs, like sporting associations
Insurance agents
Networking groups
Small to medium sized businesses
Real estate agents
Non-profit groups & charities
From letting suppliers know your client is insolvent to chasing debts, boosting membership, finding more homes to sell, letting local residents know about your store or restaurant opening, sending a newsletter to supporters, or sharing a discount code, direct mail marketing has you covered.
Is direct mail expensive?
Direct mail does not need to be expensive because there are so many options to choose from. However, if you want to make a splash and have a substantial marketing budget, you can generate a direct mail campaign with a significant 'wow' factor that will get your clients talking (and doing the advertising for you!)
MBE: Your direct mail partner
From designing your personalised direct mail campaign to printing and sending it, MBE delivers you much-needed efficiency.
Our professional team knows how to help you get bang for your buck and, by letting us handle your mailing campaign, you can secure a real address for any returned mail items, which is crucial for helping update your mailing list.
MBE: How do I start a direct mail campaign?
Step 1:
The most important part of your direct mail campaign is to ensure your database is correct. We have created a direct mail template for you, to make it easier to gather the information you need for your next campaign.
Step 2:
Create your content. Come up with some ideas and workshop them!
Step 3:
Call or visit an MBE store or email us the brief and we'll make it happen in no time. MBE can design, print and deliver your direct mail campaign.