Find your nearest Mail Boxes Etc.

Business Cards Printing
Make a powerful first impression with a well designed and executed business card. Rely on the professionals at MBE when you need business cards printing, and we'll make sure that you're creating a serious impact wherever you leave them…
The Most Important Marketing Tool?

As in any competitive market for advertising, the first goal of your business card is not to provide information. The first goal is simply to grab attention. And then to be informative.
The best way to do this is with professional designers who understand what it takes for your cards to portray the right image of your company. At MBE we have exactly that, because we understand one very important thing:
In many ways, business cards are arguably the most important marketing tool of any company.
Making the Impact You Need

Your card is competing with those of other companies who want to get customers to contact them first. Many clients will regularly receive a number of cards, and be making snap decisions as to which one they're going to call.
That's why making a real impact is vital in business card design.
A card that just sits there, quietly waiting to be found or thrown away, is going to lose you money. You need your card to be a working, silent salesperson – a spokesperson for the quality of your company.
Full Colour Business Card Printing and More
At your request, we can digitally store your project. So if you ever need another print run, or a brochure for a similar product, event, or service, you can simply give us a call and get us to edit the details ready for an incredibly fast turnaround.
We've made our mark with full colour business card design and production, but we also offer a wide range of other options.
Business cards represent the front line image of your business. After all, they're often used to make first contact with your future customers. This makes it imperative that this primary marketing tool conveys professionalism, displays balance and a good use of space, and that they're of the highest quality. Your card will be making a statement about the sort of work they can expect from your business in the minds of anyone who sees it.
That's why MBE provides you with a large number of ways to create your own personalised business cards, including:
Black or full colour
Font and typeface options
Die-cutting
Gloss or silk
Single or double sided
A wide variety of coated and uncoated stocks, including environmentally friendly options
A full complement of varnishing and trimming options
Why Choose Us
WE'RE LOCAL

That's right, we're locally owned and close by, meaning you get your job fast
LIGHTNING FAST
Our in-house services including
print and couriers mean we
turnaround jobs fast.
QUALITY ASSURED
Our reputation is paramount and we take great pride in our workmanship. Nothing leaves our centres without passing stringent quality checks.
EXPERIENCE
MBE has been around since the 1980's. You can trust our well known, international brand.
#PeoplePossible
Contact us to get your free quote
Business Cards FAQs?
What are the best fonts for business cards?
We recommend clear, highly readable fonts with a size of no less than 7pt.
Can I place an order online?
Please email our staff at any time to start an order.
What is the standard size of business cards?
The official standard business card size in Australia is 90x55mm. There are many popular sizes available, (84x54mm, 89x54mm, etc), but 90x55mm is the standard. Custom sizes are available for most but not all business card products. We recommend that you do not go any larger than 90x55mm to ensure they will fit in standard business card holders and pockets. Please be aware that the official size of a business card in the United States is 88.9×50.8mm (3.5x2in). If you are using a template online or international designer, please ensure they are aware of the requirements of printing in Australia.
Can you print two-sided business cards?
How long will it take for you to complete my order?
Budget business cards can take as little as one day while deluxe cards can take 7 or more due to their complexity. Your print specialist can make recommendations based on when you need to receive your cards.
What are the cards printed on?
We have a wide range of print options from loyalty cards to premium decorative cardstocks. Ask in store what our team recommends for your needs and budget.
What are the different types of business cards?
Our most popular options are our standard printed cards, our premium laminated cards and our deluxe extra thick laminated cards. Spot gloss is a popular edition for our deluxe range among professionals. Many custom options are available on request.
Our company has several people, can you print larger orders?
Yes, we offer custom quotes for several sets of cards when ordered at once.
Get in Touch Other Services You Might Be Looking For
Learn More
Create business stationery that fits together to build a professional, powerful corporate image for your business. Print large posters, signs, and graphics which attract new clients.
Whenever you need graphic design and printing specialists, MBE has the team and the equipment you're after. And with more than 2500+ Business Centres across the world, you'll always have easy access to the expertise you need!
What Can We Do For You Today?

Get advice on printing business cards that will show off the best bits about your company, or make your latest print run happen today! Just pop in or give us a call to chat with an experienced design specialist.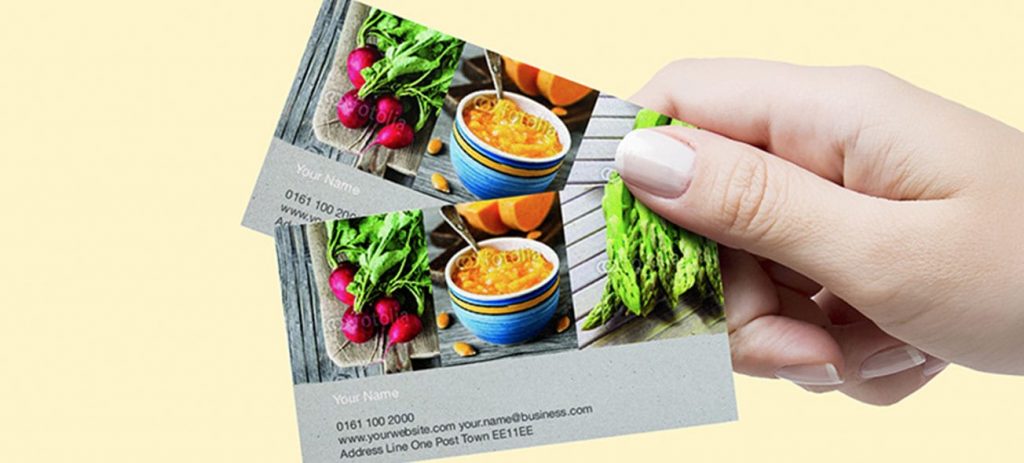 Looking for a specific MBE product or service?
Subscribe to our newsletter