Enjoy Safe and Secure International Shipping With MBE
Secure an international shipping solution that gets you great value, as well as on time delivery. We make it easy to arrange a single international shipment. But we can also provide a custom logistics service for all your business needs…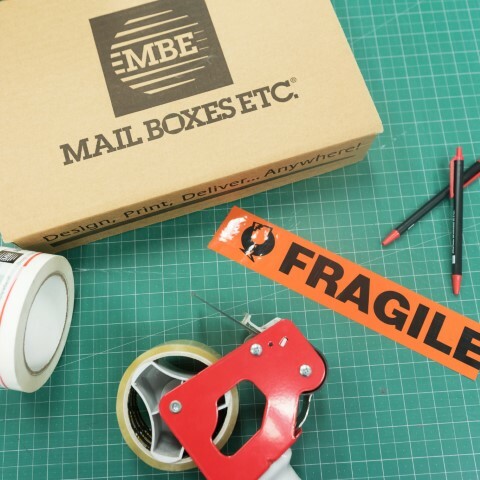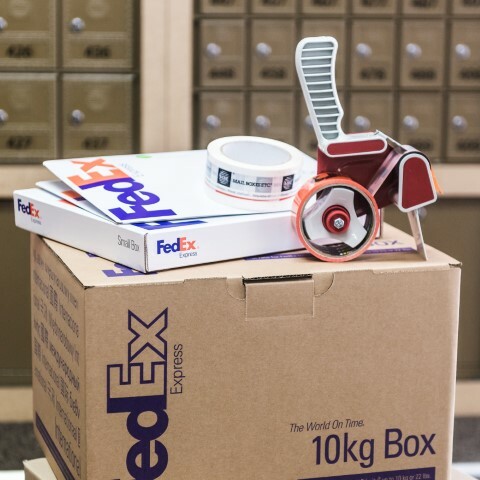 Expedite Shipping to Any Location
Ask us about the ways we can expedite your shipping in an emergency. We operate with all of the major international carriers, so if there's a way to get your goods where they need to go on time, we'll find it. Use MBE shipping services when you need courier from/to Sydney, Melbourne, Perth, Brisbane, Canberra or any other place in Australia.
Shipping from Australia to the UK, USA, Europe & New Zealand
No matter where in the world you need your items to go, we always match you to the right partner carrier. This way, you'll know you're always getting the best value for money – and the safest and most efficient transit for your items.
When it's just a small parcel or document that you need to send securely to the next town – or the next nation – you might need our same day courier or interstate courier solutions. Find out more today by getting in touch or following the links.
Why Use Us For International Shipping from Australia?
The best rates on shipping from Australia to the USA, the UK, Europe, New Zealand, and more.
Single shipments and regular or multiple deliveries easy to arrange.
A wide range of partner international shipping companies, ensuring you get the best deal by land & air.
Local and interstate freight shipments via our 30+ Business Centres in Australia.
Your consignment is covered by full insurance cover throughout its transfer.
Get all the packaging you need in Australia
There's no need to go hunting around for the packaging you need in Australia. MBE has a full range of tough, high-quality materials suitable for safely packing any kind of items you might need to send.
We also have a range of speciality stock suitable for protecting everything from musical instruments to sports equipment to bottles of wine.
All you need to do is head right into your local Business Centre. There you'll have access to both packing specialists who can handle your packing for you and one of the largest ranges of packing boxes in Australia! Ideal if you want to handle packing your goods yourself.
Access a wide range of sturdy standard materials
Most packaging companies in Australia won't stock every single thing you need to safely send your items to wherever they need to get to. MBE does. In your local Business Centre you'll find:
Cardboard Boxes
Bubble Wrap
Packing Paper
Padded Bags
Mailing Tubes
Moving Kits
Choose from specialist packaging too
If you're looking for something specific like works of art or wine packaging, Australia doesn't have a huge number of options. Bring your items into your local MBE Business Centre though, and you'll have everything you need to send any items – all at your fingertips. If you need to know anything else about the packaging we offer in Australia, get in touch with us now.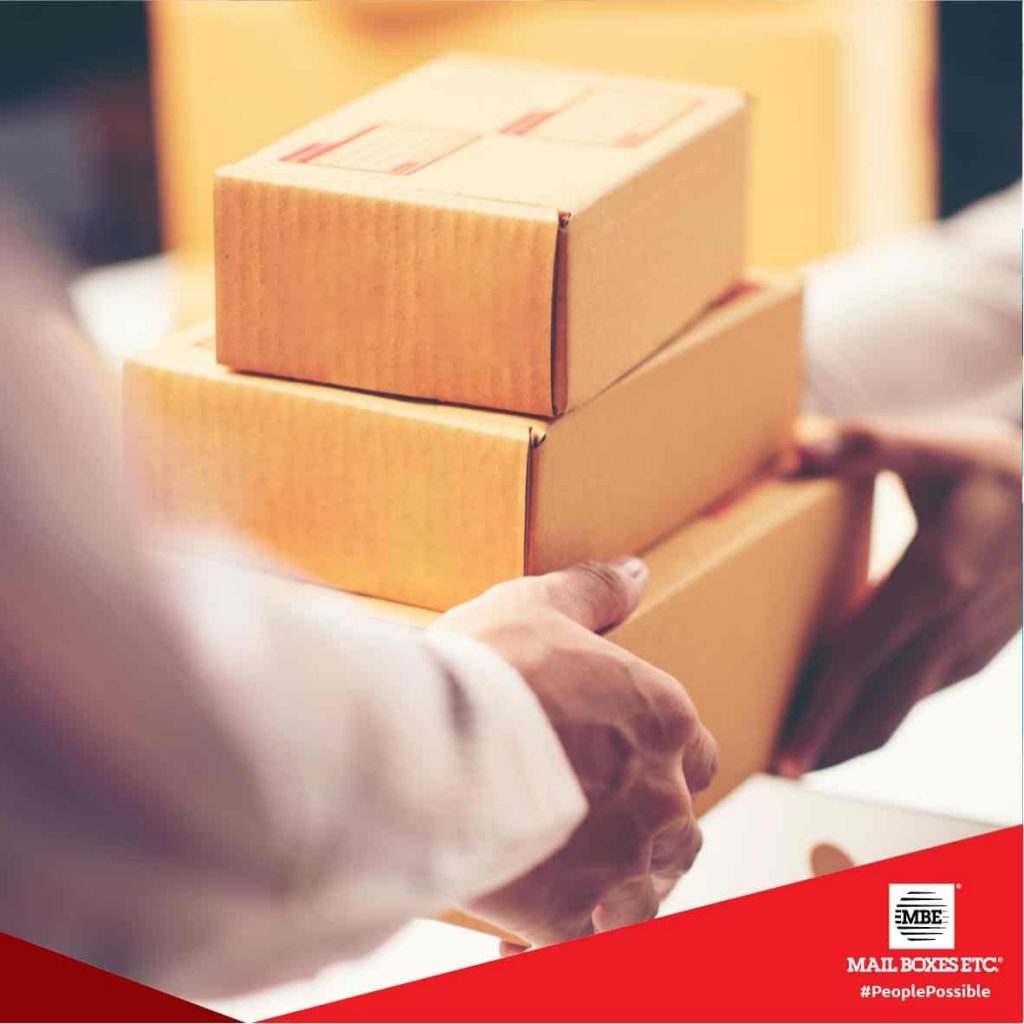 Choosing the right partner
Do you need to set up shipping to New Zealand from Australia? How about shipping from Australia to the USA?
Whatever items you need to send, wherever they need to go, our massive range of partner carriers ensures we can always match you with the best option for your requirements.
You don't need to lift a finger. Our logistics experts take care of the price comparison work for you. Even if you need to set up shipping from Australia to the UK or somewhere else on the far side of the world, we'll make sure you are matched with the carrier which offers you:
The best value for money
A timely arrival by your intended delivery deadline
Safe transit for almost any kind of item
Optional expedited shipments and express couriers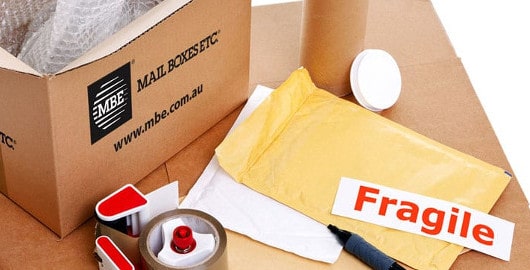 If you're arranging overseas shipping from Australia, you'll be sending your goods by air or sea freight. This means you'll need to have your items carefully prepared for their transit.
Luckily, MBE's logistics specialists can handle your packaging for you too. You'll find a huge stock of high-quality packaging materials – as well as a full team of specially trained packing professionals – in your local MBE Business Centre. There are currently more than 35 centres across the country. All you need to do is walk right in to arrange international shipping from Australia to any global destination.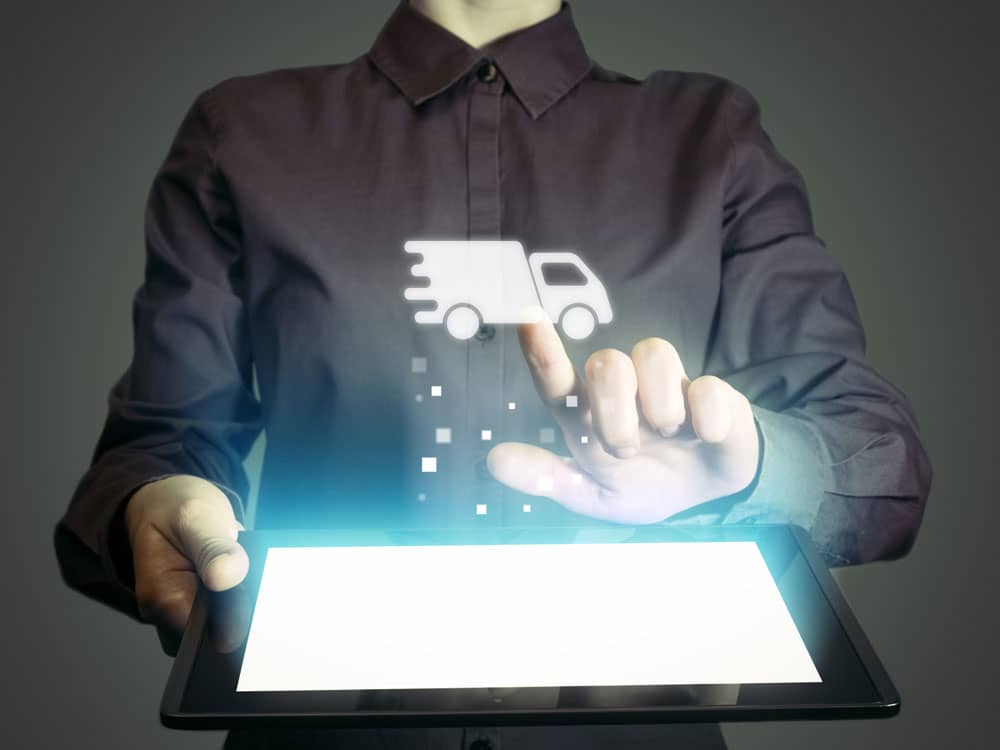 You can get a quote on the shipping service you need today, either online, by calling us on +61 1800 556 245, or by simply chatting to one of the experts in your local MBE Business Centre. We're always happy to discuss your individual or business needs with you.