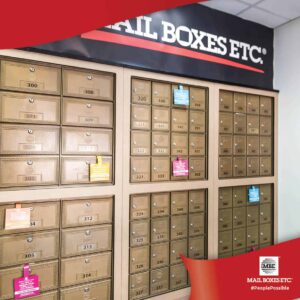 You're going on holiday! Nice! Congratulations. But if you want to be able to pick up your life when you get back (sigh – don't think about that yet), you're going to need to do some planning. Somewhere near the top of your to-do list should be figuring out what to do with your mail when you go on vacation…
Because you've got some options:
1) Ask your delivery company to hold your packages
If you can figure out which company – Australia Post, DHL, TNT, FedEx, Parcelforce – is going to be delivering any package that you're expecting, you might be able to get them to hold it for you.
It's a handy option but that's the catch – expecting that package and knowing who's delivering it. Plus:
– Most delivery companies won't hold your mail for longer than 30 days – not ideal for extended breaks
– Your parcel will probably be sitting in a pile of other on-hold mail in a warehouse somewhere
– Your delivery company will charge you for the privilege
2) Beg a friend to handle it
You could also impose on your friends or relatives to collect your mail every day or two. It's probably not ideal if you want to get any gifts next Christmas. But, sure, if they love you, they might do it. You can just owe them one.
3) Get an MBE mail box
Your final option for what to do with your mail when you go on holiday is our mail box service. They're very easy to set up, plus they come with a whole bunch of benefits over the other approaches listed here:
i) You can be notified when you receive mail
This is ideal if you're expecting something important. You'll know that it's there, safe and sound. If your mailbox service is anything like MBE's, you'll be able to choose to get notified by email, app or SMS for those times when you can't guarantee you'll have internet access.
ii) Your mailbox is guarded
Speaking of safety, knowing that your holiday mail is in a building that's always staffed – rather than a random warehouse somewhere – is worth its weight in undisturbed letters.
iii) You don't have a time limit
Instead of the 30 days, a mail box service can be set up to last for as long as you need it to. There are many small business owners, franchisees and others who use MBE mail boxes as their company addresses on a permanent basis (it's actually one of the regular services which leads new business owners to consider our franchise opportunities or buying a franchise with us).
iv) You can have it forwarded to you when you get home
No need to go to your local MBE centre (or whomever you entrusted your mail to) when all you want to do is sink into your couch. Simply let your service know you're home and when you want your mail to be delivered.
What to do with your mail when you go on holiday
Your decision may be affected by factors like how long you're going on holiday for or how much mail you're expecting. But it's also vital to bear in mind factors like security – because a large pile of abandoned mail on your doormat is a sure sign to thieves that your house is unoccupied.
It doesn't have to take you much time to actually set up what you're going to do about your holiday mail. You just need to decide what that is and we believe an MBE mail box service is the best solution available.