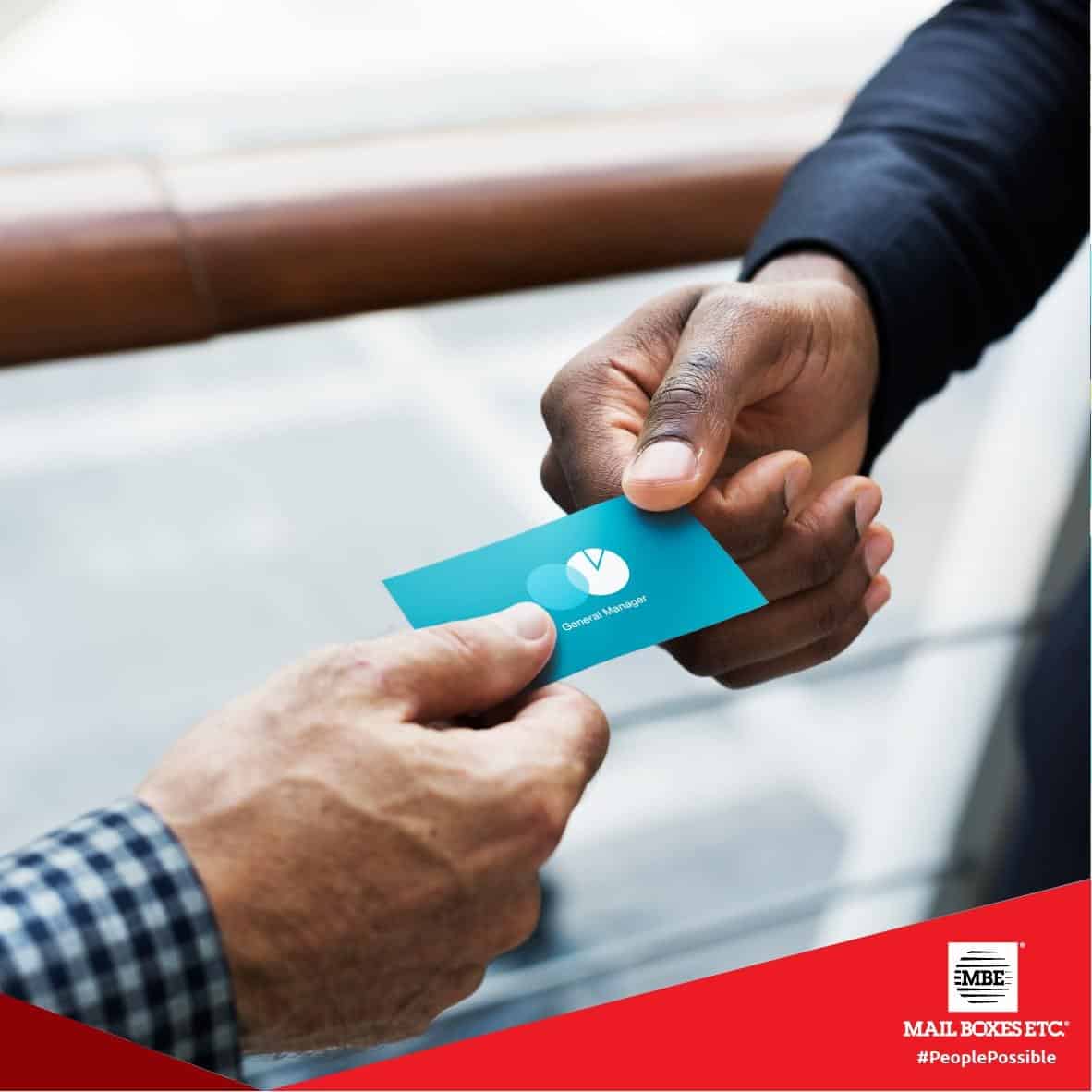 Business cards are small cards on which is printed a person's name, company name, e-mail address, phone number, and website. Used as part of an introduction they're important to make a positive first impression. And can be used to create a sense of professionalism, and attract potential new clients and contacts.
The size of your business card is also significant. The finished, printed size of your card will mean it fits perfectly into a wallet, alongside credit and debit cards. Business card sizes depend on your printing location – there's a definitive list of sizes available wherever you are in the world.
What is the standard business card size in Australia? Find out more here…
Australian Business Card Size Guidelines
Luxury business cards can be produced in this 90mm x 55mm size – either portrait or landscape. The double silk thick card is 540gms and is uncoated with a customisable coloured edge. Your business card will be immediately recognisable with a quality that stands alone.
New Zealand and Asian business cards are roughly the same sizes – as are European cards. America and Canada tend to produce slightly smaller cards measuring 88.9mm x 50.8mm.
What Is The Standard Business Card Size in Australia?
The standard business card size cm in Australia is 9cm x 5.5cm. This converts to an Australian business card size of 90mm x 55mm. Business card sizes in mm can be produced in a smaller 50mm x 50 mm option which has proved to be an extremely effective marketing aid.
Hi-Resolution Business Cards
A simple definition of a pixel is the basic unit of programmable colour in a computer image. Pixels are normally sited in a two-dimensional grid, and the number of pixels in the grid determines the overall resolution.
The physical size of a pixel depends on how the resolution is set on the display screen. The resolution refers to the number of pixels in an image – often identified by the width and height of the image.
Business card size pixels should be at least 1000 x 550. Sizes can be larger as long as the ratio is correct.
Business Card Design
When your business cards dimensions in mm are 90 x 50 you need to optimise the space to fit in all your content – and make sure the message is clear, simple, and readable. The white space within your card should be treated as valuable! Use it to emphasise the portions of the card with design or text.
A good business card will contain the following information:
Personal name and job title
Business name and branding
Email and website addresses
Mobile and office telephone numbers
Optional extras such as social media sites and services listings
For a classic look, the business card will have a surrounding non-text area where no important details will be printed. This will be encased in a trim area which is the finished size of the business card. Anything printed outside of this area will be trimmed. Finally, there's an area allowing for bleed – images and colours that print to the edge will extend into this area.
There's a huge range of business card finishes to choose from. These include:
Matt or glossy
Embossed
Varnished
Spot colours
Recycled
Foiled
Rounded corners
Double-sided
Single-sided business cards may be less expensive, but double-sided business card printing gives you the opportunity to include more essential information on the back. Leaving more room on the front of the card for easier reading. You can also increase the effectiveness of your card by adding a map or directions to your premises – or including a promotional code. All increasing the reasons for your business card to be kept.
Get Quality Printing from the Experts
Printing solutions ideal for business cards are readily available from trusted suppliers. You'll be put in touch with a digital professional – and have all the help and advice you need with selecting the right artwork, design, and finish for your project.