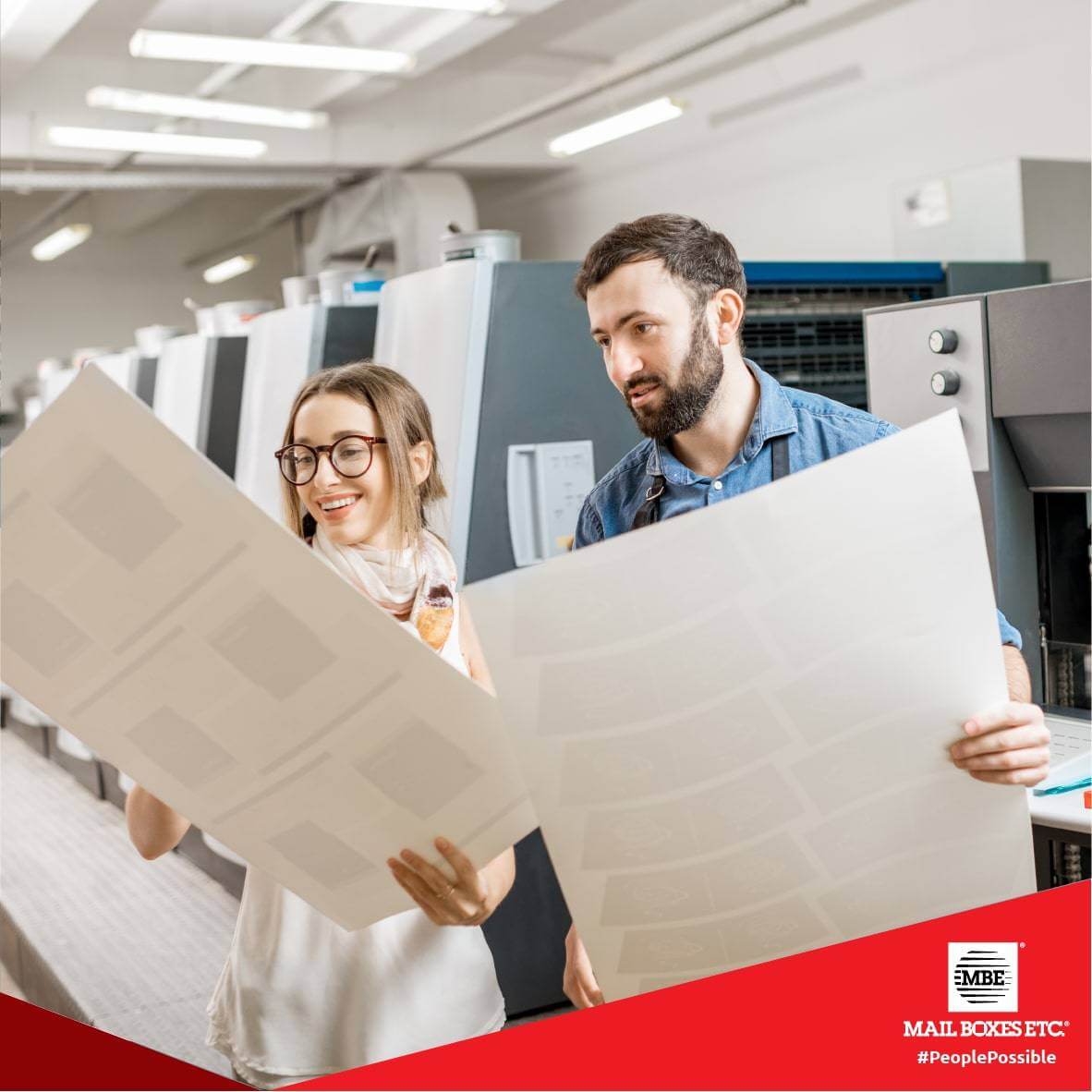 In basic terms, a printing process is the production of printed material for distribution or sale. There are several main industrial printing processes including offset and digital types – both of which produce prints that are extremely high in quality and suitable for businesses.
Depending on the printing needs of your business digital and offset printing may prove to be two of your considered options. The number of copies required for print is often the deciding factor when determining which makes more financial sense.
What is the difference between digital and offset printing? Find out more here…
What is offset printing?
The offset printing process involves the use of plates that are typically made from aluminium. Each plate needs to be laser etched using information from a digital file. The plate is then attached to a roller, known as the plate cylinder. This plate then transfers the image onto a rubber blanket and then rolls that image onto the sheet of paper.
The term offset means that the ink isn't transferred directly onto the paper, but is offset onto another cylinder before being applied to the paper. To ensure that the metal plates are properly inked a test run on scrap paper will be carried out.
What is digital printing?
The digital printing process doesn't use plates. Instead, the image is digitally transferred directly from a computer to the digital printing machine. Using electrostatic rollers known as drums toner is applied to sheets of paper – similar to the method used by inkjet printers. For each separate colour, a different drum must be used. Ink will be properly applied to the print material therefore it's not necessary to conduct a warmup run.
Offset printing vs digital printing facts
Offset printing is:
Extremely efficient once set up
Cost-effective as the more you print the cheaper the price per print
The best option for large quantities of printing
Able to provide an accurate reproduction of colours
Capable of giving a clean and professional print appearance
Available in a large range of paper types
Disadvantages of offset printing are:
The high cost of printing a low volume
As plates need to be created this can be time-consuming
Digital printing has:
Lower setup costs for short runs
Lower minimum quantities as one print is an option
Black and white printing options that are inexpensive
Variable data capacity meaning text, codes, and numbering can be easily done
Technology making the quality acceptable for a wide range of uses
Disadvantages of digital printing include:
Fewer options in the choice of materials that can be printed on
Inks don't match as well as a custom mix resulting in less colour fidelity
Slightly lower quality relating to crispness and sharpness
Digital vs offset printing decisions
You'll need to focus on the printing project you need to complete in order to choose the best option. If you require a run of over 1,500 copies then offset printing will be more suitable as you'll get a quality print ongoing that will cost less. For unique or unusual printing material offset printing offers this, and a perfect colour match is also guaranteed with this process.
Finishing options such as foil stamping and embossing are better suited to offset printing as digital toners aren't as receptive to heat, varnishes, or UV coatings. The sheet size of offset printing is normally larger – allowing sheets from 74cm to 102cm. If your project involves a high volume of newspapers or newsletters offset printing is the option to choose.
If your project needs to be completed quickly then go for digital printing, as offset printing is not a last-minute alternative. Digital printing offers fast turnaround times with same-day and next-day options often available as the set-up time is so short.
If you need basic four-colour printing, and a sample provided before giving the go-ahead, digital printing is the way to go. Typically, digital presses are best at running standard weight papers, but can now handle up to 18 point stock digitally as technology advances.
Digital printing is also the easiest and cheapest way to customise your project. Information comes from a database instructing the printer what to put on every individual print. This is ideal for logos, greeting cards, and other print jobs requiring the inclusion of specific information regarding individual clients.
Digital printing produces sheets from around 48cm to 74cm but sizes can be adjusted with the use of wide-format printing presses to meet any larger sheet demands. For books or magazines with a large number of pages, it may make sense to print them digitally as the equipment allows for collating sheets and saves on binding steps.
Once you've made your decision get in touch with professional printing specialists for all the help and advice you need to ensure a one-stop solution to produce your project to the highest standard.