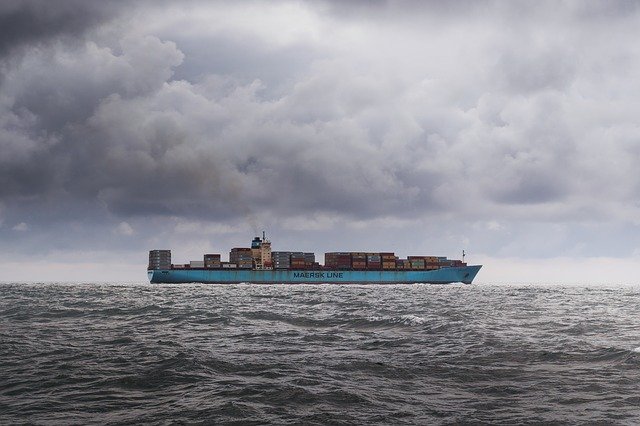 What is sea freight? Sea freight is defined as a method of transporting large amounts of goods using carrier ships – where cargo is packed into containers and loaded onto the vessel.
Freight is simply the general term for goods transported from one place to another by any means. Sea freight is that transportation via the ocean. A typical cargo ship can carry approximately 18,000 containers making it an extremely cost-effective way to move high quantities of goods over large distances.
Find out more about sea freight services here…
Ways in which sea freight can be transported
There are different methods of sea freight transportation and these are:
Full container load (FCL) – you buy one or more full containers to be transported by ship
Less than container load (LCL) – when you don't have enough products for a full container you share a container and products are divided at the destination
Roll-on roll-off (RORO) – goods remain on the vehicle they're loaded onto and driven on and off the ship
Dry bulk shipping (DBS) – specific items are deposited directly into the hold of the ship rather than on a container
Transit times
The time it takes for international sea freight to reach its destination is dependant on several factors. There are many steps that the goods have to go through before reaching the vessel, and after leaving it. The location of the goods will also affect the time taken – see below for approximate door to door transit times for a selection of countries:
China – between 5 and 10 days
India – between 8 and 10 days
United Kingdom – 9 weeks
Delays and prevention
Shipping can be met with delays on occasion with common problems being with customs, equipment failure, and bad weather. The majority of delays at customs can be avoided if you have the right documents all prepared. These include:
Bill of lading
An online application made for an EORI number
Commercial invoice
Packing list
Certificate of origin
CE certificate to confirm goods meet EU standards
Extra certificate for Port Health for food and drink
Test certificates
Material Safety Data Sheets
Import/export licences
How it all works?
Sea freight is a part of a supply chain network with sea freight companies able to cost-effectively arrange and organise the shipment of your cargo for you. Involved in sea freight are the manufacturer or the seller, the buyer, ocean carriers, and freight forwarders. This mode of transportation can be used for most goods apart from restrictions applied to certain commodities.
There are special containers designed for temperature-sensitive and perishable goods, and also a range of dangerous goods – you'll need to discuss your cargo with your shipping company.
The sea freight process typically works as follows:
Cargo is packed and collected
The container is booked
Goods pass through customs at the port of origin
Cargo is loaded onto full or shared containers
Cargo is shipped
Goods are unloaded at the destination port
Goods pass through customs and duties and taxes paid
Goods are released for delivery in the original container or transferred to pallets
The role of freight forwarders
International shipping can be quite complex and the process can seem overwhelming if you're unfamiliar with the industry. Working with professional freight forwarders will ultimately stop you from worrying, and save you both time and money.
Basically, freight forwarders are responsible for moving goods from one destination to another. Companies will organise the entire process from the storing process to the actual shipping – and all negotiations will be made with a range of carriers to ensure you get the most reliable and fastest route to the final destination.
The services provided by freight forwarders include:
Customs clearance with preparation and submission of all necessary documentation
Freight insurance to safeguard cargo and protect goods on the move
Booking cargo space
Packaging to ensure that goods remain undamaged throughout the journey
Storage of goods in warehouses prior to transportation
Inventory management allowing supervision of goods from the warehouse to point of sale
Dealing with bad weather and breakdowns to resolve any issues quickly
Sea freight rates
There are certain factors that will affect the cost of ocean freight and these are:
Capacity – you'll pay a premium rate if the ship is full and you still require a space
Currency – fluctuations of exchange rates during the shipping can have an impact on costs
Fuel – low sulphur regulations and oil price changes can affect the prices
Peak season – premiums during busy seasonal demands may rise
Sea freight from Australia is simple to arrange through trusted freight forwarding services. You'll be found the best partner service to ensure you get your freight to the international market within deadlines and in budget. With the utilisation of single or multiple carriers, your shipment can be dispatched to anywhere overseas and will arrive safely and on time.