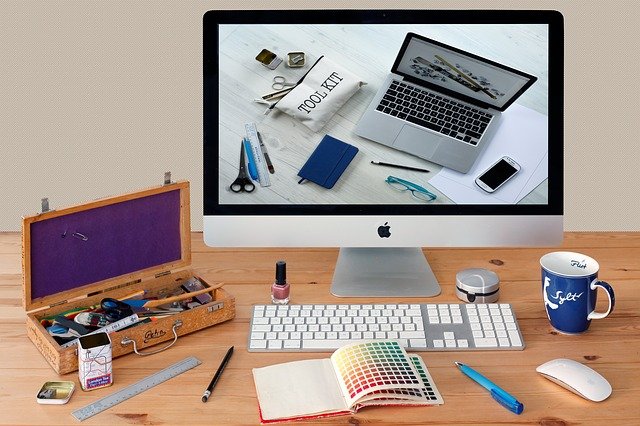 What is graphic design? Graphic design is visual communication through the use of many fields such as photography, typography, and illustration. This craft is used by professionals to attract viewers through emotional design. The art of the graphic designer is to listen to the needs of the client, research and develop concepts, and create a brand-savvy and aesthetically pleasing design that really works.
Find out more about graphic design basics here…
A little history
Graphic design dates back to 17,000-year-old cave paintings through to the illuminated manuscripts of the Dark Ages from 500AD to 1450AD when monks created elaborately illustrated manuscripts.
Graphic design began in the USA with Benjamin Franklin around 1737 when he used logos and added illustrations to market products with colours, names, varieties and sizes of goods available.
In 1849 Henry Cole became a major force in design education in the UK. From 1891 to 1896 the Kelmscott Press published some significant graphic design products, and in 1927 the first book to use graphic design was published.
The 1950s and 1970s saw the design of posters and the professional graphic design industry began to grow, with it being widely used in advertising and other industries. In the late 1990s, designers started to use digital tools with Photoshop first released. Today most of graphic design is completed using digital technologies.
Types of graphic design
There's a whole range of graphic design where each type has an area of specialisation – there's no actual graphic design meaning. Compositions range from animation and motion to print and web design. See some types of graphic design below:
Website design – this covers the overall layout, colour schemes and navigation whilst creating appealing and instinctive web pages
Motion graphics design – this involves bringing visual essentials to life via special effects – think of TV shows and movies, and video games
User experience design – also known as UX – focuses on making sure the website or app is simple to use by emphasising desirability and value
Visual identity design – where the visual elements of the brand act as the face of the brand and ensure consistency across various media
Marketing & advertising design – this includes traditionally print centred designs that can be used for content marketing and is growing to incorporate digital assets
Publication design – working alongside editors layouts are created with precise selections of typography and accompanying artwork – including graphics, illustrations, and photography
Graphic design tools and basics
The most basic tool that designers use is a sketchbook. This allows the sketching out of rough ideas and drafts on paper before the process is completed on the computer. Computers and design software are fundamental – graphic design examples include Photoshop, Illustrator, and InDesign. You can also master the basics on free open-source software, to begin with.
It's important to understand the elements and principles that makeup design and how these are used to create visually striking effects. Design elements you need to be aware of include colour and form, size and space, and line and texture.
Design principles help achieve an effective composition and these cover balance and contrast, emphasis and movement, and proportion and rhythm. All design is founded on five basic graphic design principles and these are:
Alignment – creating a sharper and clearer image
Balance – giving stability and structure
Contrast – highlighting important areas and generating an impact
Hierarchy – creating direction and organisation
Repetition – strengthening and unifying the outcome
Guide to becoming a professional graphic designer
Businesses and organisations have increasing needs for digital graphics in order to increase a digital presence. There are many graphic design job options available including:
Graphic designer
Art director
Creative director
Web designer
User experience designer
The requirements needed to become an employable graphic designer consist of:
A mastery of industry-standard design software and essential design programmes
A graphic design portfolio with various projects and styles alongside a strong online presence
Versatility – you'll need to be able to take on many roles at the same time and meet tight deadlines
The ability to expect change – mastering one ability leads to discovering new techniques
Patience – you may need to provide multiple revisions and changes for shifting client priorities
Being a team player – collaborating with various developers and working with clients requires diplomacy and tact
Handling criticism – reaching a compromise on issues and taking the positives can be a big challenge
Solving problems – identifying problems as exciting opportunities will ensure you meet your client's requirements as you think creatively to come up with the perfect design solutions
Being passionate – you should love the work you do to be able to deliver results time and time again
Graphic design services
Graphic design in Australia will offer you a faultless alternative if you decide that a career in graphic design isn't for you. You'll be able to work with graphic designers who have years of experience dealing with an entire range of business print requirements – building your business identity with the help of design specialists.