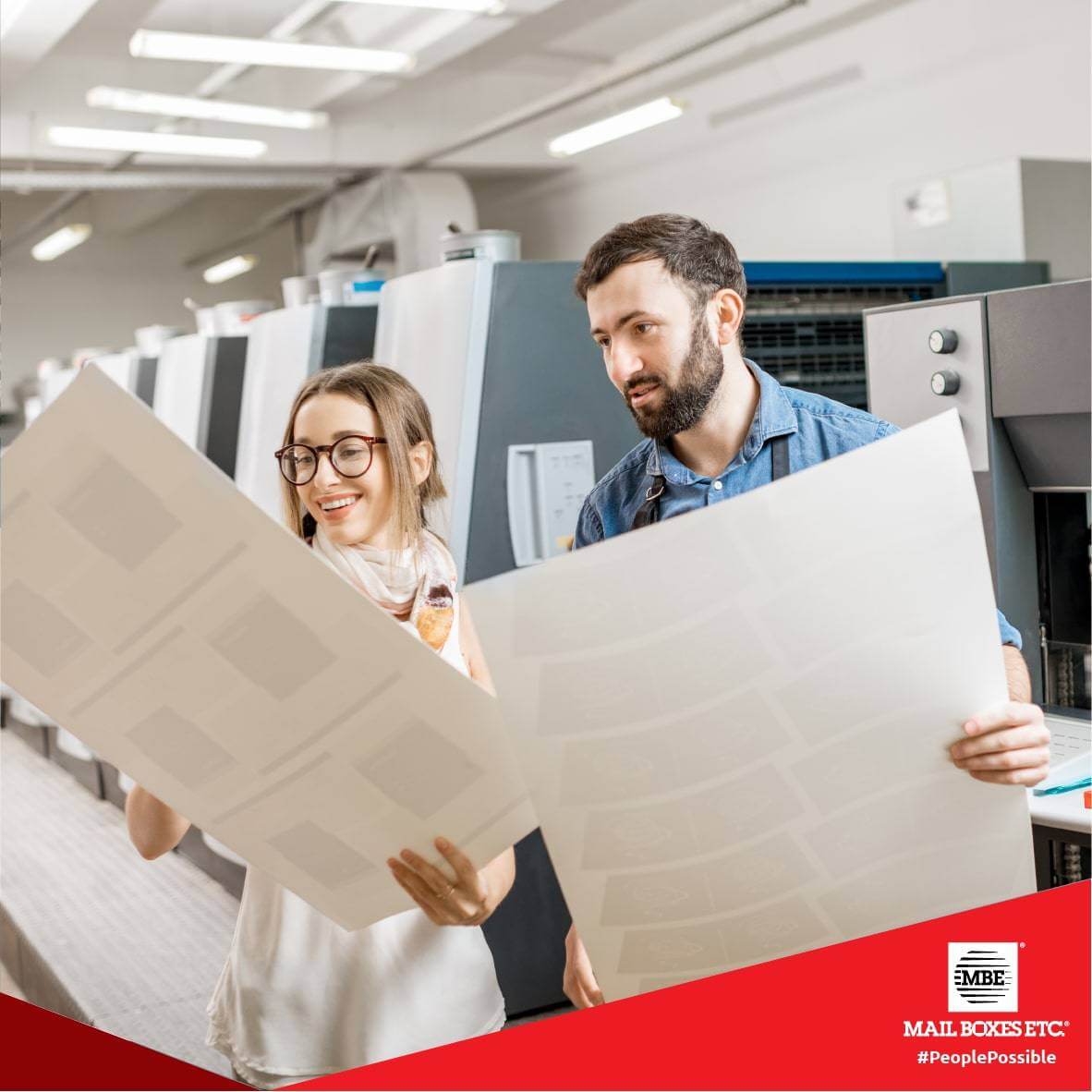 The digital printing definition is a way of printing from a digital-based image directly onto a range of media. The printing process produces an image by mapping out minute droplets of ink onto your chosen surface – creating your image.
Digital printing has become an economically viable way of producing small print runs, and technology accommodates the need to print only the amount you need on demand.
So, what is digital printing? Read on to find out more…
Types of Digital Printing
Printing types include:
Digital Press – designed to cater for high-volume orders quickly while still providing a high-quality finish
Dye sublimation – a process where printing can be done on fabric and synthetic materials by using a heat transfer to apply the image
Inkjet – this technique copies an image from a digital source and reproduces it on paper
Laser – the method takes an image form a digital device and recreates it on paper
Solid ink – where printer cartridges are filled with solid ink sticks and loaded into a solid ink printer – the sticks are heated and the melted ink transferred onto paper
Thermal wax – another heat transfer option of transferring an impression onto paper
The Digital Printing Process
Instead of using metal plates to transfer an image, digital printing presses print the image directly onto the media material. The main difference between digital printing and traditional methods is that there isn't any need for the printing plates to be replaced.
The process doesn't include any prepress stages between the document file and the final product either. And no photo chemicals or film plates are required. See a step-by-step guide here…
Step 1
A clean, sharp image is prepared – crop marks will ensure that there aren't any untrimmed areas in the final trimmed document
Step 2
The maximum amount of material is used for the printmaking the imposition effective without any waste
Step 3
The files are formatted correctly before being sent to the printer ensuring the results are high-quality and accurate
In many of the digital printing processes, the ink doesn't permeate the substrate but forms a thin layer on the surface that may have additional adherents added by heat or curing. And much energy is conserved by certain processes and equipment being bypassed – making for a reduced carbon footprint and an eco-friendlier procedure.
Printing Machines
A digital printing machine is a production printing press that doesn't require printing plates to be replaced as offset printing machines do. The printing of digital-based images directly onto a variety of media materials such as canvas, fabric, or cardstock is of the finest quality. And is an ideal platform for personalisation – enhancing business marketing brochures and statements.
There's an entire range of digital printing machines available with sheet-fed production and cut-sheet digital press options providing high speed and high-volume applications. Modular configurations figure in others with a variety of print speeds, feeding, finishing, and image quality.
Types of Digital Print Media
Digital printing machines can print on many substrates from heavyweight papers to plastics. Other suitable materials may comprise of:
Thick cardstock
Folding cartons
Fabric
Synthetics
Linen
Polyester
Digital Printing Products
A range of digital printing merchandise incorporates:
Business cards and postcards
Brochures and flyers
Letterheads and newsletters
Greeting cards and envelopes
Menus and invitations
Announcements and posters
Digital Printing Benefits
The advantages of digital printing are many and include:
Advanced technology that has made digital quality acceptable for wide-ranging printing projects – and is able to support and accommodate creative ideas
Setup costs are much less expensive for short production runs – when smaller quantities are required a short-run digital print is an affordable option
Minimum quantities are much lower starting from only one item – on-demand printing can be carried out quickly without commitment with only the numbers you want printing
Black and white digital printing is extremely cheap – but advanced colour match capability ensures an accurate and vibrant result – printing inks include cyan, magenta, yellow, and black, as well as speciality dry inks for metallic, white, or clear effects
Data capability is easily variable when it comes to names, addresses, and numbering – allowing you to personalise your targeted customers and improving response times
Speed of process – digital printing is much faster than traditional printing methods, and every print remains the same consistency
Create Communications Your Business Needs
Digital printing Australia specialists will provide you with a one-stop-shop for all your printing requirements. You'll be able to print any kind of documents – from business cards and brochures to signs and banners. And whatever finish you desire will be created.
Digital printing will be chosen to balance quality with cost-effectiveness – and no matter what your deadline the team supplying your digital printing services will deliver. You can submit your project online or in-person – and be assured that nothing leaves the centre without passing rigorous quality checks.