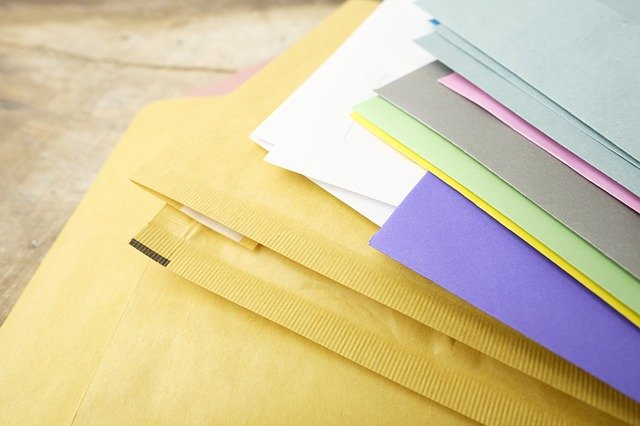 What is business stationery? The term business stationery covers all papers that your company uses to communicate with your clients. This includes letterheads, business cards, envelopes, and with compliment slips to name but a few. Business stationery can also comprise of notepads, presentation folders and company brochures.
Want to know how to achieve the most professional finish for your business stationery that depicts your company image and attracts new customers? Read on…
A little history
The word stationery was originally used between the 13th and 15th century in the manuscript culture. It referred to all products sold by a stationer whose shop was in a fixed spot. Medieval trading was also carried out by peddlers, farmers, and craftsmen at markets and fairs.
In stationers' shops, books were bound, published, copied and then loaned out. Paper and paper making grew and developed, and by the 18th-century commercial stationery was available. Mass-produced notepaper, envelopes, and writing equipment became standard items all seen in a typical stationery store.
Your business stationery
Business stationery is essential as it represents your brand and presents your company in a positive way that leaves a lasting impression. Everything on your stationery speaks to potential and existing clients, so it needs to be clear and unique.
Communication on your business stationery is the first imprint made on new contacts. So, you'll need to consider the design and layout, as well as the quality of your range. Your choice of business stationery could include:
Business cards – as your first interaction it's important to make the best impression
Letterheads – regularly sending out a printed letter, invoice or receipt can ensure your business is seen as reliable
Envelopes – a branded envelope to hold your branded letterhead makes you more noticeable
With Compliment slips – adding a handwritten note is a nice touch that's pleasing to clients that have made a purchase
Notepads – gifting them to potential clients keeps your brand at the forefront
Folders – are the ideal presentation method to contain information that needs to be shared
Brochures – effective advertising helping to capture the attention of new customers
Business card design
Find out more about factors that define great business stationery design here:
The industry standard size for a business card is 90mm x 55mm, as this size fits into a cardholder or wallet with ease. Sticking to this size is recommended as research shows that cards of this size are kept and used more often.
Design and layout should be clean and simple with paper stock of at least 350gsm. The content should include name and address, phone number, email, website address. On the reverse of the card, you could include your business logo, a statement, or an image that represents your company.
Make sure that the font is easy to read without too much information – avoid using too many different fonts as this can be distracting. And make sure the colour doesn't spoil the readability. Bear in mind that colour choices give different impressions so be careful to go with ones that identify with your business.
Customised business stationery printing
Business stationery printing can be done online, and if you opt for custom business stationery printing you can create a package that encapsulates your company, and sets you apart from the rest. Bespoke printing will give you the opportunity to add character and put your own stamp on all correspondence – reinforcing your brand with that customised touch.
Or you can choose from an entire range of printing services for your business if you select personalised business stationery from Australia. Professional designers with years of experience and an understanding of what an important marketing tool business cards are will be ready to help with your design.
Local printers have the tools and expertise to enhance business logos or create new ones if your business is just starting up. They'll ensure that your business name and logo are the first things that customers see on your documents and that they remain consistent and professional-looking no matter the size of the print run.
Brochures can excite and make a real impact. From the design to the printing process, you'll get advice and support. And what's more your project can be digitally stored so when you need another print run the details are ready to be edited straightaway.
If you provide a list of addresses your brochures can be mailed and despatched to the areas you've targeted. A whole range of projects can be professionally printed – from flyers and leaflets to posters and over-sized banners. Point-of-sale displays and many other marketing materials can be designed and printed for you.
Print specialists will help you design, print, and get ready for delivery really quickly, making it the perfect all in one solution for your business stationery needs. Printing this way will reduce your costs, make you more competitive, and allow you to achieve greater profitability.