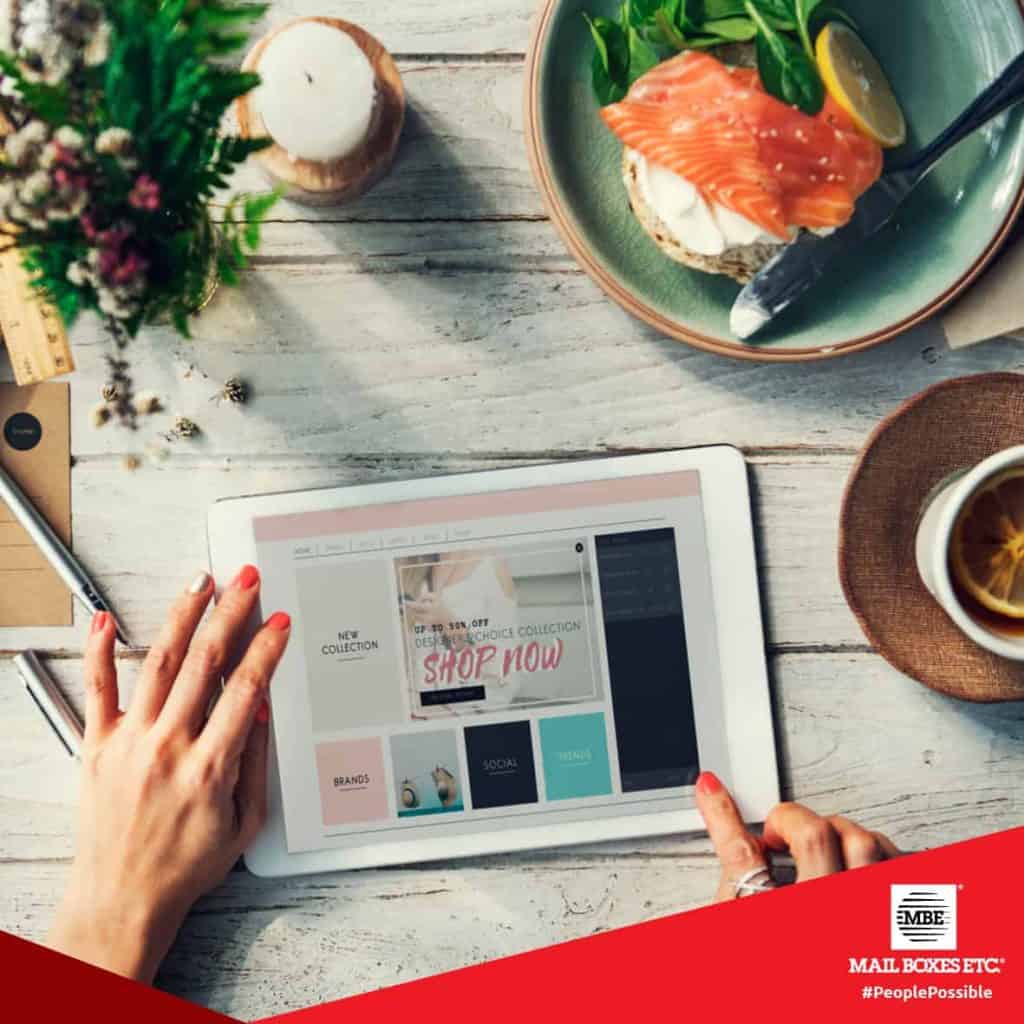 More than half of retail shopping in Australia is now online. That's right:
In the first half of 2018, over 60% of the 2.5% growth in retail sales in Australia came from online sales.
That is a huge proportion. It is also one that is only set to grow.
1) Australia is in the Top 10 e-commerce countries in the world
Here is what the growth in online shopping means for Australia in general – and your company in particular:
Counties like China, the United States and the UK might still be ahead. But Australia is at the front of the pack when it comes to online shopping statistics.
Global e-commerce sales are expected to reach A$6.4 trillion by 2021.
That is double what it was only four years previously. Online sales are the place where the growth is.
Whether you are a new business or franchise owner or you are looking for a little sales boost, you need to consider how you are positioned to ride this trend.
2) Online shopping is growing faster than in-store shopping
If you do not yet offer an online store, it is time to consider it.
Recent reports show that:
Online shopping is growing at a rate of 10%+ in Australia every year
Physical shopping is only growing at a rate of 2-3%
Even some of the biggest retail stores are struggling – or taking the plunge and going fully or partially online.
MBE has tracked this rise from the forefront. Our shipping services are used by an ever-increasing number of companies who need an expert partner to handle their e-commerce logistic requirements every year.
3) Aussie shoppers have longer lifespans
GDP might not be the fairest or best way to rank how well a country is doing. But it is still one of the most widely accepted.
With a ranking of 12th richest in the world according to the World Bank's GDP measurements, Australia is right up there.
But, more importantly, Australia has:
1. The second-longest life expectancy (81.9 years)
2. One of the highest standards of living
This is important when it comes to Australian online shopping trends of the future. Shoppers who have a long life span and regularly buy makes getting involved in e-commerce all the more worthwhile.
4) Australians buy in the evening
One of the best things about Australian e-commerce statistics is that they can be easily tracked.
This means you can see at what times of the day and which days of the week your customers buy on and adapt your sales tactics accordingly.
The data shows that:
18% of Australian shoppers buy between 2pm and 5pm
29% of Aussie shoppers buy between 7pm and 10pm
This means you have everything you need to know to:
1. Properly target your PPC advertising budget for Google Ads and Bing Ads.
2. Run promotions which target time-exclusive offers which you know will meet your customers' patterns and habits.
5) Prepare for the crunch early
Christmas is crunch time for your online sales. You need to have set up your marketing, online strategies and shipping by the time Christmas rolls around.
Otherwise, you are going to miss out on a huge slice of the online sales pie.
All the way back in 2016, more than 34 million packages were shipped over Christmas in Australia. Think about how many that could be if trends continue.
Harness the growth in online shopping
If you have just become a business owner, franchisee or you need to start boosting your sales, you really need to be online.
Most brands which offer franchise opportunities and other successful larger companies know this all too well.
Don't get left behind.