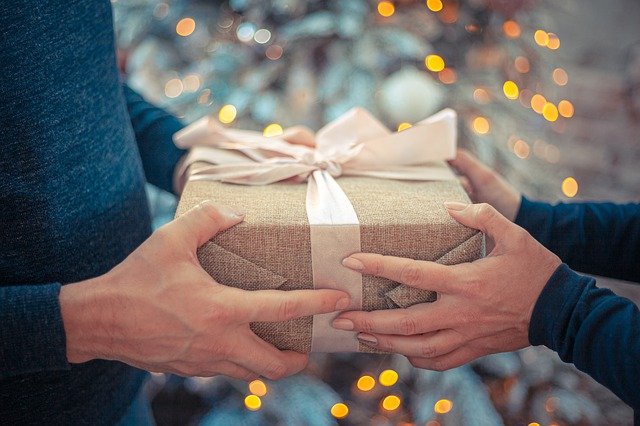 Birthdays, anniversaries, Christmas – all special occasions that often require a present. If you live in Australia, you'll want to find great Australian gifts to send overseas that are easy to wrap and pack.
Gift ideas for overseas relatives can come in the form of hampers and baskets, jewellery, mugs, and a whole host of Australian souvenirs. See what Australian gifts to send overseas here…
From babies to grandparents
Unique Australian gifts for overseas include a range of stuffed toys associated with Australian wildlife. Choose a toy koala or kangaroo, a wombat, platypus, or a desert-dwelling bilby! These toys make the ideal gift for young children, with Koala teething rattles and alphabet books making perfect presents for babies.
For youngsters and adults alike why not send some of Australia's favourite novels filled with Australian animals and laugh aloud books like Wimpy Kid. There are dozens of must-read adult novels including Cloudstreet by Tim Winton – the winner of the Miles Franklin and NBC award, and Bill Bryson's Down Under that'll make recipients fall in love with Australia.
Puzzles and games make great family gifts to suit all ages. Sydney Monopoly is lots of fun to play with Sydney Harbour, Darling Harbour, and Sydney Mardis Gras featuring in the Community Chest and Chance cards. Australian puzzle designs include camping, the beach, canals, and surfing to name just a few from the thousands available.
Your friends will love traditional Australian food that they won't be able to get anywhere else. All you have to do is make sure it's suitable to send overseas. Choose from Tim Tams, Caramello Koalas, cheese Twisties, or for tea lovers pack handcrafted tea bags from Melbourne – this breakfast tea also comes in loose leaf options.
You can't go wrong with a hamper packed full of delicious Australian food and wine. Signature quality gift boxes feature can be filled with a bottle of Australian Shiraz, Violet Crumble and Life Saver sweets – in fact, you just choose a themed hamper that reminds relatives of your rich food and drink culture.
Alternatively, a basket filled with care products is another thoughtful gift. Fill with bath salts, soaps, and Australian scents and body sprays. Many soaps smell of the Australian bush which can offer the scents of lemon myrtle, Lilli pilli, and Kakadu plum. Aboriginal soaps include goats' milk and shea butter wrapped in luxury paper featuring the artworks of indigenous artists. Pawprint ointments and Pawpaw balms are light to carry and always well received.
It's not realistic to send real native Australian flowers overseas, but beautiful artificial flower arrangements are the perfect alternative. You'll be able to select stunning vases of Desert Flame, Kangaroo Paw, Pink rock lilies, Australian honeysuckles, and so many more.
Aboriginal silk scarves make beautiful and lightweight gifts to send from Australia. Designs include favourite Australian birds such as the kookaburra and blue fairy wren, or flowers including wattle and gum blossoms. You'll be provided with all the information about the artist, their artwork, and their community.
For your dog
Why not send a favourite family pet a quality dog collar that can be personalised and made to order? Added boomerangs and Australian animals will make your dog the talk of the town.
How to package gifts for international delivery
When you want to send a parcel overseas you need to know how to package your gifts to send overseas from Australia with additional care and consideration. Look at steps to take here:
Wrap each item inside the parcel individually using bubble wrap and tape. Fragile items are more protected when wrapped tightly before placing in an outer box or container.
Protect the contents with a strong outer container. Use polystyrene pellets, crumpled newspaper, or shredded card to fill any spaces and keep the gifts stable.
Seal the outer container with strong parcel tape making sure to seal all openings and all the way around the seams.
Consider adding fragile labels and this way up stickers, and remove any old stickers from the box
Attach a documents enclosed slip for any paperwork relevant to the parcel
Tips to avoid parcel damage
Don't send gifts unboxed as they must be packaged suitably
Don't use weak boxes as they don't provide adequate protection
Don't encase parcels in black wrapping as this often can't be processed
Make sure surfaces aren't creased which can cause the barcode to be unreadable
Using a courier service
When you've got Australia items to send overseas why not consider getting a courier to deliver for you? MBE, for example, will transport almost anything, ship it by the best possible route, and even have specialists with access to a huge range of sturdy and durable packing materials. Packaging of jewellery, musical instruments or breakables will be done perfectly so that all gifts will arrive at your chosen destination in the same immaculate condition that they left in.