In today's fast-paced business landscape, standing out from the crowd is essential to succeed. Whether you're a seasoned entrepreneur or just starting out, marketing collateral like pull up banners, flyers, and business cards can be your secret weapon for attracting attention, making lasting impressions, and driving business growth. In this blog, we'll explore the benefits of these indispensable marketing tools, how they can be utilised effectively, and why they are an absolute must-have in your marketing arsenal.
Grabbing Attention with Pull Up Banners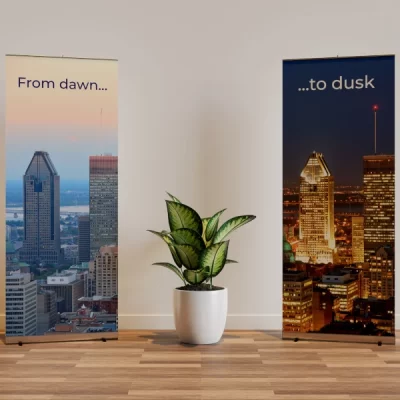 When it comes to making a bold statement at trade shows, exhibitions, or even in your own store, pull up banners are a game-changer.
Their towering presence instantly draws attention, guiding potential customers to your business like a beacon in a sea of competitors. With vibrant colours, eye-catching graphics, and compelling messages, pull up banners leave a lasting impression on passersby, increasing brand visibility and recognition.
These banners are not just limited to events; they can also be used in your store or office space. Place them strategically near your entrance or checkout area to showcase promotions, discounts, or your latest products/services. The versatility of pull up banners makes them a valuable tool to communicate your brand message effectively.
Empowering Your Business with Flyers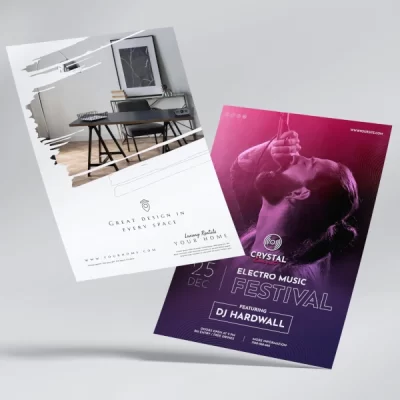 Flyers have been a staple in marketing for a reason – they work wonders!
These pocket-sized marketing powerhouses are perfect for spreading the word about your business, events, special offers, and more. The concise and visually appealing format of flyers ensures that potential customers get all the important information at a glance.
Hand them out at high-traffic areas, include them in product shipments, or leave them at local businesses.
Flyers provide a tangible representation of your brand that people can hold onto and refer back to later, reinforcing your brand message and increasing the likelihood of conversion. Moreover, their cost-effectiveness makes them an ideal choice for businesses of all sizes, from startups to well-established enterprises.
Making Memorable Impressions with Business Cards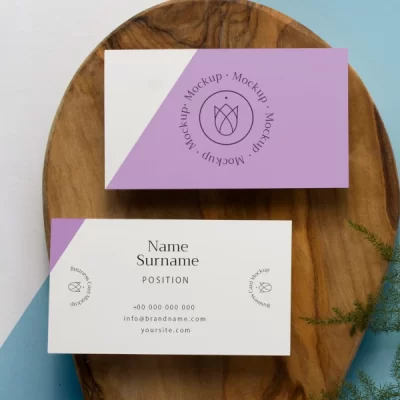 In the digital age, the significance of a welldesigned business card may seem diminished, but that couldn't be further from the truth. Business cards are like miniature billboards for your brand, conveniently fitting into pockets and wallets, ready to be pulled out when needed.
A professionally designed business card speaks volumes about your business's credibility and professionalism. It fosters a sense of trust and reliability in potential clients, making it more likely for them to follow up with you. Personal networking events, conferences, or chance encounters in coffee shops – these are all opportunities where exchanging business cards can lead to new connections and opportunities.
Common Uses of Print Marketing Collateral
Trade Shows and Events: Pull up banners, flyers, and business cards are a winning combination for creating an impactful presence at trade shows and events. Together, they form a cohesive marketing strategy that attracts visitors, engages them with your brand, and ensures they leave with all the information they need to follow up.
In-Store Promotions: Utilise pull up banners strategically within your store to highlight ongoing promotions, new product launches, or seasonal offers. Coupled with well-designed flyers, you can encourage impulse purchases and drive traffic to specific products or services.
Networking Opportunities: Business cards are indispensable tools during networking events and conferences. They help you make a memorable impression on potential clients and collaborators, increasing the chances of forging valuable partnerships.
Door-to-Door Marketing: Flyers are ideal for local businesses looking to reach out to potential customers in the neighborhood. From restaurant menus to service offerings, door-to-door flyer distribution can create a buzz around your business within the local community.
Unleash Your Business Potential!
The power of pull up banners, flyers, and business cards lies in their ability to elevate your business to new heights. They have the potential to connect you with your target audience, generate leads, and boost sales. So, take action today and equip your business with these essential marketing tools.
Reach out to our team of experts at MBE and let us help you design attention-grabbing pull up banners, captivating flyers, and impressive business cards that represent your brand's unique identity. With our expertise and your vision, your business will stand out from the competition and make a lasting impact on your customers.
Take the first step towards success today. Contact us to explore the endless possibilities of high-impact marketing collateral for your business.
Remember, a small investment in these powerful tools can yield substantial returns for your business in the long run. So, what are you waiting for? Unleash your business's true potential with our professional marketing collateral services!