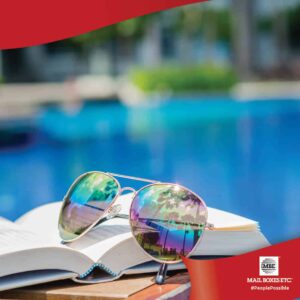 More people are feeling unappreciated and underpaid at work than ever before. But whether you're looking into starting your own business, buying a franchise or becoming self-employed, you need to do a bit of research.
Because even if you're a franchise and you're going to have the support of your network behind you, you still need skills to succeed. Here are five books that all potential business owners should read:
1) The New Business Road Test: What Entrepreneurs and Investors Should Do Before Launching, John Mullins
First things first when it comes to starting a new business:
Is your idea actually going to get you the millions you deserve? The New Business Road Test lays out what you need to think about in black and white. They're the same sort of important questions to ask when choosing between franchise opportunities:
1. What does your market look like?
2. Do you have a team which can be successful?
There follows some straightforward steps to figure out the answers. John Mullins is an Associate Professor at the London Business School and the frequently updated editions of this book really show the value of that knowledge.
2) When to Jump: If The Job You Have Isn't The Life You Want, Mike Lewis
Okay. You've considered your business idea. Now you need some motivation to make it happen. Ever wondered what have other people thought when they were first considering leaving their normal job?
When to Jump answers that question with a series of stories, each from someone who has successfully made that leap. It tells you what they saw, thought and felt along the way. It's the perfect bit of inspiration if you're thinking about a little "jump" of your own.
3) The E-Myth Revisited: Why Most Small Businesses Don't Work and What to Do About It, Michael E. Gerber
Having read such inspirational stories, most people start to become convinced that a little hard work is all they need to make their self-employment dreams a reality. Not so, says Michael Gerber. His E-myth Revisited – that's Entrepreneurial Myth – is all about debunking that idea.
Off-putting, you might think. But not so fast! In the same way that making a list of small tasks out of one massive job makes it feel more manageable, Gerber's relatively short work clearly sets out a business's path to success and the three jobs which an entrepreneur needs to master along the way.
4) Lost & Founder: A Painfully Honest Field Guide to the Startup World, Rand Fishkin
After Gerber's exacting guide, something a bit lighter but no less packed with information makes for a nice change of pace. For a refreshingly candid look into what it's like as a startup – as well as quite a bit of humour along the way – Lost & Founder is a great choice.
It does away with the popular image of entrepreneurs as can-do-no-wrong geniuses and gets down to the handy skills you should concentrate on developing when it comes to running your own business.
5) The 7 Habits of Highly Effective People, Stephen Covey
Let's finish with a classic. Stephen Covey's 7 Habits is a legendary work among many business leaders, franchise owners and entrepreneurs.
If you haven't read it, grab a copy. Covey's book gives you tips on everything from work-life balance to leadership to outcome-based goal setting, frequently drawn from anecdotes from his own life which are almost universally relatable.
If there's one book on this list which you shouldn't do without, it's this one.