T shirt printing South Brisbane
T shirt printing South Brisbane
Who doesn't love a t shirt? They're easy, convenient, and great for showing off your business. If you're looking for t shirt printing in South Brisbane, MBE West End has you covered.
We've helped businesses build brand loyalty, sports clubs show their colours, not-for-profits get more eyes on a good cause, and much, much more. Here, you'll get premium quality t shirt printing in your style and design — fast, efficient, and to the highest standard.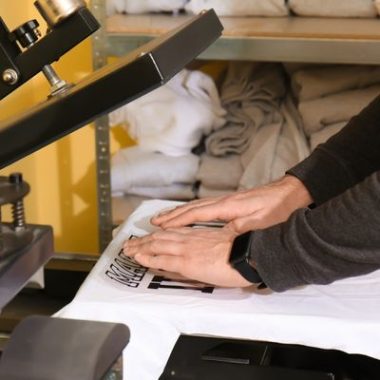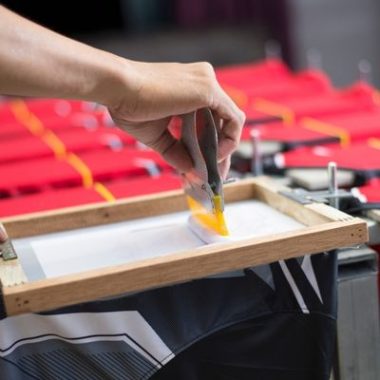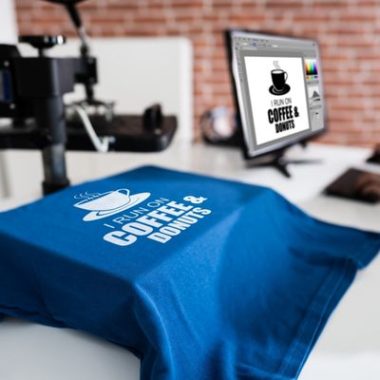 MBE West End offers customers throughout South Brisbane t shirt printing using heat transfer vinyl (HTV). This process involves digitally imprinting your chosen design onto vinyl, then cutting and heat-pressing that vinyl onto your shirts.
The result: A vivid, enduring print that will stand the test of time, and won't crack or fade even after repeated washes. You can rest assured your printed t shirt will be:
Durable
Versatile
Vibrant
Economical
Fast
Comfortable
Our customers also love HTV because of the detail you can achieve with the designs, the efficiency of the production process, and especially the affordability — no matter how many you need.
We offer both full colours and single-colour vinyl t shirt printing.
The many uses of t shirt printing
We've helped countless sectors and customers in South Brisbane with quality, dependable t shirt printing. Here are just a few different applications:
Small business uniforms, including pop up stores, food trucks and restaurant staff
Large scale corporate events like trade shows and conferences
Sports teams and clubs from local leagues to the big time
Event staff, volunteers, prizes, and many more
Basically, if you're in South Brisbane and looking for a branded t shirt, we're here to help.
The advantages of t shirt printing
Why t shirt printing? These are just a few reasons.
They're walking billboards. That means repeat brand exposure for a one-time cost, and the potential to reach a massive audience. Your brand goes wherever your wearer goes.
Versatility. T shirt printing fits into all kinds of communication and marketing strategies, be it as merchandise, corporate giveaways, or uniforms for staff — which can change for different products, sales, and seasons.
A sense of professionalism. Matching uniforms that showcase your brand logo, slogan or cause is a way to solidify your message and give it credibility. Not to mention the ability to create that feeling of community, inspire loyalty, and reward your biggest advocates.
The only limit is your imagination. T shirts offer a canvas for creativity, allowing you to express your or your brand's personality and values with a design, tagline or image. Connecting with audiences on a meaningful level, and leaving a lasting impression whether they're in South Brisbane or anywhere in the world.
Get professional t shirt printing in South Brisbane
With so many t shirt printers on the market, how do you choose? The expert difference lies in quality and precision. It's a combination of experience, technique and printing equipment that differentiates professional t shirt printing from a dodgy looking job that not many people will be excited to wear!
Modern heat transfer vinyl printing is convenient, but it still requires knowledge of fabric choice, design placement, and printing feasibility to ensure the end product looks and feels good — and will last a long time.
This is what we offer at MBE West End. We're here to guide you in optimising your design and materials for the best results, and can even help design your shirt for you. Satisfaction, guaranteed.
Need a bulk order? Or to deliver your t shirts somewhere? What about a package of marketing materials that includes t shirts? We can help with all this, and more.
Choose MBE West End for all your t shirt printing needs
We offer all kinds of promotional printing services including business cards, stickers, signage and more.
Quotes are free, so what are you waiting for? Get in touch!