Sticker printing West end
Easy-to-use, versatile, and most of all, fun — stickers are a timeless promotional and brand awareness tool. From coffee cups to your favourite shampoo and even entire vehicles, sticker printing is a proven strategy for businesses of all sizes.
At MBE West End we offer highly efficient, quality sticker printing at incredibly affordable prices, with a huge range of materials and types to choose from. So whether you're launching a new product, building hype for an event or running a takeaway business, we're here to help.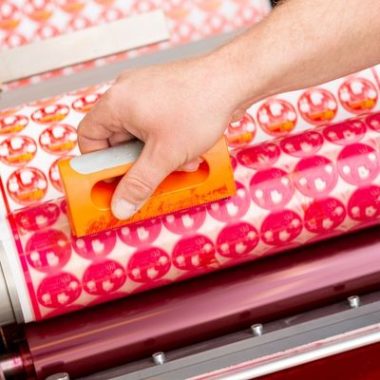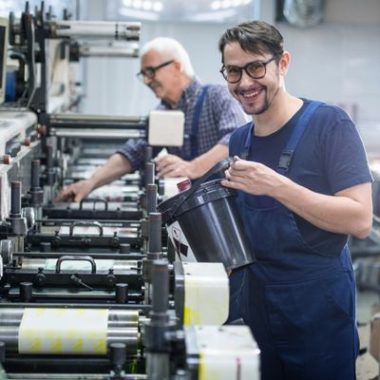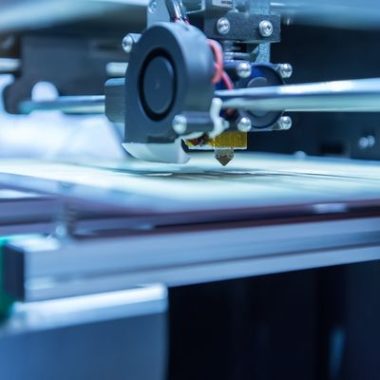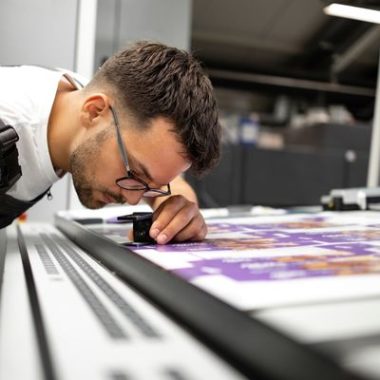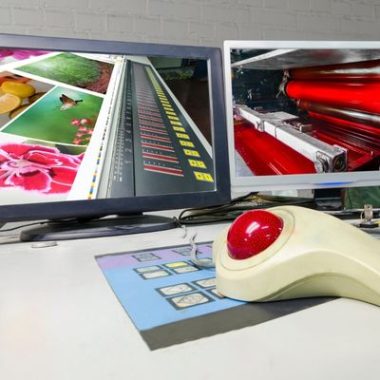 Sticker printing benefits
With a flash of colour and the ability to put your business logo wherever you like it, it's easy to see the appeal of sticker printing.
It's a way to enhance recognition, demonstrate brand loyalty, and create brand connections in all kinds of environments. Plus, modern digital engagement lets you be extra creative with options like QR codes, hashtags and live links.
Our customers choose us for sticker printing because it's:
Affordable. Sticker printing is a way to bump up brand visibility without the hefty price tag. Plus, bulk production lets you significantly reduce cost per unit.
Versatile. Stickers can be used in all kinds of ways, from labels and packaging to corporate stationery, wine bottles, mugs, apparel and more. It's whatever best suits your business and market.
Durable. Vinyl stickers especially are highly robust and can resist water, UV rays, and everyday wear and tear. Meaning your brand message and resonance last longer.
Distributability. Unless you've got particular large format usage, stickers are compact and really easy to distribute en masse, whether that's through direct mail campaigns, at events, or as part of product packaging.
Sticker printing types and materials
You can choose from a range of sticker printing options at MBE West End.
Vinyl stickers are vibrant and durable. As mentioned, they're resilient to the elements, including rain and UV, so they're the material of choice for outdoor use. They're ideal for bumper stickers, outdoor equipment labels, product packaging and more.
Paper stickers have a real classic charm, and they're well-suited to intricate designs and detailed artwork. These are most often found indoors, as decoration or that extra creative touch. They're cheaper than vinyl, too.
Specialty finishes are also available with all our sticker printing. That includes coated and uncoated paper stock, gloss, fluorescent and metallic finishes, and even holographic effects. Add a touch of elegance with transparent stickers, or a residue-free option that's great for furniture.
Your sticker can be just about anything you'd like it to be. There's a huge level of customisation on offer with our sticker printing, including different shapes, sizes, colours and materials. Plus, if you need help with your sticker design, we've got a team of professional graphic designers there to help from start to finish.
Use professionals for sticker printing
The quality of your sticker printing is going to heavily depend on the quality of your sticker printer. That's why it pays to trust a professional who can bring expertise and finesse.
Since 2007, we've offered customers throughout Brisbane sticker printing of the highest quality, with the full spectrum of materials, finishes, and cutting options. It's providing our partner businesses with the flexibility to create truly tailor-made solutions.
It's not just our track record, it's our equipment, too. The latest in printing tech means our stickers are durable and vibrant, with vivid colours and a satisfying, tangible feel. When your sticker is representing your brand out in the world, these fine touches make all the difference.
We promise a swift turnaround, affordable prices (even more so for bulk orders) and delivery if you need it, with our comprehensive courier network delivering across Australia and throughout the world.
Choose MBE West End for all your sticker printing needs
We offer all kinds of promotional printing services including business cards, signage, flyers and more.
Quotes are free, so what are you waiting for? Get in touch!