Custom banner printing West End
A tangible piece of marketing material with your business name, logo and offer, made exactly the way you imagine it. That's what our custom banner printing services offer.
There's a distinct job a custom banner has to do. More than a large piece of material; it's a canvas that represents your brand, event, or message — and gives your audience a reason to engage. Stand out from the competition with a custom solution like no other, increase your traffic, and land those conversions. At MBE West End, we're here to help you do it.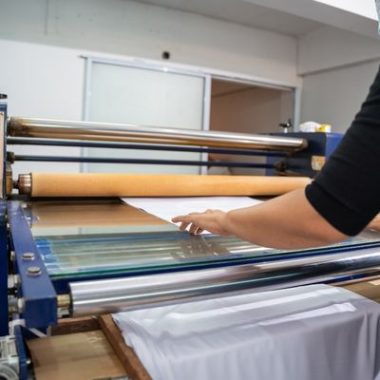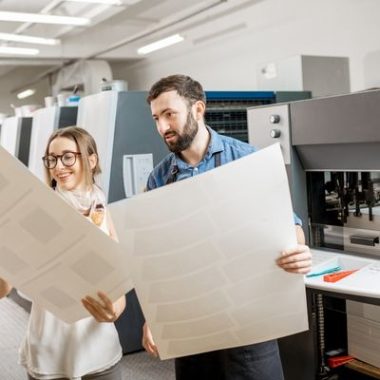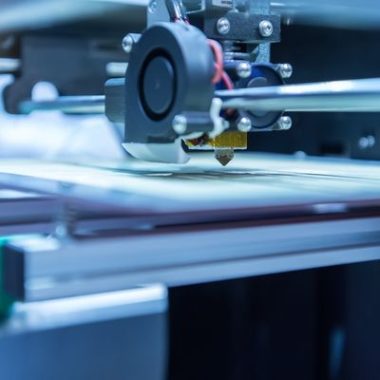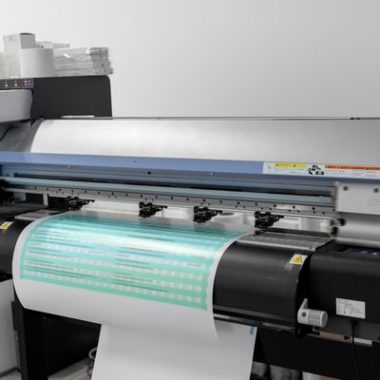 Benefits of customer banner printing
The sheer scale of options for customising a banner makes it a popular promotional strategy for businesses in all kinds of niches. Vibrant colours, different sizes and dynamic designs can ensure your organisation has a one-of-a-kind banner.
Affordability: Banners are cost-effective, and considering their size, they're a great value-for-money tool.
Durability: One advantage of banners compared to posters and other signage is their longevity, especially with options like vinyl that can endure ongoing weather conditions.
Handling and installation are an added bonus. Banners are portable, which means you can easily take your message wherever it needs to be seen.
Types of custom banner printing
Vinyl banners: Durable and cost-effective, vinyl is the most common banner material for a reason. These are perfect for both indoor and outdoor settings, with options such as welded banners that are safely secured with rope through eyelets.
Fabric banners: Made with a blend of nylon and polyester, fabric banners are practical as well as stylish, with the soft material adding a touch of elegance.
Mesh banners: The holes in mesh banners let air through, making them ideal for windy locations or when transparency is needed. You'll often see these at events like concerts and festivals.
Pull-up banners: Portable and easy to set up, pull up banners are your go-to for trade shows, conferences and other corporate events.
Table cloth banners: Similarly useful for exhibitions and trade stalls, table cloth banners serve the dual purpose of protecting a table and advertising your brand.
Hanging banners: Designed to be suspended from the ceiling, these banners provide an eye-catching 360-degree view.
Teardrop banners: The unique shape of teardrop banners (or teardrop flags) makes them distinctive and eye-catching. They're also lightweight, highly portable, and easy to install.
Media wall banners: For press conferences or to serve as an official backdrop for spokespeople, we offer professional media wall custom banner printing.
With such a range of banner types, you may be overwhelmed for choice. The easiest way is to break down your basic requirements and the main purpose of your banner.
Size – Where is your banner going? How far away do you need to capture people's attention?
Portability – Whether your banner needs regular moving will influence the type and positioning.
Finish – Consider how you want your material to appear, like glossy for a shiny, reflective finish or matte to reduce glare.
Printing sides – For example, a wall-mounted banner only needs one side printed, but a teardrop should have both.
Professional custom banner printing
Whatever you need a banner for, we'll help you produce a high-quality solution that leaves a strong impression and does your brand justice. You'll have access to a team of in-house graphic designers to help realise your custom banner from start to finish, and you'll have full creative control over the finished design.
We're proudly local and have served businesses in the West End and the wider South Brisbane community for years. Our promise is this: fast printing turnaround, delivery through our trusted courier network, and quality guaranteed — all at a price you can afford.
Choose MBE West End for all your custom banner printing needs
We offer all kinds of promotional printing services including posters, signage, business cards and more.
Quotes are free, so what are you waiting for? Get in touch!