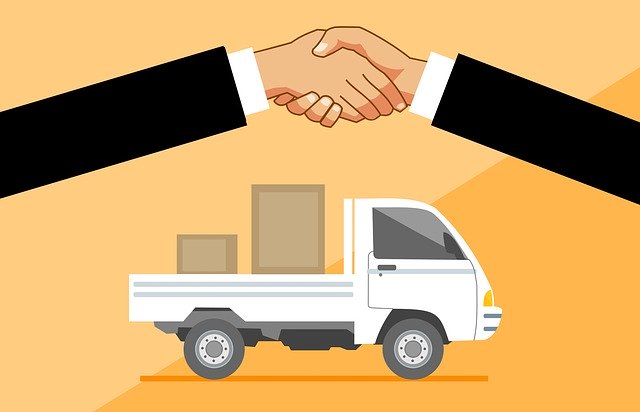 Shipping parcels locally is quite straightforward as you can arrange for a courier to collect the delivery from you and take it directly to your destination. With international shipping, there are more factors to consider including the cost and custom regulations.
But having knowledge about the right products to sell and ship internationally, and targeting the right countries is also important. There are numerous tools and resources available to help you ship products internationally making global shipping simple. See how to send a package overseas here…
Your Guide to Sending a Package Overseas
There are basic things to remember when shipping parcels internationally and these include:
Researching specific restrictions and regulations to the country of destination
It's essential that you complete and attach a correctly filled out customs declaration to the package as this could greatly affect the shipment if not done properly. You need to be as descriptive as possible – you may have to include the origin of the goods for example – and clearly mark if the item is a gift.
You must also ensure that you're not sending any prohibited goods – every country has individual restrictions – but a general rule is that liquids and perishable items can't be sent abroad.
Before booking your shipment, you need to check the list of prohibited items to make sure you're not breaking any laws. Remember that although restricted items may be allowed in small quantities if correctly labelled prohibited items will never be allowed into the country.
Choosing a courier company that offers a highly rated customer service
The advantages of sending goods through a trusted courier company include 24-hour availability making it simple to fix any issues, excellent tracking throughout delivery giving you peace of mind, and you'll get a fast and reliable delivery time.
MBE provides international courier service to send a package overseas that gives you a guaranteed delivery time for time-sensitive packages without any limit to item size and weight. With an array of partner courier companies, the most suitable service for your needs will always be delivered – with no risk as any item shipped internationally will be fully insured.
To send a package from Australia has never been easier as logistic experts can even professionally wrap and package your parcel for you. This part of the service ensures your items will arrive safely and undamaged. A vast range of high-quality packaging materials is available to specially trained packers – ensuring your goods are carefully prepared for transit.
MBE supply cardboard boxes, bubble wrap, padded bags, and mailing tubes alongside special materials for packing jewellery, musical instruments, and bottles of wine. Whatever you need to ship can be securely wrapped.
Send a package overseas from Australia stress-free as this courier company will:
Choose the right partner to match you with the best option for your delivery needs
Take care of price comparisons and get you the best value for money
Prepare your package
Give you a timely arrival that meets your delivery deadlines
Provide safe transit for your delivery items
Finding out about duties and taxes
Every country has duties and taxes that may need to be paid if your parcel contains certain items over a specific value. Nearly every shipment that crosses an international border is subject to the assessment of duties and taxes. If you don't want the recipient to pay these costs you will have to supply your personal details at the time of sending the package.
If local customs assess duty or tax on your shipment these are calculated as a percentage of the customs value of the goods – the item plus insurance plus shipping. Customs officials use the declared value of an item to determine these duties and taxes, so you must provide an accurate value or invoice.
The de minimus value is a country-specific value below which no duty or tax is charged, and clearance procedures are minimal. If the declared value is less than this amount, duty and tax don't apply.
Your International Shipping Checklist
Costs of international deliveries depend on many factors including package weight and size, destination, and the means of transportation. To help your parcel get to its destination efficiently just follow these steps:
Package your delivery carefully – as your parcel will be in transit for longer the right materials for packing need to be used – especially for breakables
Ensure the address is written clearly – include the full address with postcode in capital letters and remember to add the country of destination
Provide a return address – if your parcel doesn't get to the recipient for some reason it can be returned to you
Pay the right postage fees – these are listed as international delivery costs and if they're incorrect your parcel won't arrive at its destination
Add insurance for shipping valuables – this additional cost will cover loss or damage during transit
Although there are many factors to consider international shipping can be a great way to open up your services to international buyers. And it's a sure-fire way of expanding your company profile and making extra cash as you exploit foreign markets.