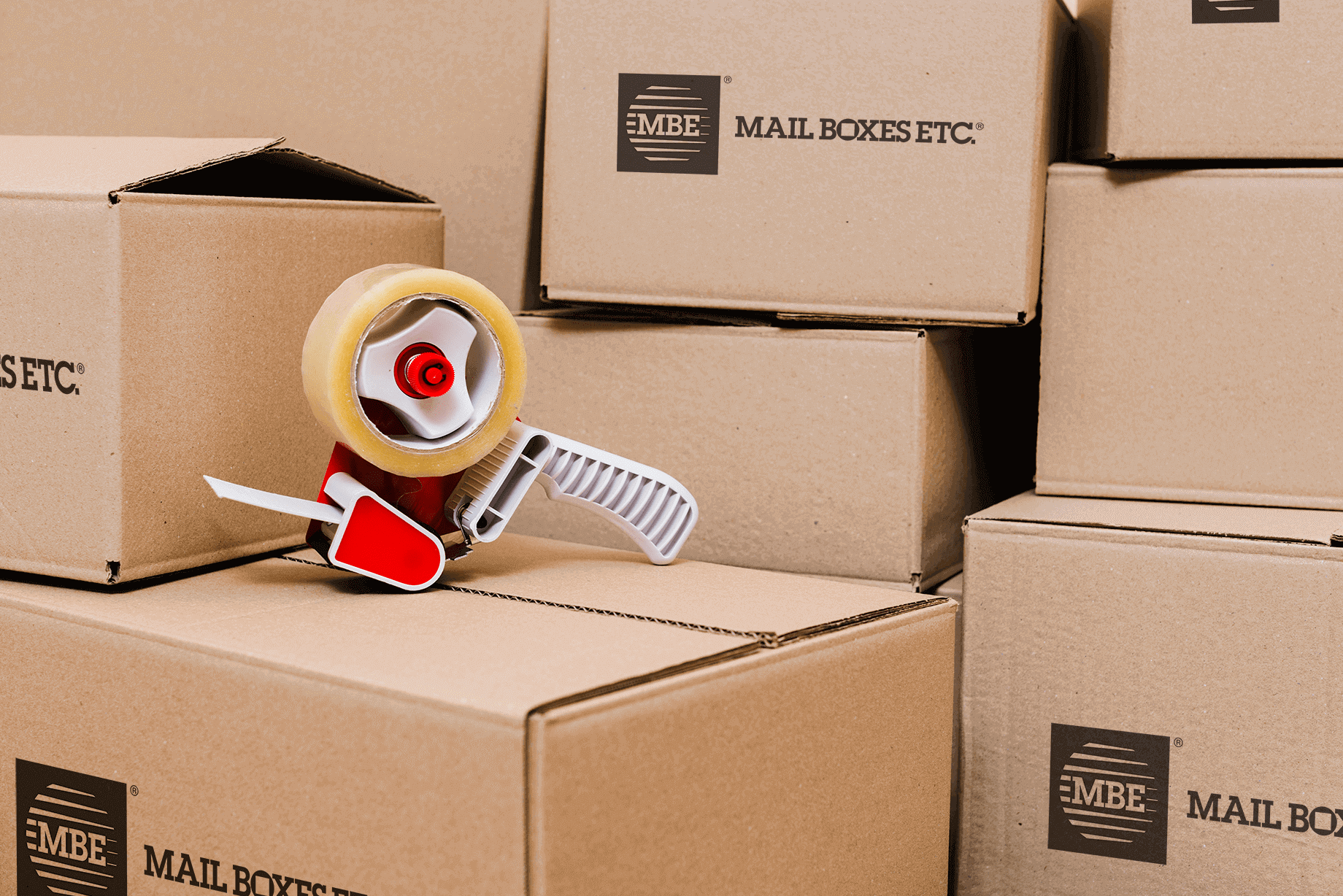 Packages that travel overseas are more prone to mishandling so need to have the right box size and proper packing. When products aren't packed correctly, they become vulnerable to damage as they go through the demanding process of shipping.
Shipping supplies are available in a range of sizes, shapes, and materials – and you can select them according to the size, weight, and type of product you're shipping. Other factors to bear in mind are your budget, method of transportation, and the destination of the goods.
Want to know how to pack boxes for overseas shipping? Read on…
Choosing the Right Box
Picking the right shipping boxes is essential. If the box is a recycled option ensure that it doesn't have any rips or water damage that can weaken the strength. Reinforce the bottom of the box with quality packing tape to ensure it doesn't open after sealing. Remember to remove any old address labels, bar codes, and stickers that no longer apply as this may be cause confusion.
Depending on the items being shipped you may need to choose boxes for shipping that have double walls –this means that the box is constructed with holes or tubes known as flutes between the cardboard sheets that result in a thicker and stronger box.
Make sure that the box is larger than the item you're shipping as this allows for bubble wrap or packing paper to be layered on the base. Forcing products into a box that's too small simply damages the content.
Pack heaviest items at the bottom and lightest at the top. This makes the box more stable and less likely to move in transit. Be aware of the weight of the box when packed as it may be impossible to lift – and it may be easier to use additional boxes to spread the weight. A full box should weigh no more than 30lbs.
Wrapping Items
It's important to wrap items individually when shipping boxes overseas as this stops them from banging into each other and causing damage. There are many materials to choose from including newspaper, bubble wrap and foam sheets. You may need to use multiple layers and secure the final wrap with packing tape.
Additional cushioning inside the box will prevent items for moving about. This comes in the form of thick kraft paper, Styrofoam, and biodegradable packing peanuts made from natural, non-toxic sources. Or you can use cushions, scarves or towels to fill any empty spaces and protect fragile items. Electronics can be protected with anti-static materials rather than foam.
Once the items are wrapped and packed give the box a little shake to see if anything is loose – then you can add additional packing to make the parcel secure. Following standard packing and shipping tips will help achieve damage-free sending of your goods.
Taping
When you're sending boxes overseas using the right tape is also really important. Many types of tape are not suitable for the job as they're simply not strong enough. Heavy duty brown tape is needed to cover seams and hold the flaps down. To use effectively you should go around the whole box and fasten the tape to itself to ensure a secure hold.
Carriers recommend a method known as the H-tape to seal your box. Place a strip of tape over the seams on both sides of the box and down the middle, making sure the flaps meet and there aren't any gaps.
Labelling
Packages will need a shipping label on the top, side, and bottom. Some boxes will require a destination as well as a list of contents on the labels. If you're processing the shipping label online you need to double check that all the content fields are filled in properly with complete information.
Contact numbers are imperative and need to be accurate. And you need to make sure that your return address is completed and right. The carrier needs to be able to contact you if there's any issue with the package or the delivery.
Proper address labelling ensures the delivery process is fast and efficient. You can even put an additional label inside the carton so that if the label on the outside gets damaged there's as duplicate copy ready to replace it.
Bear in mind that most international packages require a customs form which should be filled out completely to allow shipping on time.
Get Safe and Secure International Shipping
MBE offers professional packaging for all overseas shipping – you'll be able to access packing specialists who can handle all of your packing for you, and have one of the largest ranges of packing boxes in Australia.
Shipping boxes from Australia has never been easier with not only cardboard shipping boxes provided, but also a comprehensive range of bubble wrap, packing paper, padded bags, mailing tubes, and moving kits. Speciality stock includes packaging for musical instruments, works of art, and bottles of wine.
No matter where you need your items to go around the world MBE will ensure they're carefully prepared for transit, packed safely, and will arrive in perfect condition.