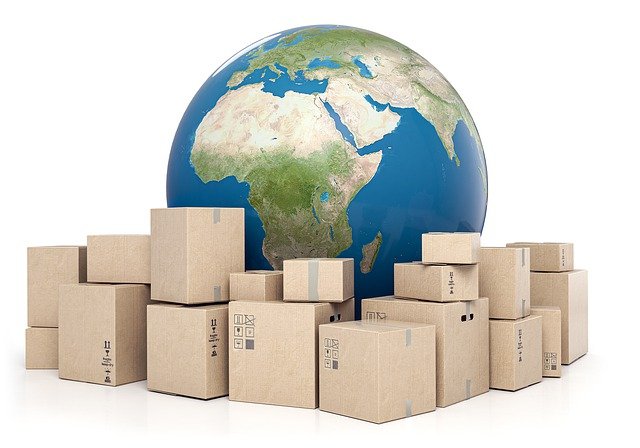 Standard shipping is defined as the average shipping service. This means it falls between speedy overnight shipping that's expensive and slower tracking mail options. It typically comes with a reasonable delivery time – and a tracking system that allows you to see where the package is during the journey, and when it's been delivered.
Depending on your location standard shipping times will vary. Regular delivery times generally range from two to eight days. How long is standard shipping where you are? Read on to find out more…
Australia standard shipping time
Standard shipping time in Australia will be added to the processing times. Look at a sample of approximate post delivery times from the despatch date below:
Metros
Sydney – one to two business days
Melbourne – two to three business days
Brisbane – two to three business days
Adelaide– three business days
Perth – four business days
Darwin – four business days
Tasmania – four business days
Rural locations
NSW – up to three business days
VIC – four business days
QLD – five business days
SA – four business days
WA – five business days
NT – five business days
UK standard shipping time
Royal Mail standard delivery is three to five working days. Addresses in urban areas aim to be delivered by 3.00 pm, and in rural areas by 4.00 pm.
DHL delivery times depend on the origin and the final location of the parcel. Shipping takes approximately three to eight business days – Monday to Saturday.
Hermes categorise shipping by weight. Online features allow you to choose a day when you'd like your parcel to be collected. Then shipping times are calculated for three to four days following collection.
Amazon orders placed with standard delivery can take a little longer than usual, and transit times are normally calculated without Saturdays and Sundays. Delivery times may be within a window where the goods will arrive by a certain date. At the moment the norm for standard delivery is four to seven days.
US standard shipping time
Standard shipping in the US takes three to five days, and this is throughout almost all states.
USPS varies based on the class of the order. First Class is determined by a Critical Entry Time and is defined in increments of 24 hours. Depending on when the order is received and processed will affect the delivery time, but it will be typically one to three days.
Standard orders require the order to be at the National Distribution Centre before 4.00 pm, and the standard service is one to five days from that date.
UPS uses road transport and the planned delivery date. Shipping timelines will depend on your location, with no guaranteed delivery time. Generally, the standard shipping time is between four and six business days, but if the delivery address is local to the packing office, the delivery may take place on the next day.
FedEx ship most parcels in one to five business days and you can either provide your own packaging or buy packing boxes at the FedEx office.
Standard international shipping
Standard international shipping is an option where the seller is going to ship an item directly to a buyer in a different country. UPS, FedEx, and DHL are all listed in the top ten for global freight shipping. Parcel Force Global is also a fast and affordable international parcel service that will deliver from four working days.
There are some factors other than the delivery time that you should take into account when choosing the best international shipping company for your business and these include:
Shipping restrictions – weight limits, size restrictions, and hazardous material handling all need to be considered.
Insurance – you may need to take out your own policy if your chosen shipping company doesn't offer it within their service package. You need to know your parcel is covered for loss and damage in transit.
Rates – the cheapest isn't always the best option, and you need to find a balance between rates, customer service, and delivery times.
Tracking – package tracking capabilities are essential as you want to know where your goods are at all stages.
Customer service – when choosing a trusted shipping company, you need to know you can rely on ongoing support, and help with any queries or problems.
Get safe and secure international shipping
MBE provide standard international shipping from Australia and will offer the best rates for shipping to the US, UK, Europe, and all other global locations. Single shipments or multiple deliveries will be arranged easily for you, and your consignment will be covered by full insurance, if required, throughout the journey. And you'll get a timely arrival within your delivery deadline.