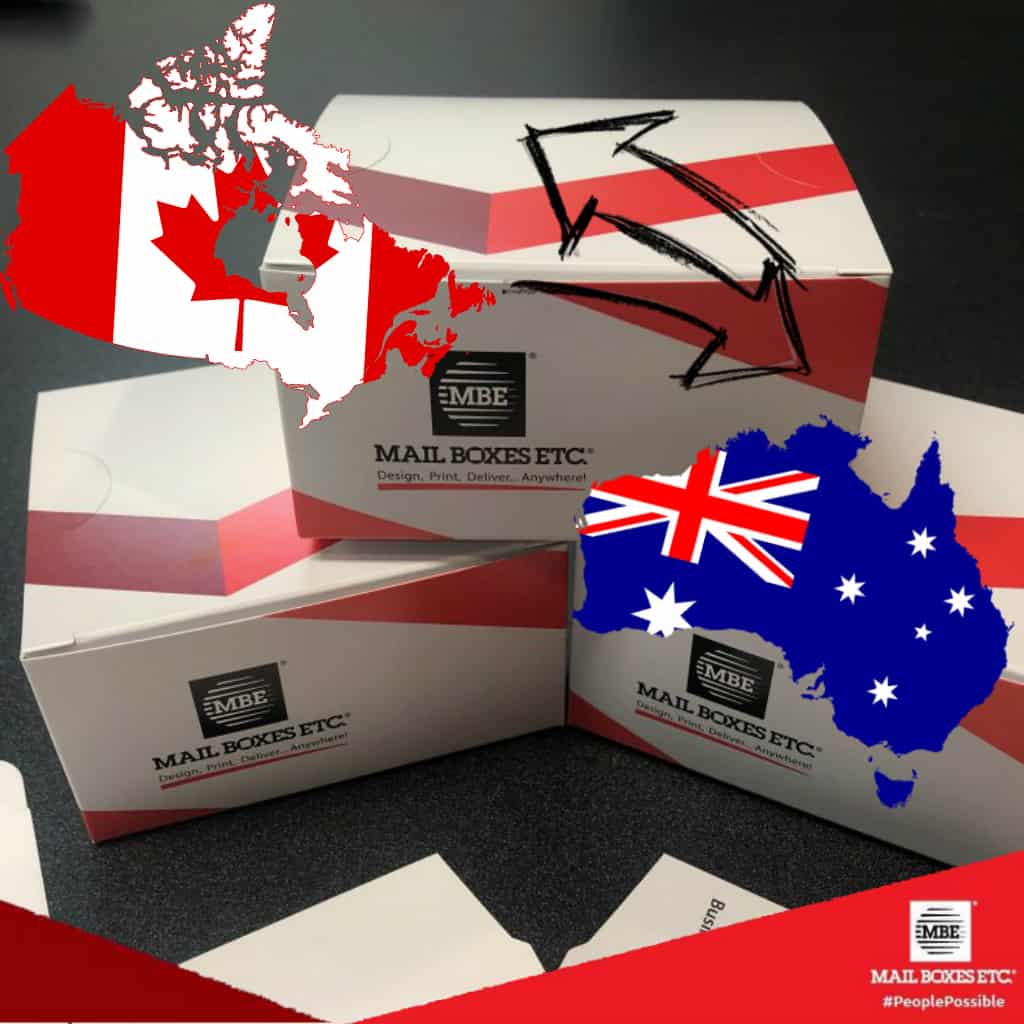 The decision to move to Canada from Australia has been made. Now all you have to do is arrange to send all of your possessions! This doesn't have to be as daunting as it seems – when you have all the information you need to make an informed shipping choice.
Look at how long is shipping from Australia to Canada, and all other shipping-related things you need to know here…
Your Shipping Options
Shipping from Australia to Canada can be completed by air or by sea. Air is the fastest route with the majority of shipments arriving in just three days. However, the amount you can move is often limited, and the speed is paid for with the high costs.
Land transport – trucks and trains are the two main types of land transportation used to ship containers. The speed of the truck move depends on road conditions and is more expensive than rail transportation. Here speed is determined by the origin and the destination.
Shipping to Canada from Australia by sea is an extremely cost-effective alternative as long as you're willing to allow more shipping time. International shipping from Australia comes with door-to-door delivery as standard, so getting your items to your new home is straightforward and hassle-free.
Sending your goods by sea is significantly longer – it can take six to nine weeks – but you need to consider the cheaper costs and the bonus of being able to ship everything including your car!
Shipping Container Data
Shipping containers come in different dimensions, and you select the one that suits your needs. The two standard sizes are a 20 ft shipping container suitable for a one to two-bedroom property or a vehicle with a few boxes. A 40ft shipping container is suitable for a three to five-bedroom property – or a car with a typical two-bedroom move.
If you're looking to ship a car and a large household you may need more than one container due to the total cargo weight.
Shipments that need less than a full container may be put with other people's goods to make up the load. You may prefer to pay for a full container load regardless as it makes loading and unloading much simpler.
Miscellaneous International Moving Costs
Other costs you may need to allow for may include:
Insurance – a very important consideration that gives you peace of mind should anything get broken or damaged during the move
Packing – the majority of moving companies will insist that packing is done for you with an additional cost which prevents fraudulent insurance claims
Taxes and customs charges – you'll need to research Canadian taxes and duties on the values of goods entering the country to ensure your budget meets the requirements
Restricted Items
There are some surprising items that are restricted and these include but aren't limited to:
Used mattresses – they must be professionally cleaned and sanitised
Baby walkers and baby self-feeding devices – these are banned in Canada and can't be imported
Fresh fruits – these are also considered a restricted item
For a comprehensive list, you should check the Canada Border Services Agency website to get more details.
Sending Parcels
Online shipping platforms are the modern way to send small or large shipments for the best possible price. The unique system offers security with insurances – and duration of as little as one day for parcels that need to arrive urgently.
Fast shipments can take one to two business days, and all parcels can be tracked to determine the date of the delivery. Delivery periods also depend on the distances and location. Less expensive courier services can take an average of 14 days to deliver goods between Australia and Canada.
The Australian postal service offers International Sachels for both express delivery – two to four days, and economy delivery – approximately one-week delivery time. There are three sizes of prepaid satchels for shipping to Canada:
Small satchel – up to 0.5kg and measuring 220 x 353mm
Medium satchel – up to 1kg and measuring 265mm x 380mm
Large satchel – up to 2kg and measuring 405mm x 310mm
Shipping Types
Different types of shipments require different paperwork – documents only don't need a commercial invoice or other export documentation. Gifts can generally be shipped duty-free when certain conditions are met.
Personal effects will need to be properly declared and go through customs. In order to qualify for duty and tax-free exemption, you'll need to research Canadian residency type and shipment ownership requirements, remembering that any prohibited goods will be destroyed.
Your Trusted Shipping Service
Shipping boxes from Australia to Canada is just one of the services offered by MBE – a locally owned business providing an International network of partner courier companies – guaranteeing consignments with full insurance, no limits on shipment size or weight, and a professional team working to get a tailored solution just for you.
Although the exact shipping period can't always be calculated the fastest and most cost-effective method will be chosen – to get your parcels or your belongings where they need to go.