Wedding invitations and printing Gold Coast
Wedding invitations and printing Gold Coast
Planning a wedding can be one of the most exciting times in your life, but it can also quickly become overwhelming. Especially when you're trying to juggle all the little details, like printing wedding invitations. That's where we come in. The team at MBE Broadbeach can help with all your Gold Coast wedding invitation and printing needs, from RSVPs to seating cards and more.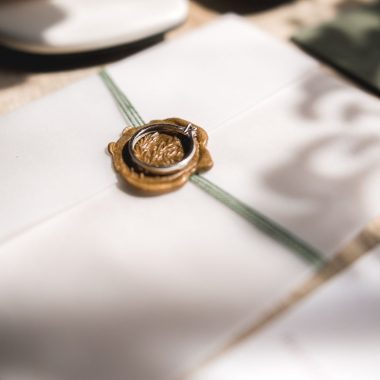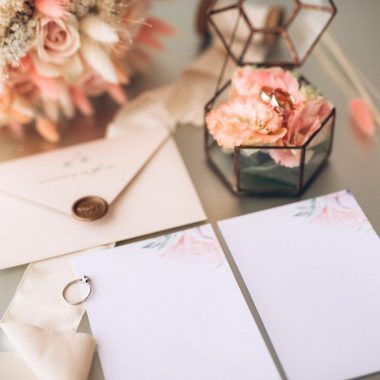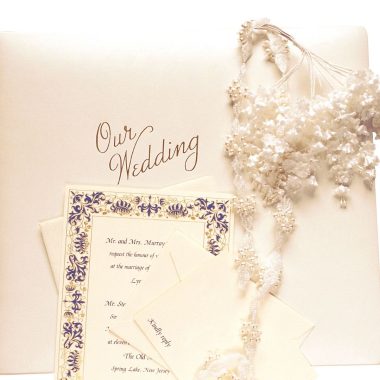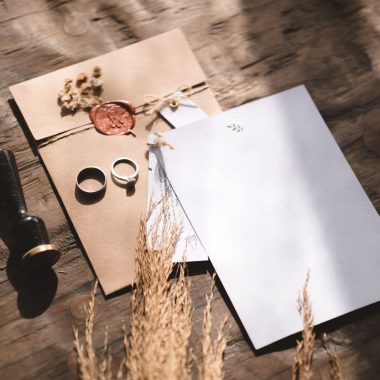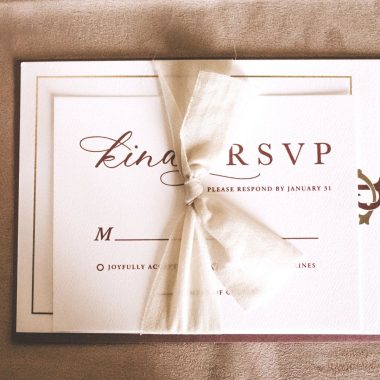 Wedding invitations and more
Invitations. Your wedding invitation is the first glimpse your guests will have into your big day, so it's important to get it just right. Whether you want something simple and classic or bold and colourful, we can make it. Our professional designers can even create a custom design for you.
Once you've chosen your design, we'll work with you to make sure all the details are correct, from the date and time to the dress code.
RSVPs. We all know how important it is to get an accurate headcount for your wedding, and RSVPs are the way to do it. We can create RSVP cards that match your invitations, with clear instructions making it easy for your guests to respond. Our courier network can even send them all out for you.
Seating cards. These are a great way to add a personal touch to your wedding reception. We can create seating cards that match your invitations and RSVPs, making sure everything ties together seamlessly. We'll print your guests' names and table numbers for you, so all you have to do is place them on the tables.
So, if it needs printing and needs to be at your wedding, we'll take care of it.
Every wedding is unique, so no matter what style you have in mind, we can help you realise the perfect invitation. If you need some inspiration, here are some of the most popular styles we work with.
Classic wedding invitations are timeless and elegant, typically with traditional fonts and simple, sophisticated designs. Here you'll find neutral colours such as white, cream, or beige.
Modern wedding invitations are more sleek and contemporary, often featuring bold typography, graphic patterns, or vibrant colours. You might also bring in a few non-traditional elements such as geometric shapes or asymmetrical layouts.
Planning a rustic affair somewhere on the Gold Coast? Give your wedding invitations a natural, earthy feel. Some design ideas could include hand-drawn illustrations, watercolour accents, or vintage-inspired typography.
Floral wedding invitations are feminine and romantic, featuring delicate illustrations of flowers and foliage. They may use soft pastel colours or bold, bright blooms to create a cheerful, whimsical vibe for your special day.
No matter what your style is, our Gold Coast printing services can print everything to match perfectly.
We're a one-stop print shop for all your Gold Coast wedding invitation and printing needs. From programs for your ceremony, menus for your reception, and thank you cards for after the event, if you can print it, we can do it.
Flyers and brochures
Custom envelopes
Menus
Guest booklets
Programs
Thank-you cards
Commemorative stationery like pens and t-shirts
Of course, we can work with all kinds of other events, too — from festivals to gigs, conferences, roadshows and more. Just tell us what you need.
Choose MBE Broadbeach for all your wedding printing needs
At MBE Broadbeach, we've got years of experience working with couples and wedding planners for high-quality printed products that you'll cherish for years to come.
With fast turnaround times and competitive pricing, you can get everything you're looking for — without going over the wedding budget. Don't forget our courier and mailbox services that might come in handy during the planning process.
We're here to help with all your promotional printing needs, including business cards, corflute signs, booklets and more.
Get in touch now for your FREE quote
Booklet Printing Gold Coast FAQs
MBE Broadbeach can print a variety of wedding invitation designs, including traditional, modern, rustic, and whimsical styles. We can also custom-design invitations to match your specific wedding theme or style.
Yes, MBE Broadbeach accepts custom wedding invitation designs for printing. Provide us with your design in a suitable file format, and we'll take care of the rest.
The time it takes to print wedding invitations at MBE Broadbeach depends on various factors, such as the complexity of the design, the quantity required, and the finishing options chosen. However, we strive to deliver completed orders within a reasonable timeframe and will communicate an estimated delivery time at the time of the order.
MBE Broadbeach offers various finishing options for wedding invitations, including foil stamping, embossing, debossing, and special coatings like gloss or matte finishes. Our team will recommend the best option based on your needs and budget.