T shirt printing Gold Coast
T shirt printing Gold Coast
The popularity of custom t-shirt printing has skyrocketed in recent years, as more and more people look for unique ways to express their style and promote their brand. Our Gold Coast t-shirt printing services let you apply the design or logo of your choice to create apparel that's sure to make an impact.
For eye-catching t-shirts with clean lines and vivid colours, MBE Broadbeach has everything you need.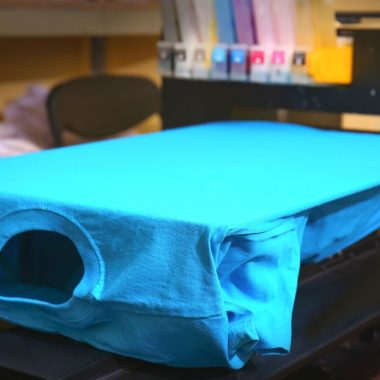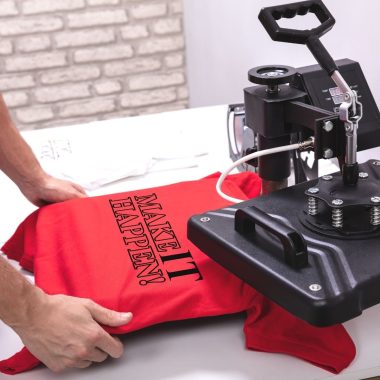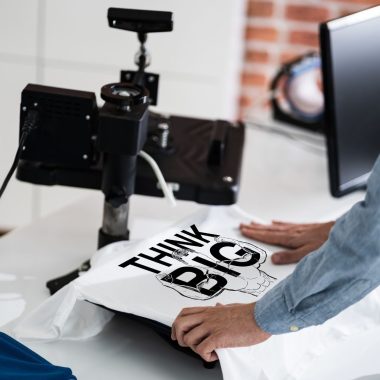 Fast and affordable vinyl t-shirt printing
We use heat transfer vinyl, or HTV, to digitally print your logo or design onto a special vinyl material. Then, we cut it to shape and press it onto your t-shirts using heat. The result is a vibrant and durable print that won't crack or fade, even after multiple washes.
When it comes to t-shirt printing, HTV has many benefits. It's flexible and capable of producing both simple and intricate designs. And it's fast. Easy to set up and smooth to run, we can make as few or as many as you need, with no minimum order.
Our single-colour vinyl printing, such as your business logo, names or tagline, looks and feels just like silk-screen printing, without the complexity and production time. If you're looking for multiple colours, we offer full-colour digital vinyl transfer prints to capture every bit of detail.
Benefits of business t shirt printing
From promoting your brand to increasing visibility and making your employees proud to represent your business, there are countless benefits to printing apparel like t-shirts. It's a way to boost awareness and get more people to recognise your brand. And, display a strong, unified presence whether it's at the workplace, a convention, or any other kind of event.
Compared to many other marketing strategies, our Gold Coast t-shirt printing is cost-effective and an easy way to introduce a new look or even showcase a temporary or seasonal brand. They also make great corporate gifts.
Selecting a t-shirt printer
When your printed merchandise acts as an ambassador for your business, a poor quality t-shirt can have the opposite effect and make your brand appear less professional, or lose trust with your staff and customers. That's why it's so important to select a good t-shirt printer. Here are some things to keep in mind.
Experience and expertise. Look for a printer with a team of experienced professionals who understand different printing techniques and fabric types. They should be able to guide you on the best printing options for your design and budget.
Quality equipment and materials. Make sure your printer is using high-quality printing equipment, including state-of-the-art printers and machines, so you can rest assured your final product will be clear, vibrant, and long-lasting.
Competitive pricing. Price is always a factor. The ideal printer offers a high standard of work at a price you can afford, with clear and accurate quotes that include all costs, including setup fees, design fees, and shipping costs.
Customer service: Finally, your printer should have a proven track record for customer service. You want someone responsive, efficient, and communicative, there to answer any of your questions throughout the process.
At MBE Broadbeach, we offer all this and more.
Choose MBE Broadbeach for all your Gold Coast t-shirt printing needs
For fast, friendly and competitively priced t-shirt printing, drop into MBE Broadbeach on the Gold Coast. We stock a huge range of t-shirt sizes and colours, including AS Colour Premium shirts for when quality is paramount.
With a same-day turnaround and no minimum order, why would you go anywhere else?
Upload your design now — or, if you need a hand, our graphic design team can do it for you.
We're here to help with all your promotional printing needs, including signs, labels, photocopying, and more.
Get in touch now for your FREE quote
Saddle-stitch booklets are created in multiples of 4 pages, so they stay together.
Need some help? Contact MBE's Gold Coast booklet printing specialists now.
Booklet Printing Gold Coast FAQs
The best material for t-shirts depends on your preference and needs. Cotton is popular as it's soft and breathable, while polyester is durable and moisture-wicking. MBE Broadbeach offers a variety of t-shirt materials to choose from to suit your requirements.
MBE Broadbeach offers custom t-shirt printing, which means you can print your own design on a t-shirt. Provide us with your design, and we'll cover the rest.
The time it takes to print a custom t-shirt at MBE Broadbeach depends on various factors, such as the complexity of the design, the quantity required, and the type of t-shirt material chosen. However, we strive to deliver completed orders within a reasonable timeframe and will communicate an estimated delivery time at the time of the order.
 MBE Broadbeach uses various printing methods for t-shirt printing, including screen printing, direct-to-garment printing, and vinyl heat transfer printing. Our team will recommend the best way based on your specific needs and budget.