Signs printing Gold Coast
Signs printing Gold Coast
When it comes to conveying information quickly, clearly and with a high potential for impact, it's hard to look past a quality sign.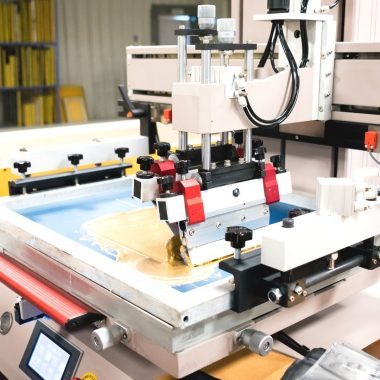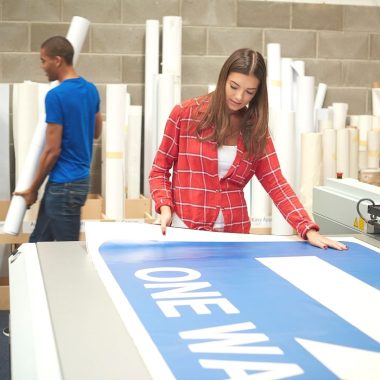 Considering advertisers have about three seconds to capture the eye of a customer going about their day, it's no surprise that the Gold Coast businesses with the best signs are the ones that cut through to create the highest engagement.
Our expert printing team can produce a wide range of attention-grabbing signs for all kinds of purposes, all designed to showcase what your business does best. At the same time, building your brand — and generating more revenue.
Signs can be a valuable component of just about any marketing strategy, and there are different types that you can print depending on your business needs and goals.
Posters are a marketing staple with near-endless messaging potential. Eye-catching, engaging, emotional, or entertaining — whatever you want your customers to take away, you can do it with a poster. They've been shown to increase revenue by as much as 15% and beyond.
Vinyl banners are popular because they're durable, portable, and versatile. With a design that pops and a clear message, they're ideal for both indoor and outdoor use. You'll often see vinyl signs at trade shows, exhibitions, and events.
Pull-up banners are a fantastic high-impact, low-cost solution that can come with you anywhere. Or, simply add a pop of your brand wherever you'd like it.
Corflute signs are a cost-effective, lightweight and durable option. These are also great for temporary use and for when you need to change your signs up frequently. They're super easy to customise and cut into a variety of different shapes and sizes.
Choosing the right sign for your business means thinking about the message you want to communicate. Are you advertising a new product? Reminding people about safety measures? Or building awareness for a big event?
Your choice of sign will ultimately depend on where you intend to put it, how big you want it, and what you'd like it to look like.
You could use indoor signage for wayfinding, advertise a sales period or showcase the functionality of a product. Put them at point-of-sale, in store displays or wherever you need to direct attention. Did you know that signs in the workplace can even have a positive effect on productivity?
Out-of-home signage such as banners, posters and window signs are a surefire way to get maximum reach. Want to say it loud and proud? We can even help with billboard printing.
With the right sign, you can connect with your customers and provide exactly what they need. If you need a hand, our team is more than equipped to create your design for you.
At MBE Broadbeach, we can take care of all your Gold Coast signs printing needs. Whether it's for large format printing or A5 flyers to distribute, we've got the latest state-of-the-art printers and technology to produce work of the highest standard.
We offer signage projects of every scale with a swift turnaround. And when you need repeat prints, reordering is easy — because we keep your designs securely stored in our archives.
Need it delivered? Our courier network will get it there, on time, every time.
Choose MBE Broadbeach for all your Gold Coast sign needs
MBE Broadbeach is a trusted name for printing and producing signs on the Gold Coast.
We're local, professional, and known for delivering quality results. It's why our customers always come back. From printing to courier and mailbox services, your business is in safe hands with MBE.
Our team is here to help with all your promotional printing needs, including flyers, cards, photocopying, and more.
Get in touch now for your FREE quote
Booklet Printing Gold Coast FAQs
The best material for outdoor signs and posters is vinyl, as it is durable, weather-resistant, and can withstand harsh conditions. We offer a range of vinyl options, including self-adhesive, banner, and mesh materials.
Yes, MBE Broadbeach specializes in large-format printing and can print posters and signs up to 2400mm x 1200mm in size. Our state-of-the-art printing technology ensures that your images and graphics are sharp, vibrant, and high-quality.
You can make your signs and posters more engaging by using eye-catching colours, bold typography, and high-quality images. You can also consider using special finishes like gloss or matte coatings, spot UV, or metallic inks to make your design stand out.
The lifespan of signs and posters printed by MBE Broadbeach depends on various factors, such as the material used, the location of the sign, and the weather conditions it's exposed to. However, our signs and posters are designed to be durable and long-lasting. We use high-quality materials and printing processes to ensure your signs and posters maintain quality for as long as possible.