Printing has come a long way since its inception, and today there are countless types of media available. So, when you're looking for a Gold Coast professional printer, it pays to think about exactly what you want to print onto.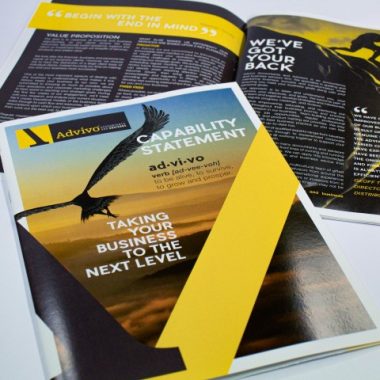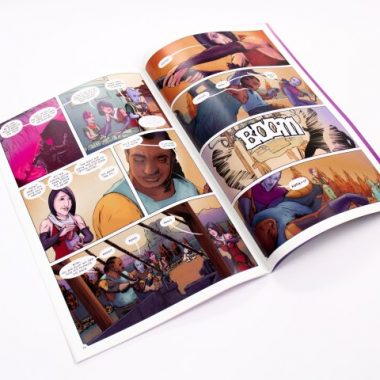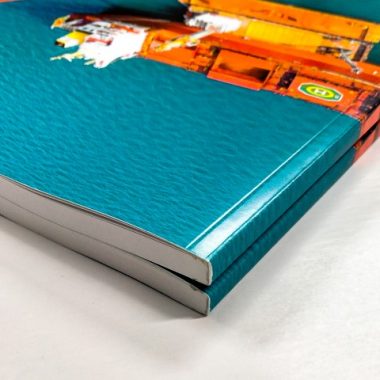 Whether it's for a business card, sticker, flyer or sign, choosing the right paper and cardstock for your brand's printed materials can play a crucial role in conveying the right message to the right target audience. Ultimately, influencing how your brand is perceived and remembered by potential customers.
Paper and cardstock are two of the most popular materials used in printing, but there are all kinds of types, each with unique characteristics that make them useful for different purposes.
A few of the paper types available at our Gold Coast printers are:
Bond paper. Bond paper is one you'll see everywhere. It's a high-quality, uncoated paper that's durable and versatile, making it ideal for printing letters, documents, and other text-heavy materials.
Gloss paper. Glossy paper is a coated paper with a shiny, reflective finish. It's commonly used in printing high-quality photos and other images that require a vibrant, silky finish. Glossy paper is available in different weights and sizes.
Matte paper. Matte paper is uncoated with a flat, non-gloss finish. It's typically chosen for professional documents that require an understated look. You can get matte paper in different weights and sizes.
As experienced Gold Coast printers, we offer these and many more types of materials like cardstock and textured.
Of course, different finishes can be applied to paper and cardstock, such as embossed, laminated, and more. This is good for giving a boost to your material's durability and appearance.
Embossed. Embossing is a process that involves pressing a design or pattern into paper or cardstock. The result is a raised, three-dimensional image or design that adds texture, depth and character. Useful for high-end materials.
Laminated. Lamination involves applying a thin layer of plastic film to paper or cardstock to protect it from water, dirt, and other elements. Laminated paper works well for menus, flyers, and other things that need to stay waterproof.
Foil. Foil stamping is a process that involves applying a metallic foil to paper or cardstock using heat and pressure. The result is a shiny, metallic finish that adds a touch of sophistication to whatever you're printing.
What different paper says about your brand
If you're having trouble deciding, here are a few common trends we see in different industries. But always remember that there are no hard and fast rules — and we always encourage thinking outside the box.
Luxury brands often use high-quality paper and cardstock that's thick and feels great to the touch. Printing techniques such as foil stamping, embossing, and die-cutting can bring elegance and elevate any sort of printed marketing. 
Brands that want to showcase their creativity often use unconventional printing techniques and unique paper or cardstock options to stand out, like die-cutting, textured paper, bold colours and patterns.
Eco-friendly brands might look for recycled paper or cardstock to showcase their commitment to sustainability. Uncoated, matte paper and cardstock options can create a natural, organic look that aligns with their brand's values.
This is just a snippet of the different options available. As trusted printers in Broadbeach and throughout the Gold Coast, we'll help you find the perfect paper. We can even help you design it with a team of professional designers in-house.
Choose MBE Broadbeach for all your Gold Coast printer needs
It's essential to choose the right paper, cardstock, and finish for your printing project to ensure the final product meets your expectations — and leaves a lasting impression on your audience.
We're here to help with all your promotional printing needs, plus photocopying, mailboxes, delivery and more.
Get in touch now for your FREE quote
Booklet Printing Gold Coast FAQs
MBE Broadbeach offers a range of printing services, including business card printing, flyer printing, brochure printing, booklet printing, corflute printing, label and sticker printing, signage printing, and more.
MBE Broadbeach can handle large printing orders for businesses and organizations of all sizes. Our advanced printing technology lets us print large quantities quickly and efficiently while maintaining quality.
Yes, MBE Broadbeach offers design services for printing projects. Our experienced designers can work with you to create custom designs that meet your specific needs and make your printing project stand out.
You can get a quote for your printing project by contacting MBE Broadbeach directly or submitting an online quote request. Our team will provide you with a personalized quote based on your project's size, quantity, and finishing options.