Booklet printing Gold Coast
Booklet printing Gold Coast
If you're searching for a powerful and affordable marketing tool, have you considered booklet printing? We've helped countless Gold Coast businesses showcase their products and services — and share their brand story — with professional booklets.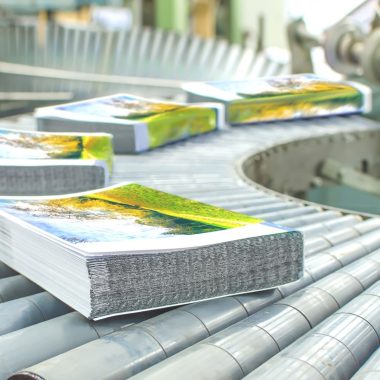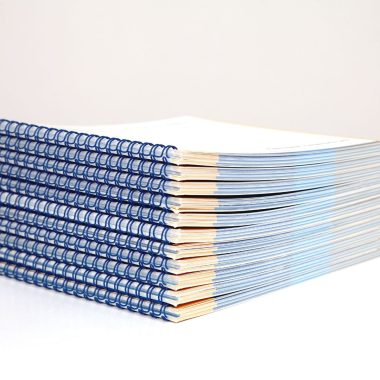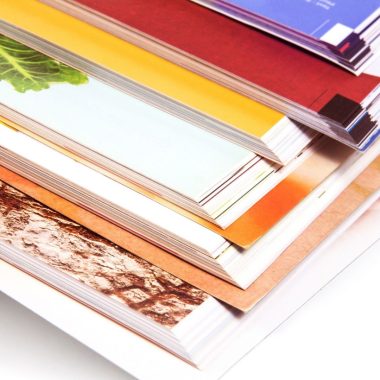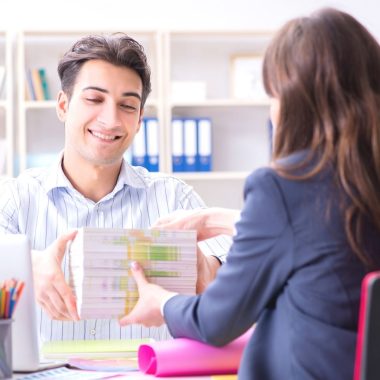 Booklets are a way to convey a professional and polished image of your business and dive into detail about your offer. And it goes a long way toward building trust with your customers. From training manuals to seminar workbooks, policy and procedural documents and more, there are many things you can do with our Gold Coast booklet printing services.
Here are a few booklet applications and benefits we've produced for our clients.
Room for content. Booklets offer ample space to showcase what you do in a visually appealing and informative way. You can include product descriptions, images, customer testimonials and more, to really sell your audience on the benefits of working with you.
Storytelling. If your services are complex or your brand has a rich story, a booklet can be used to share all the details including your mission, values, and history. And it can build a deeper connection with your customers.
Cost-effective. With our Gold Coast bulk printing services, you can produce high-quality booklets at an affordable cost per unit. Plus, because booklets have a longer shelf life than many other marketing materials like flyers or brochures, they can provide ongoing value to your business over time.
Types of booklet printing
Unlike a multi-page brochure, which is usually folded, booklets are bound instead. This can be done in a variety of ways. When choosing your binding style, think about the purpose of the document, the page count, and how you want it to look and feel.
Saddle-stitched booklets are the most common type, where the pages are stapled together along the fold line. This type of binding works well for booklets with a lower page count.
Perfect-bound booklets have pages that are glued together along the spine. You'll typically find this on booklets with a higher page count.
Spiral bound (wire-o) booklets use a plastic or wire coil to bind the pages together. This means the booklet can lay flat when open, which is ideal for reference materials or instructional manuals.
Reasons to use a professional booklet printer
While it may be tempting to try to print booklets in-house or through a budget printing service, there are several benefits to working with a professional printer that can make a significant difference in the quality and effectiveness of your finished booklet.
It comes down to expertise and equipment. We've got the latest printing technology to ensure your booklet is polished and professional, with crisp imagery, quality paper and a seamless binding job. Most importantly, we'll get it done right the first time, saving you the hassle — and money — involved with a reprint. Because there's nothing worse than finishing a printing run and seeing your new booklet is uneven, unclear, or full of mistakes.
Maximising your layout is key with a booklet so as not to overwhelm your audience with information. With a team of in-house graphic designers, we can also advise you on all aspects of the design, with suggestions for colours and typefaces. Or, we can design the entire booklet for you.
Choose MBE Broadbeach for all your booklet printing needs
We've helped countless businesses throughout Broadbeach and the Gold Coast with all their booklet printing needs. From safety and policy consultations to seminar collateral and all manner of presentation materials, there are countless applications for a quality booklet. And we've done them all.
Not only do we offer a swift turnaround and affordable prices, but we can also deliver your order wherever it needs to go with our comprehensive courier network.
We're here to help with all your printing needs, including signage, corflutes, flyers and more.
Get in touch now for your FREE quote
Booklet Printing Gold Coast FAQs
The booklet printing cost at MBE Broadbeach varies based on the size, paper type, and quantity of booklets ordered. We offer personalised quotes to ensure you get the best value for your investment.
MBE Broadbeach offers quick turnaround times for booklet printing orders. Our production time varies based on the project's specifications, but we strive to deliver completed orders within a reasonable timeframe. Please get in touch with us to discuss your specific needs.
Yes, MBE Broadbeach can deliver your booklets to your doorstep. We offer delivery services to various locations based on your preferences.
MBE Broadbeach is one of many options for booklet printing in the area, but we do offer
high – quality, affordable, and timely services to meet your printing needs.