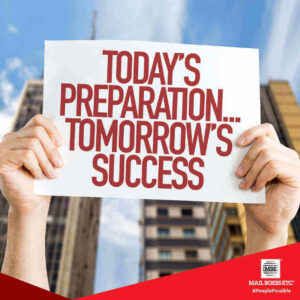 The Franchising Expo Australia will be celebrating its 32nd anniversary in 2019.
The Expo celebrates and has a large role in supporting the Australian franchise industry's powerful expansion in recent years.
If you're looking to start your own business and wondering if a franchise is right for you, you'll find few better places to visit.
Here are five franchise expo visiting tips to help you make the most of your time:
1) Talk to the exhibitors
There's one common thing you'll see when walking around a franchise expo in Australia or pretty much anywhere else in the world:
People dip in, they take a free pen – then they dip out.
This is an easy way to waste your time. You need to talk to the people offering the franchise opportunities you're interested in. Get more information and aim to get the franchise disclosure document (this reveals all of the details of the network you'll need to know before investing).
Remember – you're not legally allowed to do more than investigate buying a franchise at a trade fair. You cannot buy one. Your money is not in any danger!
Get in there and ask some questions.
2) Plan your questions first
Of course, it's no good walking up to the first franchisor you see and being completely tongue-tied.
Lay out some questions in advance. You might want to ask:
⚫ How you'll find customers with this network
⚫ How regular, stable or seasonal the industry is
⚫ How much help you can expect with setting up your franchise location
3) Make some decisions before you go
In return for the questions which you've asked about being a franchisee, the franchisors you speak to will likely have a few of their own:
⚫ Where do you want to open your franchise?
⚫ Are you willing to relocate for the right opportunity?
⚫ How much are you willing to invest?
These are the sorts of questions which you'll want to have some fairly firm answers on – or at least to have seriously considered – before you go.
You might find that these are necessary details before an exhibitor can properly answer your own queries.
4) Keep your options open
Most people have one single franchise in mind when they visit an expo. That's the target. That's the one they're going to see.
But you'll find that most people come away from a trade show thinking about becoming a franchise owner in a different network entirely.
It's sensible not to focus too much on any one opportunity. Take a good look around when you're there. You never know when a franchise or industry which you hadn't really considered before might suddenly present the best opportunity.
5) Get some freebies
Here's one last big tip to get the most out of the Australian Franchising Expo:
Plenty of companies who are service providers rather than franchise representatives will be setting up stalls. They offer free tips and services to you if you're wandering around. Go get some free stuff!
Regular options include:
⚫ Free accounting advice and assistance
⚫ Free legal advice
⚫ Free location advice and searching
⚫ Free seminars
Top tips for attending franchise expos
Arriving with the aim of really engaging with the franchisors who are showcasing their wares is probably the most important tip when attending franchise expos.
You're on a fact-finding mission. Put yourself out there and get those facts. You can go home and have a serious think about your options once you've got them.
The MBE expo stands are manned by the Franchise Manager and also actual franchise owners, so you get to talk to owners directly and hear first hand what it's like to own an MBE franchise.