Superior Poster Printing Brisbane
Need same-day poster printing in Brisbane?
Are you searching for a poster printer near you in the Brisbane CBD?
With a focus on reliability, efficiency and quality, MBE is your go-to poster printing business in Brisbane.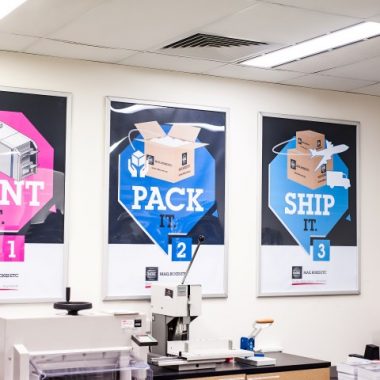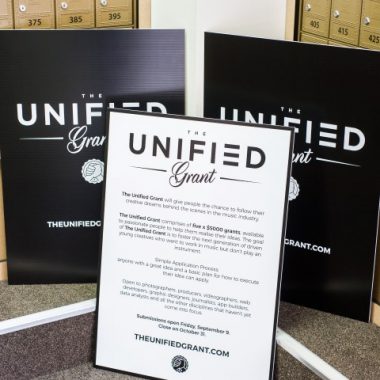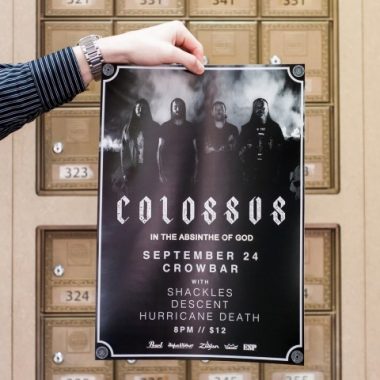 Open Monday to Friday from 9 am to 5 pm, and based on the northern fringe of the CBD in Brisbane Club Tower, we're conveniently located to deliver to the city and surrounding areas, or you can drop in and see us. Our award-winning customer service team is on-hand to discuss your poster printing needs and costs to provide your company with posters that capture attention!
Posters are a high-impact, cost-effective marketing and advertising tool, perfect for introducing a new product to your audience, communicating updated opening hours or an upcoming change of address, or letting your customers know you have a sale. They're also ideal for adding that unique pop of colour to your wall at home or in the office.
Our Brisbane store offers custom poster printing – both short and long run – with a fast turnaround for those last-minute jobs. Contact us now.
MBE. Fast, easy, cost-efficient poster printing in Brisbane.
Posters: Eye-catching & Affordable
The best posters are captivating, balancing extraordinary design with clear communication to ensure your message is powerfully delivered.
MBE Brisbane CBD offers a full range of colours in poster printing and encourages clients to use them effectively to ensure their poster stands out.
Generally, posters have a matt or gloss finish. They are usually designed to be displayed vertically (portrait style), but horizontal (or landscape) posters can be a unique way to get noticed by potential customers.
MBE boasts an experienced graphic design team, so if you don't know where to start producing a high-impact poster that will help boost sales, we can do it for you!
We have a state-of-the-art latex printer and die cutter on-site and a full wide-format printing and signage team off-site that can handle any sized job using any material. If your job is urgent, let us know. We offer same-day printing on most poster options.
Are you considering a take-home flyer, brochure, menu, or price booklet complementing your poster?
Printing Posters: What To Think About
Key things to think about when thinking about creating a poster;
Your design must be readable from afar so your message reaches more people.
When it comes to fonts, could you keep it simple? More than three can clutter the design.
It's possible to print a JPEG as a poster, but the file must be large enough to print without losing quality. Feel free to check with us first.
Whether the poster will be used indoors or outdoors (they will need to be water and UV resistant)
The most common poster sizes are A3, A2, A1 and A0. At MBE Brisbane CBD, we can print up to A0 size to cater for your significant format needs. For custom sizes, please ask us.
Let's get a bit technical!
If you're designing your poster, we prefer a high-resolution CMYK PDF file and 300ppi (300 pixels per inch) is the minimum size for print.
We offer a range of paper, photo paper, cloth and synthetic stocks to choose from, depending on how your poster or banner will be used. MBE Brisbane CBD's team is happy to guide you. We can do the same next-day turnaround on 170gsm coated budget posters, 230gsm photo satin and photo gloss and heavy-duty poly prop posters up to a metre wide.
If you're thinking about laminating your poster, it's generally possible, but please contact us to confirm.
If you have any questions about creating your digital poster file, we're here to help!
Contact us now.
Ready to upload your file?
Poster Printing Brisbane FAQs
Brisbane poster printing costs vary and mainly depend on paper stock, poster size and required turnaround time. Ask us for a quote now.
Most likely! Please get in touch with our team to discuss your specific needs.  
Yes! We are printing and graphic design experts. Drop-in and see us or call our team.
Usually, we are experts at delivering speed and quality. Contact us to check.