Brisbane's Booklet Printing Experts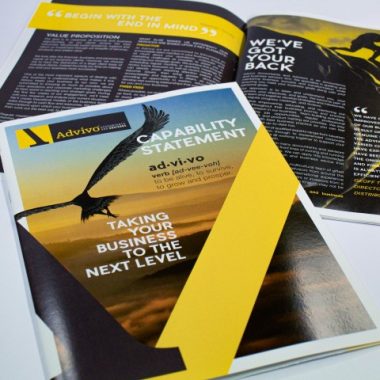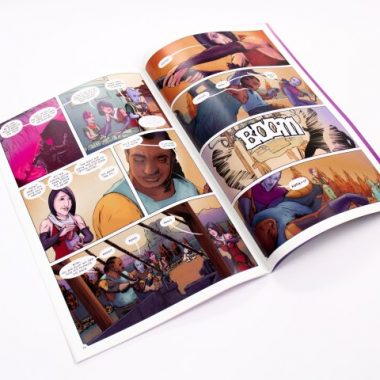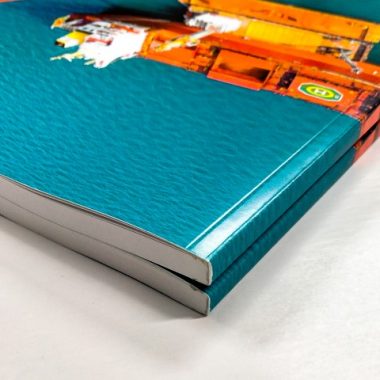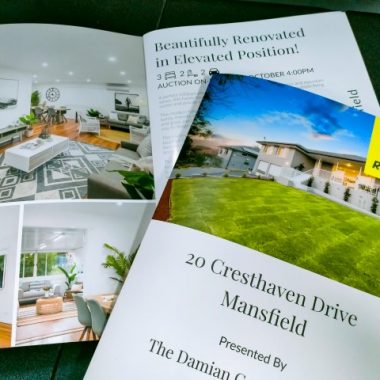 Whether you need five or 500 booklets printed for your Brisbane company, charity, community group or personal event, we can help. We can also deliver your booklets (servicing areas including Red Hill, Spring Hill, Brisbane City, South Brisbane, Fortitude Valley, Paddington, Milton, Newstead, New Farm, Newmarket, Chermside, Kangaroo Point, East Brisbane and Kelvin Grove) if you can't make it to our printing shop, located on the northern tip of the Brisbane CBD in Brisbane Club Tower.
At MBE, we're not just a printer. We can create your booklet for you, too, thanks to our expert graphic design team, and we make it simple to understand the range of paper, sizing and binding options available to guarantee your booklet makes an impact.
If you need booklet printing in Brisbane, our reliable, award-winning customer service team will guide you. We're open 9 am to 5 pm Monday to Friday.
Not sure what booklet printing costs?
Want your booklets delivered to you?
Email THE Brisbane booklet printing team now.
MBE. Booklet Printing Brisbane!
Booklets: An Ideal Marketing Tool
Printed booklets are perfect for professionally showcasing your brand in an engaging, convenient and targeted way, allowing your clients or community to take essential facts about your organisation away with them.
Why choose a printed booklet? When you need to include more detail than can fit on a flyer or brochure or you want something customers will keep and look at the time and again, a booklet is often the answer and is a proven marketing tool.
It may be the ideal option for:
product catalogues
reports
price books
company profiles
annual reports
corporate magazines
event schedules
menus
comic books
magazines
Saddle-stitch booklets are created in multiples of 4 pages, so they stay together.
Need some help? Contact MBE's Brisbane booklet printing specialists now.
Printed Booklets: What To Think About
There's a lot to think about in creating the perfect printed booklet for your Brisbane company, event or not-for-profit group.
Paper
We offer a range of paper options, including recycled, cardstock, matt finish, gloss finish, and more, to make a booklet your clients will remember.
Cover
When creating a booklet, you'll need to decide if you want a custom or self-cover.
Self-covers are part of the regular booklet pages. Custom covers are separate and may include embossing, spot foil or laminating for a premium-look product.
Colour or Black & White
Full colour printed booklets make a splash, but when you need a simple black and white flyer, MBE's Brisbane booklet printing experts can make that happen too.
Sizing
Booklets are often DL, A5 or A4 sizes, but custom sizes – such as pocket-sized – and other options are available.
Extras
There's no minimum booklet order at MBE, and we can turn your job around in 24 hours – or less.
Contact our team now.
Booklet Binding Made Easy
Understanding the binding types MBE Brisbane offers with our booklet printing service – and which type is best for your project – is crucial.
Binding can make all the difference to your booklet's result, and we specialise in quality binding that delivers a polished, professional product.
We can bind any length document and offer:
spiral binding (such as on a notebook, also known as continuous binding)
stapling & saddle-stitching – one of the most popular and common types of binding
perfect binding
drilling & post binding
wire or coil binding;
& more
Booklet printing Brisbane. When the details matter and you need it fast, the answer is MBE.
Ready to upload your file?
Need posters, stationery or merchandise to complement your booklet? We have you covered!
Booklet Printing Brisbane FAQs
Brisbane booklet printing costs vary depending on the size, length and style of your project. Ask us for a quote now.
Yes, we can deliver your booklets to you. Or, you can collect them from our Brisbane City Tower store.
Our printing service shop is in the Brisbane CBD, a short walk from anywhere in Brisbane. We also service surrounding areas.
We are experts at finishing your quality printing fast! Many jobs can be completed within a single business day! Contact us and ask.