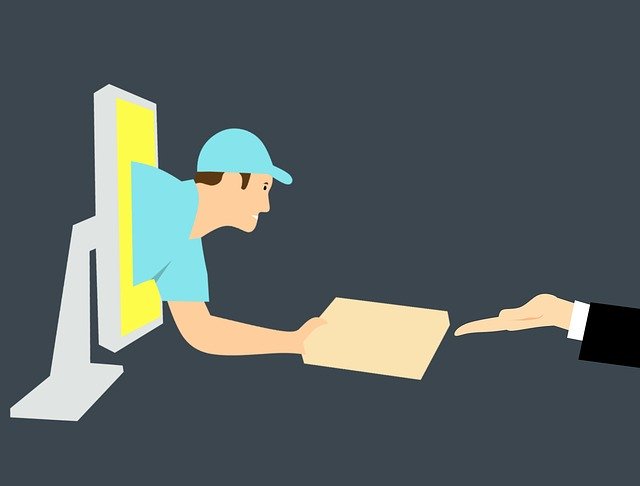 Staying at home is proving to be essential in stopping the spread of the coronavirus and keeping safe and well. The consequences of doing this include not being able to do everyday things such as posting parcels, sending gifts, and distributing important business documents and packages.
This is where an online courier really works – you can choose an online courier service and enjoy all of the advantages without having to leave home. See an entire range of benefits of using an online courier service during Covid-19 pandemic here…
Selecting the Right Courier Online
There are a few basic things you need to find out about your courier online before you make a final decision on which company to use. Make sure your online courier:
Is fully licenced and accredited
Has an excellent reputation and great reviews
Is environmentally and socially responsible
Provides the technology and supports all of your tracking needs
Has a service that's fully transparent
An online courier service is perfect for your small business when you're working from home as you can arrange to have your parcels both locally and internationally.
Consider the services you need the most to determine the courier service online that best suits you. For example, do you need the same day service? Opt for a courier that provides you with delivery on that day for legal business documents or time-sensitive packages. Clients are always appreciative of receiving items the same day they were ordered – another benefit as you can easily increase your customer base from home.
You can also choose overnight delivery options to ensure your parcel gets picked up and delivered on time.
Small Business Benefits – Working from Home
Running a small business from home is hard – and made even more difficult if you have a household with children that need to be schooled and entertained during the lockdown. Knowing that you can book your courier online will ease some of the stress to ensure you get any deliveries sent out and delivered on time.
Speed and reliability are two factors that make online couriers a real bonus. Booking your collection online is really simple – and fast. You type in collection and delivery addresses, alongside parcel weights and sizes. If you set up an online account you can save your personal details for next time.
At the end of the order process you checkout with a debit or credit card – the price will be accurate – and then you'll receive a confirmation email.
A trusted courier will treat your packages with care – without the risk of damage or breakage on the way. Tracking software will ensure you can watch your package until it reaches its destination, and you can request an email delivery notification for confirmation.
Online courier services are also one of the most affordable options available for shipping documents and packages. Prices per mile are competitive, and courier services are fully insured entities. This means that your goods are protected if they do happen to get lost or on the rare occasion damaged when being handled by the courier.
You'll be able to schedule a delivery and choose your packaging with online tools that are often provided to help you manage your account – you can do all of this without having to leave home.
International Services
The key here is to have the right global partners able to manage the logistics. MBE is a perfect example of a company geared up to arrange shipping wherever you need your goods to go in the world – with partners covering every corner of the globe.
Shipping is done by setting the best route possible by land, sea, or air. MBE also offer regular reporting on activities and tracking facilities. All you need to do is forward details of the kind of items to be shipped, where they're going, the deadlines for delivery, and your budget. You can do all of this online to get a guaranteed delivery schedule.
Additional benefits include arrangements of regular shipments and the use of a pack and send option to ensure your items arrive safely. Shipping specialists will package items using an extensive range of sturdy and durable packing materials, with specially designed packaging for breakables and jewellery.
You can contact MBE online quickly and easily to make a request and get your delivery on its way.
Other Staying at Home Courier Benefits
You can use online courier services for a whole range of activities. If you're selling items online with companies such as eBay or Gumtree you can select an online courier service to get sold goods collected from your doorstep and delivered directly to your customer. All in a safe and effective way.
When you can't see your family and friends to celebrate special occasions use an online courier to deliver party gifts and cards. Make the most of an online courier service to help you within a working from home business environment – or to make your personal stay at home life a little easier.