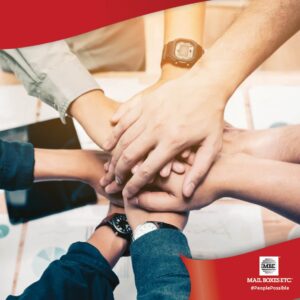 The modern marketplace is growing more and more crowded in many industries. And for a lot of young people these days, starting their own business is the only way to get a decent job. Buying a franchise is one way to do that. Already by 2016, the franchise sector in Australia was worth more than $146 billion.
But is being a franchisee right for you? It's time to ask yourself some hard questions about your own skills and experience. As well as what you want your time spent running your own business to be like…
1) Do you want to forge your own path? Or be part of a brand that's already "made it"?
That marketplace crowding can mean that starting your own business is more of a challenge now than ever before. Unless you have some sort of innovation, incredible skill or unique location which sets you apart from your competitors, you're facing an uphill struggle from day one.
One of the main advantages of being a franchisee is that you don't need to struggle for that kind of market space. The MBE brand has already claimed it. People know the MBE name. Now you get to ride some of that brand recognition as you establish yourself in your area.
2) Do you need more training in any aspect of running a business?
Have you never been in charge of a payroll before? Have you never handled your own marketing?
Because if you need a little top-up training in any area, bear in mind that most franchise opportunities will come with training. In fact, it's one of the things you should definitely ask about before buying a franchise. "Do you offer training which is…?"
Highly extensive
Ongoing and available 24/7 online
Sometimes from top-performing franchisees in the network (so you can learn how they became so successful)
From professionals
Just one of the areas which sets MBE apart from other franchises is the highly supportive ongoing training which includes: two weeks pre-opening hands-on training in an established centre; two weeks pre-opening training at Head Office; two weeks online training via the MBE Training Academy; two weeks post-opening in your centre. This is followed by regular coaching, centre visits, webinars plus a conference every 18 months.
3) Would your business benefit by national advertising campaigns?
As a franchise owner, you automatically benefit from the brand-wide or national-level marketing that your franchisor is executing. It's for the benefit of the whole network. Plus, it's sure to give you more 'bang for your buck' (i.e. much more expensive either in terms of scale or choice of media channels than you would be able to afford as a solo new business owner).
Some franchises, in fact, take most of the advertising out of your hands in an effort to keep things centralised and on-brand. Again, this is something you should definitely inquire about when you're considering becoming a franchisee of a network.
At MBE, we make it easy for the owners to execute a fully prepared Marketing Action Plan.
4) Do you want to develop your own processes?
Figuring out the best way to get things done can be a trial and error process for a new business. It can be a fun challenge. But it can also be one which can potentially cost you time, talent or even customers before you finally start nailing down the best way to deliver your goods or services.
A franchise should come with that hard work done for you. Always be sure to ask about processes and check your franchise disclosure document for details.
MBE is a global brand which has proven processes in place.
5) Do you want to work hard?
Okay, this is a trick question. Because starting your own business is never easy. No matter whether you're choosing to go your own way or become part of something larger than yourself, you're still going to need to have to work hard.
Get your mindset right. Because it's going to mean facing plenty of challenges. But with a franchise, you have a lot more support to help you overcome them. MBE Head Office support team are with you all the way through your franchise journey.