From our top-performing franchisees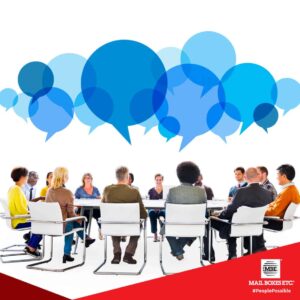 Are you thinking of joining a franchise network? Do you have questions about what's involved?
Good news! We asked some of our top performing franchisees:
What would be the best franchise advice you could give to someone just starting out?
1) Ask questions before you begin
All of our top performers have one thing in common:
They knew exactly what they wanted from buying a franchise before they started. Then they asked questions to find out if they were going to get it.
The best way to do this is always to ask an existing franchisee of any given network before you join. If they're happy, they'll be sure to let you know.
2) Work on your franchise network relationships
Being part of a shared network can give you a lot of power and support. If you let it.
Spend time on the relationships between yourself and other franchise owners, as well as between yourself and your franchisor.
3) Get all the training you can
People look into franchise opportunities for all sorts of reasons. Most come from widely different backgrounds:
Have you never run a business as manager before? Do you have experience in a different industry? Do you think you've got all of the skills and experience you need – except for that one glaring exception when it comes to accounting?
If the training is provided, make sure you to take advantage of it. An ongoing and extensive training program is just one of the many benefits of joining the MBE network.
4) Don't forget the processes exist for a reason…
What was the point of becoming a franchisee in the first place if you don't take all the advantages of being one?
It's about more than profiting from having a big brand name attached to your business. For a start:
⚫ You get a boost to your networking with pre-made relationships
⚫ You usually get national-level advertising
Franchisees who try to do things their own way, ignoring the honed processes of a successful network tend not to be successful ones.
5) But don't be afraid to discuss innovations
Few systems are perfect. Are you unsure why a certain process is set up to work in a particular way? Have you got a more efficient idea?
Odds on, a strong global franchise network will have processes which work in certain ways for very good reasons. You never know though…
Collective innovation is one of the major strengths of a franchise network. If you have an idea, let your franchisor know.
6) Don't forget your work-life balance
Starting a new business is hard work. But you need to remember that the real goal is to maximise the quality of effort you're putting in, not the duration.
Make sure you do everything you can to achieve a good work-life balance. It's not easy – especially knowing that the success of your new business is riding on it.
However, getting proper downtime between your working hours is essential if you want to be able to get your best out of them and of yourself.
Franchise advice and where to get it
Tip number one is unequivocally the best franchise advice you will ever see:
Survey the members of a franchise network you're thinking about joining. Ask them:
1. The value they get
2. What quality the training they receive is
3. How good the advertising is
4. Whether they get the support they need
Most importantly, ask them if they trust the organisation they're now a part of.
If they're anything like MBE's top-performing franchisees, they won't have any hesitation in telling you they do.