MBE Macquarie Park
Printing, Mailbox Rental & Courier Service Macquarie Park, NSW by MBE
Get my free quote
Printing in Macquarie Park by the local specialists
MBE Macquarie Park is the first port of call for business communication for many local people and businesses. When you need printing in Macquarie Park, you'll find everything you need in store:
This means not only the latest high quality oversize, plan, and digital printers – but also the skilled professionals to provide graphic design and printing advice. Whether you just need a swift turnaround on printed materials for your latest leaflet campaign, or project design assistance from start to finish, you'll get exactly what you need at MBE Macquarie Park…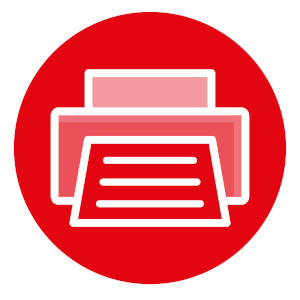 PRINTING
You can get us to print almost anything. We're the affordable printing company Sydney calls on for reliability, high quality and fast service. Talk to an expert who'll assist with your printing needs from start to finish…
Read more…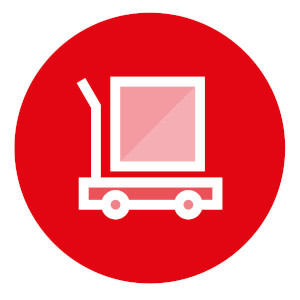 COURIERS
Get urgent shipments to local or international locations quickly taken care of without needing an account with a courier. Set up regular secure or time-sensitive deliveries to a whole list of destinations across the globe! This is your solution for fast, safe packaging and shipping…
Read more…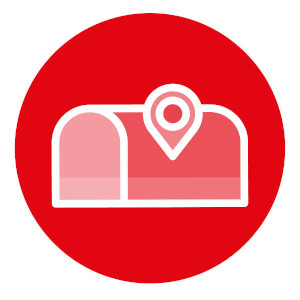 MAIL BOXES
Rent a private mailbox and make sure there's always someone there to receive vital packages. Suitable for any size of business, and as a handy private mail handling solution. You get your own secure and convenient real street address…
Read more…
Your local professional printing services
Get dedicated assistance with professional printing. MBE lets you instantly create high-quality posters, architectural plans, business cards, and a whole lot more! You'll always be able to rely on trained specialists here…
Because every location is staffed by the kind of skilled and experienced experts you need for graphic design services, as well as precision copying. Why not get in touch and tell us about the printing services you need today?

What can we print for you today
Business cards
The humble business card is still one of the most effective means of marketing and promotion. Talk to us about the impression you want your card to achieve. And get your cards made today.
Flyers
Choose our flyers printing services in Sydney. Give your message a powerful emphasis whether you need a small print run in the hundreds or a large one in the thousands. Our fast turnaround times make it easy for you to get those flyers ready to send!
Colour printing
Get high-quality color printing for your business communication project, no matter the scale. Benefit from 24-hour printing solutions, or select our same-day or after hours digital printing options when you need fast action. Get your project delivered to your front desk as soon as it's ready!
Offset, digital and plan printing
Print from your digital, disc, or paper copy source. Choose from between our modern printing techniques – including offset printing, large-scale plan printing, and wide format machines. Create the precise image you had in mind.
Photocopying services
Get clear, perfect duplicates of any document. Our handy self-service photocopying machines are available 24/7.
What you get with us as your printing company
Walk right into your local print shop and get:
Any project handled: get any project finished to the highest standard, with laminating, binding, and other finishing options.
Any size delivered: get efficient printing of any size of document, including banner printing, signs, A3 printing, and more.
Any help provided: get graphic design help from expert printers.
Any timeframe met: quick turnarounds possible on even the largest digital printing runs.
Unlike many printing companies, we don't just point you at the nearest printer. You'll always have experienced staff on hand ready to offer any advice that you might need. If you require assistance with finishing or even designing your project, your local MBE store will have the staff you need.
Call now
The easy way to book international & interstate couriers
Send an item to the next street. The next state. Or anywhere in the world. MBE Macquarie Park works with all the top international and interstate couriers so you always get the best value on the shipment you need to send. Whether it's a courier from Sydney to Brisbane, or to Barbados! Need to arrange the movement of larger consignments?
MBE Macquarie Park also provides full shipping services, with ways to get freight from Sydney to Perth, shipping from Sydney to Melbourne – as well as to a huge number of immensely popular local, national, and international destinations. We'll always find the ultimate shipping or courier company for you.
Shipping From Sydney to Perth – And Beyond!
Do you provide same day couriers?
Thanks to the broad array of local, national, and international carriers that we partner with, it's no problem whether you need a courier from Sydney to Melbourne, or to a different continent. We're almost always able to arrange a same-day or expedited courier service.
What if i need a larger capacity shipment?
That won't be a problem. We regularly arrange for the shipping of freight to a whole host of worldwide destinations, and even provide complete logistics solutions for entire companies.
How do you ensure that i get the best deal?
We compare the best deals we can get from all of our partners and match you with the right one. It'll probably be a different company that we partner you with if you need a courier from Sydney to Adelaide than if you need shipping from Sydney to Canberra, or from your location to the Canary Islands, for example.
Call now
Private mailboxes – the solution to customer confidence
What can we receive for you today?
Get a prestigious real street address
Why settle for a P.O. box as your company address? Build client confidence when you put a real, central street address down on business listings. A perfect P.O. box alternative for internet entrepreneurs and home-based enterprises.
Benefit from affordability
You'll be using a service that's far more cost-effective than any P.O. box. Rent a mailbox from us in Sydney and select the package that's right for your budget.
Receive and sign for any package from any courier
There'll always be someone standing by to receive your mail. Whether you're expecting a package from FedEx, UPS, DHL, Toll, or Australian Air Express, we'll be happy to take it. And if it needs to be signed for, it's no problem.
Access your mail 24/7 – and get notified when it arrives!
It's easy. Just walk into your local branch any time you want to pick up your mail! You'll know when there's something to collect because we'll have sent you a text, email or phone message. You decide!
Select us for security
Our Macquarie Park Business Center is a facility that's safe and secure around the clock. You can relax knowing your mailbox stays inviolate until the next time you access it.
Why rent private mailboxes?
MBE Macquarie Park offers a range of packages featuring affordable mailbox prices. Even the budget option will get you a service which is:
Ever-ready: receiving and signing for every package, so you don't need to lift a finger.
Easy and convenient: why not set up forward mailing services from your mailbox so that you don't need to monitor the process?
Powerfully promoting your business: increase customer confidence through your new real street address.
Call now
More about our mailboxes
What's the advantage of a mailbox over a po box?
What's the advantage of a mailbox over a po box?
A mailbox, unlike a PO box, is staffed 24/7. This means that if any items that you receive need to be signed for, there'll always be someone there to do it. With the facility being occupied around the clock, security is also greater. Plus of course, packages from any courier company can be signed for. Your mailbox facility will function as a receiver of your DX mail service too.
Are there any other benefits of a mailbox?
Any of the mailboxes for rent which MBE Macquarie Park offers will provide you with a real prestigious street address. Perfect for adding to your client confidence levels.
Why would i want a forward mailing service?
It's the easy way to get your mail received at the real street address which you have on all of your company's stationary, and then sent on to you at your actual work address with zero hassle.
Get all this when we do your printing in Macquarie Park:
Complete any project including oversize printing for posters and banners.
Enhance any result with the laminating, binding, and other professional finishing options which are available.
Boost any design with specialist graphic designers and printers standing by to assist.
Meet any deadline fast turnarounds no matter project size.
Contact us
Address:
Ground Floor, 66 Talavera Rd
Macquarie Park NSW 2113
(Opposite Macquarie Shopping Centre)
Trading hours: Mon-Fri: 8:30am – 5:00pm Sat, Sun & Public Holidays: Closed
Contact: Patrick Zhang
Phone: (02) 8004 6584
E-Mail:

[email protected]
Areas Serviced: Macquarie Park, North Ryde, Macquarie University, Ryde, West Ryde, Eastwood
Find us on Facebook
Printing services & more
In addition to being a fast-turnaround printing company, MBE Macquarie Park offers a range of other business communication-focused services:
Use our courier services to dispatch any item or document to any location on the globe. Partnerships with all the top interstate and international courier companies mean we always get you stunning value when shipping items of all sizes.
Order our virtual office services to boost the prestige of your small or internet-based company with a real street address in a well-regarded commercial district. Get any inbound mail signed for, as well as optional extras like call centre or receptionist services.
Contact Us
Contact us now – or at your convenience – whenever you need graphic design expertise, or an experienced printer to talk to about your latest project. You can also place your order by simply walking into your local MBE Macquarie Park. There'll always be someone here to help you.
Customer Feedback
Amazing service! i made orders for flyers and pull-up banners last week, all jobs are done good and fast! Gonna stick with this company!

The printing of my business cards was more than professional. The design and the colors are impressive and beautiful. Thank to all experts in MBE Macquarie Park! Hihgly recommend!