Find your nearest Mail Boxes Etc.

Business Brochures Printing
You never get a second chance to make a good first impression. Rarely is this so important than when planning your business brochures printing.
Your brochures showcase your business. So they need to instantly communicate why a prospective client should use you.
MBE will help you achieve exactly that. Here's how:
Part of Any Effective Marketing Strategy
You need to make a statement. You need to target the right market.
Brochures can be used to build an image of your company, promote an event, update consumer knowledge of your products, and for hundreds of other purposes. Your brochure tells your current and potential customers who you are, and what you can do for them. So it has to be designed and printed so that the impression it gives generates the most interest – and the most business – from the people who read it.
Make It Even Easier Next Time
At your request, we can digitally store your project. So if you ever need another print run, or a brochure for a similar product, event, or service, you can simply give us a call and get us to edit the details ready for an incredibly fast turnaround.
Make an Impact
With so many brochures and leaflets being posted through your potential clients' letterboxes every day, it's important that yours stands out from the crowd. Perhaps you're already confident that yours does that, but if not – at MBE you'll have graphic design experts on hand to make sure your brochure gets your message across.
Other Services You Might Be Looking For
As well as helping you with the professional printing of business brochures, we can execute large and small runs of a wide variety of other advertising and marketing materials. Do you need to print off or design newsletter and flyers, or posters, signs and graphics?
We have the equipment and specialists ready to assist you in more than 2500+ Business Centres worldwide.
From Design to Execution
Mail Boxes Etc. can help you no matter what stage you're at creatively. Even if your brochure idea has only made it onto a napkin, we can design and print it from start to finish. Or, if you have a full-service art department, we'll use your art and finish the job!
Why Use MBE When You Need Business Brochures Printing?
Create a positive, impactful image of the event, product, company, or service that you're promoting
Full colour printing lends real vibrancy to any business brochures you're printing
Make sure your brand identity stays consistent
Get high quality print runs of any size
Quality paper stock and other options for finishing and binding
Business Centres in place across the world, with over 2500+ locations staffed by experts who are ready to help you
Digital archive lets you order re-runs with ease
Australia's Trusted Solution for Brochure Printing
When it comes to brochure printing locally, MBE's specialists make it easy to create professional, eye-catching designs suitable for any purpose – and any market. Our experts ensure you can:
Make a real impact. Print brochures which make your business stand out from the crowd. The designers in your local MBE business centre can guide you in avoiding the classic mistakes which get other companies' brochures discarded as spam. Instead, you can rely on our brochure design expertise to intrigue, excite and make a real impact with your audience. Whether it's starting a design from scratch or just placing the finishing touches with a designer's eye, we're here to help.
Get support from design to dispatch. After helping you with the layout and design of your brochures, MBE can print and then dispatch them to anywhere you need. Simply provide your target suburbs or a mailing list of addresses and we'll select the ideal delivery partner to get your freshly printed brochures on their way.

Prepare for your next project with ease. Once perfected, have us store your project in our digital archive ready to use again. Next time you need a fresh batch of brochure printing, a few minutes will be all it takes to make some updates and get the printing of your brochures underway.
Print any of a huge range of projects. As well as brochures, we regularly print leaflets, flyers, catalogues, magazines and a wide variety of other marketing materials. That's not to mention any posters, oversize banners, point-of-sale displays and more which form part of the same campaign. We have advanced digital and offset printers ideal for any project you might have in mind.
Rely on a hyper-fast turnaround. MBE's print specialists can help you complete your design and then have it printed and on your desk – or ready to dispatch to the addresses on your mailing list – fast!
Brochures and offline communications are a key part of any effective rounded marketing strategy. Done right, they're among the most powerful tools you can use to promote your business. When you trust your local MBE you can:
Get the local expertise you need – your nearest MBE Business Centre is just down the road! Our network of 2500+ global locations makes sure of that.
Choose the perfect finish – we offer a comprehensive range of finishing options for display, laminating and binding, ensuring you can always create the finish you have been picturing.
Count on the highest quality – select from a range of high-quality paper stocks and rely on out state of the art digital and offset print technology.
Next time you need to arrange brochure printing contact the experts staffing your local MBE Centre or email for your free quote.

The all-in-one solution for flyer printing in Australia
What stage of the design process is your flyer at? Whether you're ready to hit with your flyer printing or you only have a rough concept, MBE's graphic design and print specialists can help you get your business brochure or flyer ready for dispatch in the shortest possible timeframe:
From sketch to delivery. Count on having graphic design expertise on demand. Whether you want a final pre-print check of your completed design or the full package of concepting a unique flyer that will have a real impact with your audience, we're standing by to assist you.

The one-stop print marketing solution. We'll help you get your new flyers out into the world, dispatching them to the addresses on your mailing list as soon as they roll off the presses. We can dispatch to local, national or international addresses with ease through one of our trusted partner courier services.
Get free advice and recommendations for arranging flyer printing in Australia by email or in-person at your local MBE Centre. With more than 2500 locations worldwide, we're always just around the corner.
Catalogue printing for businesses in every industry

MBE are professionals in catalogue printing – perfect for when your business needs to pack in more than smaller flyers and brochures. We cater for businesses of all sizes and in every industry both in Australia and worldwide. We produce high-quality economical booklet prints for local businesses and cater to lengthy, full-colour catalogues to really embody big brand concepts.
Wherever you fit on this spectrum, MBE's expertise ensures that getting your business pamphlets and catalogues designed, printed and dispatched has never been easier:
Design. You may already have your in-house graphic design team working around the clock to produce the perfect design for your needs and your audience. However, if you're still early in your design process or don't have your own design team we have the in-house expertise for you to call on.
Print and finishing. Have your print project realised quickly and efficiently no matter the scale or volume . Consult with our team to choose from our comprehensive range of paper stocks and finishing options – these include a full suite of staple, glue and wire binding styles as well as finishing touches like gloss or matt laminating so your catalogues will be dressed up and ready to impress.
Dispatch. Once your catalogues are ready you can collect in store, have them delivered to your office, or dispatched effortlessly to a mailing list. With MBE, catalogue delivery is painless.
Discuss your next pamphlet or catalogue printing project with an expert today. Head on into your local MBE Business Centre or contact us online or by email to learn more.

Why Choose Us
WE'RE LOCAL

That's right, we're locally owned and close by, meaning you get your job fast
LIGHTNING FAST
Our in-house services including
print and couriers mean we
turnaround jobs fast.
QUALITY ASSURED
Our reputation is paramount and we take great pride in our workmanship. Nothing leaves our centres without passing stringent quality checks.
EXPERIENCE
MBE has been around since the 1980's. You can trust our well known, international brand.
#PeoplePossible
Contact us to get your free quote
Brochures FAQs?
What is a brochure?
The term brochure can include any folded handheld print item used for distributing information. It is a very broad term so you'll need to be more specific when requesting a quote.
What are some brochure design guidelines?
We recommend keeping any text or important content a minimum of 5mm from any edge or intended fold. Depending on your finished size and binding requirements, you may need to change your design.
What is the process for beginning a brochure design project?
After your quote is approved a designer will be assigned to start your design. Proofs will be sent throughout the process for you to request changes to or approve until you are happy to approve the design for print.
Can you design a brochure by long-distance?
Yes, Our designers can accept jobs ordered remotely.
How do I know the size my brochure designs need to be?
If unsure about the file size needed for your print, email your local MBE centre.
What are the most common brochure specifications?
The most popular sizes include A4 trifold brochures or A5/A4 folded leaflets. The most common binding method for a brochure is saddle stitching for multiple page brochures.
How much does a brochure design cost?
Priced vary based on the amount of content and quality of brief supplied. To request a quote please email a detailed brief of the job and any text, images or logos you would like included to your local centre.
What kind of brochure is right for my business or organization?
If you're not sure what will work best for your needs feel free to ask our friendly staff for advice. It will help to tell them how much content you have and where they will be used.
How will I receive my brochure once it's done?
If delivery has been requested with your order it will be sent to an address of your choice. Please discuss with your local MBE Centre about what options we have for delivery.
Get in Touch to Learn More
Whether you need 10,000 full-colour, tri-fold brochures, 500 A4 colour copies, or anything in between – contact MBE first.
Simply call us any time, or just stop by!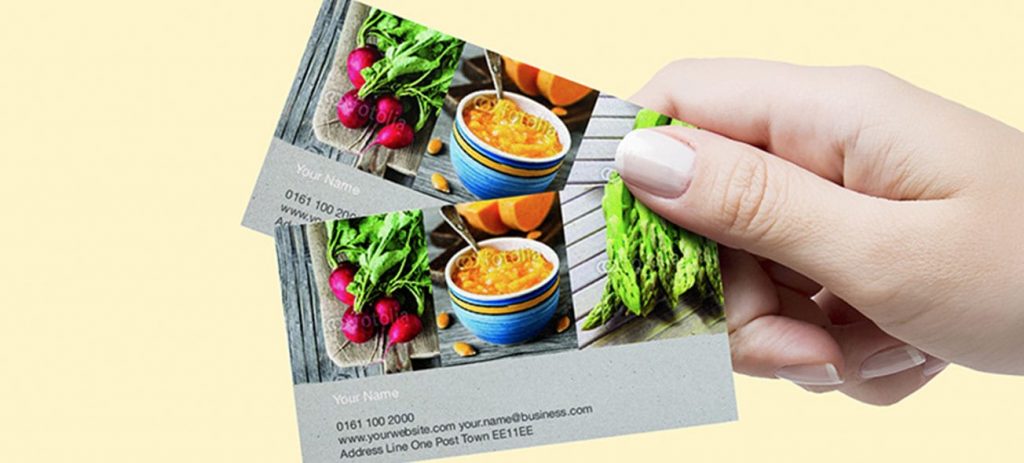 Looking for a specific MBE product or service?
Subscribe to our newsletter